Hay Packaging for Charcuterie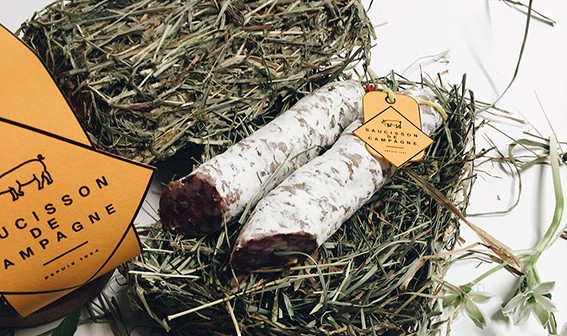 Check out this great Hay Packaging for Charcuterie, it will keep the meat edible as well as being biodegradable and looking amazing.
This hay packaging for charcuterie is designed by Julien Suzanne. It is made out of compressed hay. The idea is that if you buy charcuterie directly from the producer he doesn't always want to or have the possibility to package your charcuterie or French saucisson as is the case in the photos.
Instead he can use this clever hay packaging. The reason besides the obvious environmental reasons is that it will allow the meat not to go bad and let it breathe. The preferred way to store a saucisson is to wrap it into a rag or kitchen towel and keep it cool.
I think the idea of the hay packaging is absolutely genius and one that actually have some real potential. Especially it times like these when the focus on the environment is increasing and the demand for better packaging is as high as ever. It doesn't hurt that it looks amazing as either.
You can read more about this packaging here.