A Heineken Bakery That Makes Bread Out of Beer Yeast Is About To Open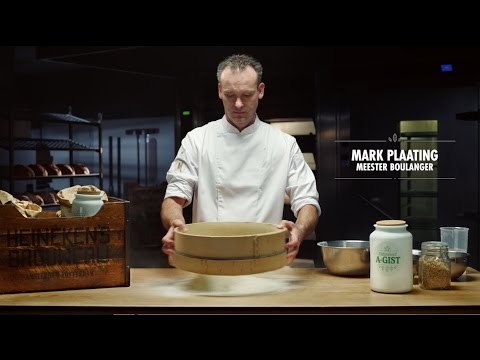 If you find yourself in Amsterdam soon you can visit the Heineken Bakery where bakers will make bread using the Heineken beer yeast.
The Heineken Bakery will open on the 18th of March and stay open until the 22nd of March 2017. At this bakery pop-up you will be able to buy bread developed by master baker Mark Plaating.
The bread is made using the same type of yeast that Heineken uses for their beer. It is called A-Gist and apparently it works just as good with beer as it does with bread.
This is not the first time beer companies get creative with how they market their products. Carlsberg created a beer ice cream last year. Swedish beer brand Norrlands Guld released a beer vinyl record and I think we all remember when Carlsberg made a bar out of chocolate.
It's fun to see how beer and alcohol brands try to take their brands out of their regular places. There are of course some marketing issues when something that is normally marketed to adults is sold to anyone.
Heineken Bakery will be opened between 18-22nd of March 2017. You can get the bread between 12-9pm and you'll find the bakery on Vijzelstraat 37, Amsterdam.