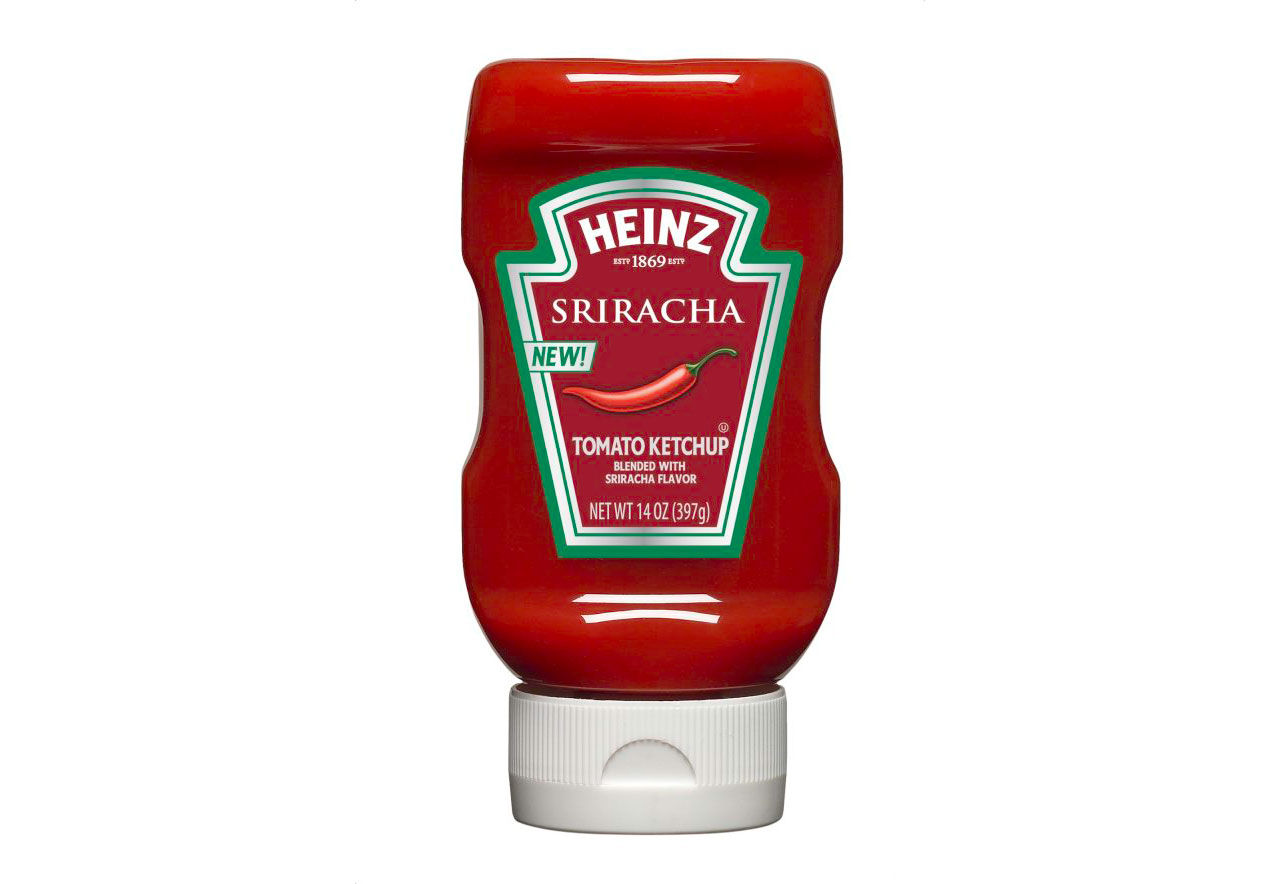 Well it is safe to say that the Sriracha trend has peaked and beyond, Heinz have now released their Heinz Sriracha Ketchup on the American market. Their twist on the classic Heinz ketchup maintains the classic ketchup taste but adds a kick from chili and garlic with the new Sriracha variety.
And with the great taste of the classic Heinz now with the addition of some Sriracha I think Heinz will be successful with this addition to their portfolio. The Sriracha trend is over of course but I don't think it will go away, it is here to stay and become a classic sauce like Tabasco or classic Ketchup.
ABOUT HEINZ
H.J. Heinz Company, offering "Good Food Every Day,"™ is one of the world's leading marketers and producers of healthy, convenient and affordable foods specializing in ketchup, sauces, meals, soups, snacks and infant nutrition. Heinz provides superior quality, taste and nutrition for all eating occasions whether in the home, restaurants, the office or "on-the-go." Heinz is a global family of leading branded products, including Heinz® Ketchup, sauces, soups, beans, pasta and infant foods (representing over one third of Heinz's total sales), Ore-Ida® potato products, Weight Watchers® Smart Ones® entrees, T.G.I. FRiDAY's® snacks, and Plasmon® infant nutrition. Heinz is famous for its iconic brands on six continents, showcased by Heinz® Ketchup, The World's Favorite Ketchup®.