Meet Henrik Norström of Penny & Bill in Stockholm, Sweden In Our Chef Q&A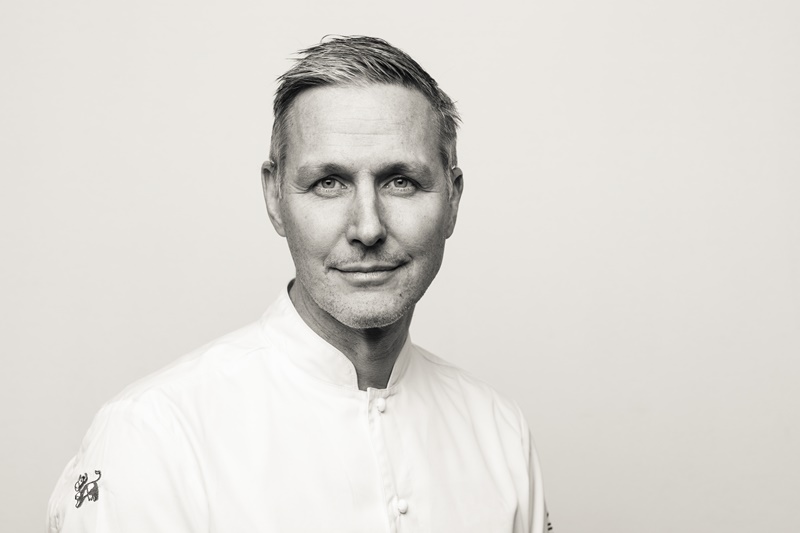 Henrik Norström is the co-owner and creative leader of five different restaurants in Stockholm. His new restaurant is called Penny & Bill and is a Gastrobar focused on combining great craft Cocktails with food. Meet Henrik in a talk about his new restaurant, how he became a chef and where to go for great food, keep reading.
Henrik Norström is veteran in the Swedish food world. He won a silver in Bocuse d'Or in 2001 and opened his first own restaurant Lux in 2003. Lux quickly became one of the top restaurants in Sweden and was awarded a Michelin star in 2004. Since then Lux has transformed into Lux dag för dag (Lux day by day) and Henrik together with his partners have opened four other restaurants. The latest addition is the Gastrobar Penny & Bill which opened in February 2017.
How did you become a Chef?
Good question, I've been asked that a lot. I can't really say exactly why, nobody in my family works with anything like this. I do think that my mother's cooking from home have been an influence.
She cooked very traditional Swedish food and I loved those flavors. Sweet and sour, lots of spices, smoke and salt. There is so much you can do with those flavors and I still love and work with them.
I did go to Culinary School but to be honest I almost quit the industry right away. I got bored and it didn't feel interesting. The first restaurant I came to was very disorganized and messy and I didn't like it at all. But my mother told me to give it some more time.
Eventually I managed to get a job at Gourmet which was one of the best restaurants in Sweden at the time. There everything was different. The food was great and they really worked with the flavors and ingredients, I never looked back after that.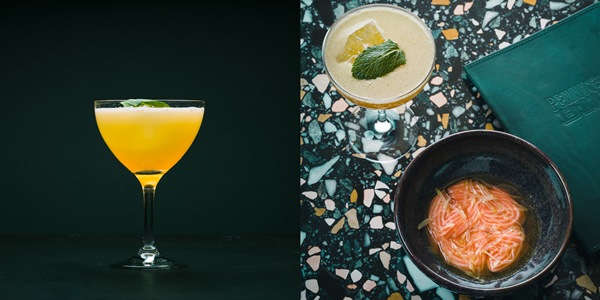 You and your team run five different restaurants together. With a sentence or two, can you describe them?
Lux dag för dag is a produce driven bistro with big focus on seasonality and local ingredients. That's the core of the restaurant. Lux dag för dag came from our old Lux restaurant where we as one of the first restaurants in Sweden worked with local ingredients and Swedish flavors.
BAR is a fish and seafood grill. Very approachable with many seats and options. It's also very transparent. You as a guest get to walk into the kitchen to our deli counter and choose what you want us to cook. You pick your own piece of seafood, fish or meat and you can talk with the chefs who will make the food. So each guest pick their protein and all the sides is shared around the table, kind of like how you eat at home.
EAT is our Asian restaurant, here we also work with shared plates or China style as we call it. Eating like that is common in Asia so we wanted to work like that. We work with food from all of China's regions. There is also a market area where you can get noodle and dumplings.
Open Café which is a café and lunch restaurant with multi-ethnic food. It is fully organic and there is a big selection of vegetarian food.
Penny & Bill is a gastrobar where we combine food with cocktails which is a new way of doing it, at least in Stockholm. It's our newest restaurant that we opened in February.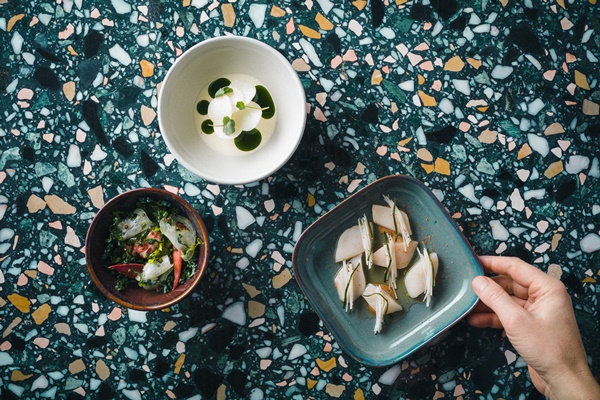 How did you come up with the idea for Penny & Bill?
The idea came to life when I was traveling. Outside Sweden you often see people having cocktails with the food, not just beer or wine. Mostly I was inspired by the great cocktail culture that you see in the US and England.
I think of the restaurant business as traditional and conservative and we as Swedes are traditional in how we eat as well. So I wanted to create something new with this place just as we have with our other restaurants.
It's always hard to break new ground but at the same time so much fun. That is one of the things that drives me, that you can create something that is not expected and you discover something new. It's been a long journey where we have tested our way into something that we think is a very fun experience. All in all it took us about a year and a half to open Penny & Bill.
Is cocktails a personal interest as well?
I haven't really worked with cocktails myself but I have always enjoyed them if you are at place with a good cocktail culture. Like in the US where you can just a easily order a drink with your food as a glass of wine.
I've always thought of that as a good way to enjoy a cocktail, but of course I don't mean like a hard alcohol drink but a well balanced cocktail that compliments the food.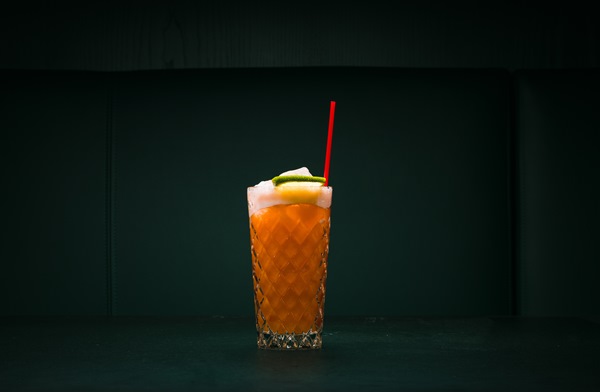 At Penn & Bill the kitchen and bar works in the same space, how is that working?
The cooks are still the cooks and the bartenders are still the bartenders. So each one still sticks with their thing but both have become closer. Normally in Sweden cocktails is something you have before dinner or really late. Now when we serve drinks with the food they have to communicate differently. That's not new to us in the kitchen but for a bartender it is different.
How did it feel to open up for the first time?
I always get nervous when we are opening a new place. Just because I like something doesn't mean that everyone else will.  This is often how it is when you try something new, there's always a risk.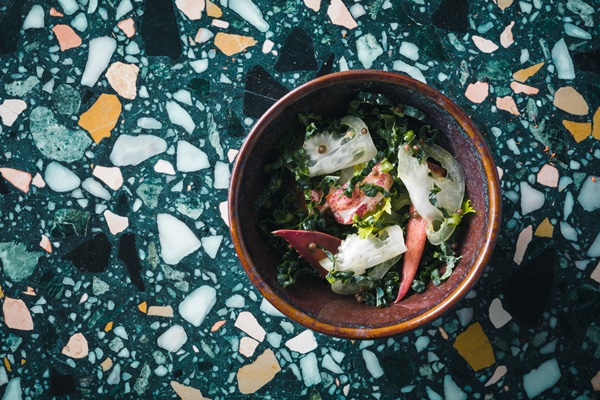 After the few first weeks, how have the guests liked it?
They seem to like it, most come for a full dinner and not just a small bite and a drink.  We've also gotten lots of questions like if they really can have cocktails for a full dinner without getting too drunk.
Questions like those were expected, we serve alcohol but then it is up to you how much you want to drink. Some drinks come with much alcohol but many are low in alcohol and many are without. For our Foodtails menu where we match drinks with dishes you can get them all alcohol free.
So it's a little bit like how you can get a really advanced non alcohol drinks menu served at tasting menus?
Yes and it also gives you the choice to not drink as much alcohol if you want to eat many dishes. I think you often get served too much wine at tasting menus. So here you get to decide yourself and maybe break things off with one or two alcohol free drinks. We also have a wine and beer selection of course.
The bar is also open just as any bar so if you want to stop by for just a drink that of course works too.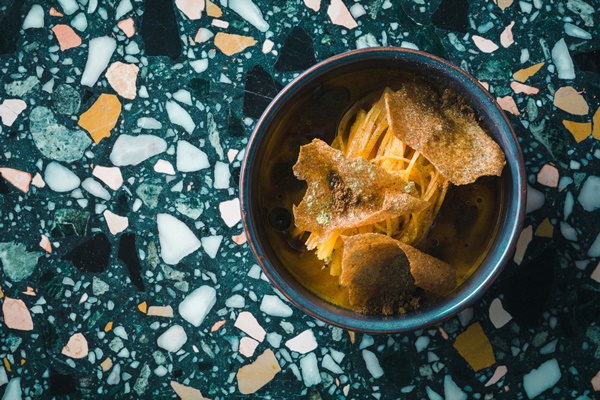 What is your role at the restaurants?
My title is the creative leader and I'm the one who developed all our concepts, that is what I do.
So it's been awhile since you were in the kitchen for a service?
Absolutely not, I'm in the kitchen everyday in one of the restaurants. It's the only way to stay on top of things and make sure we always deliver what we want to.
What can be improved, how do we work with the guests, how do we set the tables, how does the food taste, it's all a work in progress.
I think it is hard to make a good product without being hands on with the restaurants. You lose touch with how they work and what is possible and not. Much of the work is really about logistics.
That was one of the biggest surprises for me when I started cooking, in the beginning it was really more about learning logistics than learning to cook.
Yes it requires great logistics to make things work, if things get unorganized nothing works. The routine and logistics is a big thing when you're opening a new restaurant. Where should everything be, being stored and so on.
We always have rehearsal dinners with friends before we open up. You have to work everything through to make it perfect. For us all the chefs had to learn all the dishes, the bartenders had to learn all the drinks. We practiced for a month and a half with Penny & Bill just to make sure all of that worked the way we wanted it to before opening.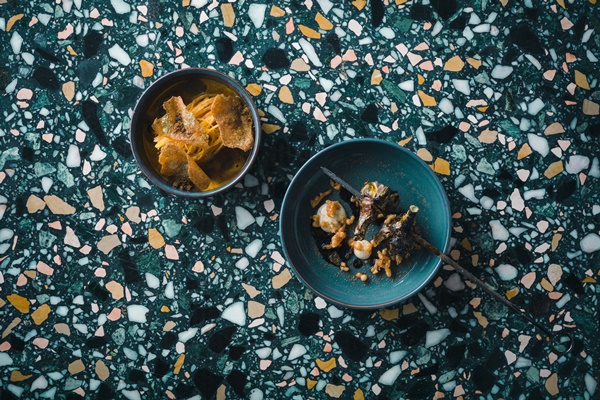 Five restaurants so far, will there be more in the future?
Probably, at least if I know myself good enough, but you never know. First I have to make sure that what we have now works. So we try to not go too fast, we always have to deliver our best.
It's not easy to scale a business so diverse as yours either?
No we haven't made it easy for ourselves. One option would be to open a new place within the same concept to make it easier.
Don't you think there is a risk of losing what's fun about it then?
It is, that's what I found out myself. Trying something new is the fun part. I'm curious and like to develop myself and others. Creating a new business is the perfect way to do that, and it's so much fun.
Where do you like to travel for food?
I have quite a few. I love Hong Kong, both when it comes to food and culturally. It has it all, you can get live fish and freshly slaughtered meat in the middle of the skyscrapers. It adds a new dimension that I really like. You can eat anything there, like Chinese food from all the different regions, great Japanese and French to great noodle and dumpling places.
A second favorite is Tokyo with all the food and culture. Then of course the classics like London, Paris and New York is always great.
I don't travel just for fine dining either, I appreciate eating at a simple place in Italy as much as a Michelin restaurant. I love to see and discover new things and there is so much to try. There are so many fun concepts and places that you can get inspired by.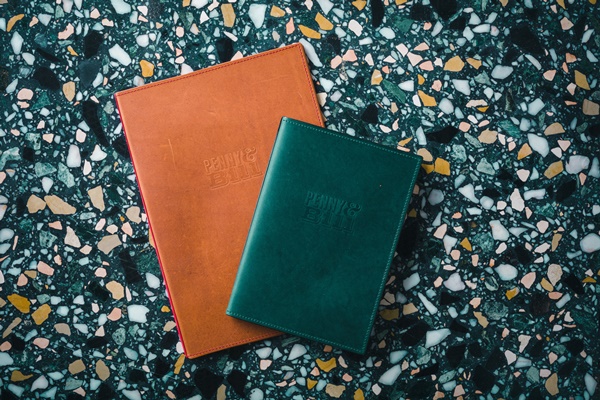 Who do you think I should interview?
Per Nordling, he's not a chef but used to work in the dining room and owned a restaurant. We really miss profiles from that side of the business and that is so sad. We need to get more people to choose a career in hospitality. Too often it has become a transition job that you run through without enough knowledge.
Per Nordling has enormous knowledge about hospitality and he's a personality that we need more of. Everytime I meet him I try to recruit him but I haven't succeeded yet.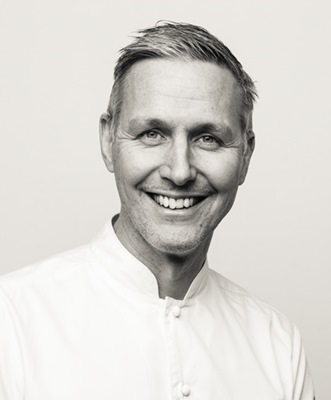 Name: Henrik Norström
Age: 47
Born: Västerås, Sweden
Current city: Stockholm, Sweden
Thank you Henrik Norström for your time and keep doing great stuff. You can find details about all the restaurants below.
Lux dag för dag
Lux dag för dag means Lux day by day, that is because the menu is created fresh each day based on the best ingredients available. The restaurant collaborates with a number of local suppliers and much of the produce is organic. Lux dag för dag is opened for lunch Tuesday-Friday and dinner Tuesday-Saturday. It is located on Primusgatan 116 on the small island Lilla Essingen in Stockholm. For menus and reservations visit them online here.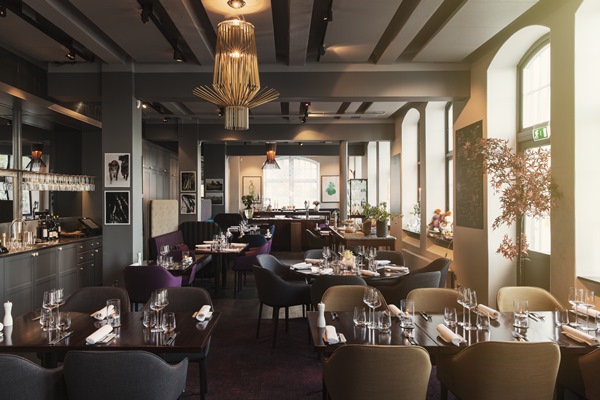 Penny & Bill
The newest restaurant by Henrik Norström is this Gastrobar. Here you'll find craft cocktails paired with dishes from a raw bar or a open fire grill. Make you own favorite drink and food combinations of choose perfectly paired combos from the Foodtail menu. Penny & Bill is opened Monday-Saturday for dinner and drinks and is located in central Stockholm on Grev Turegatan 30. Find them online here.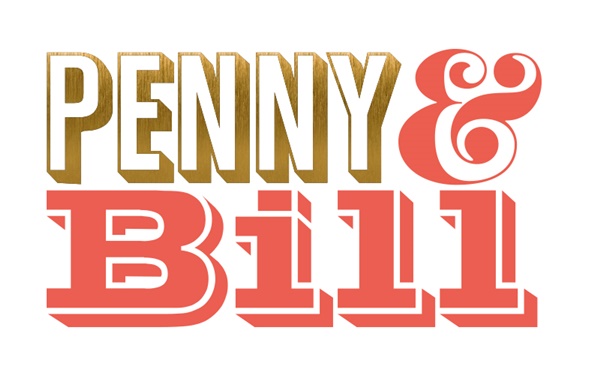 EAT
EAT Bistro and Market is a restaurant in two parts. A Bistro with shared Asian plates and Market where you can pick something up when you're in a hurry. EAT is open Monday-Friday for lunch and Monday-Saturday for dinner. Menus and reservations online here.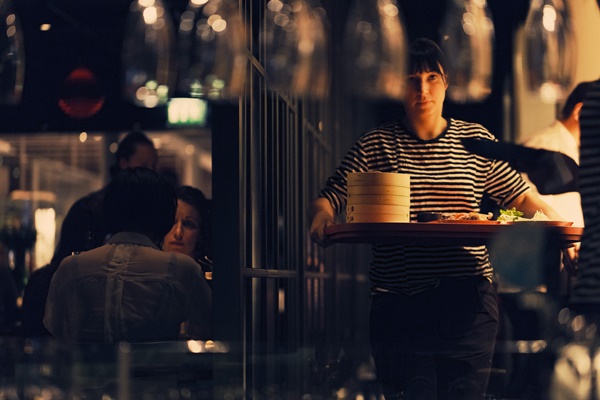 BAR
Bar stands for Blasieholmens Aquarium and Restaurant. Blasieholmen is a peninsula in central Stockholm. Fish and seafood is in focus and you can pick out your own piece and get it cooked by the chefs. For the carnivores there is meat options as well. Bar is opened for lunch Monday-Friday and dinner Monday-Saturday, find out more here.

Open Café
Open Café is a fully organic and multi-ethnic café and lunch restaurant. The café is opened at daytime Monday-Friday. Find out more here.
About Ateriet's Chef Q&A
Chef Q&A at Ateriet is my way of giving great chefs the respect they deserve. I interview chefs from all over the world with the stuff I want to know. If you know a chef I should interview or have any other suggestions don't be afraid to let me know, just leave a comment or send an email. You can read my other Chef Q&A's here or explore all these great chefs and restaurants in my Chef Q&A Map, you'll find it here.