Herb Alpert and the cream album covers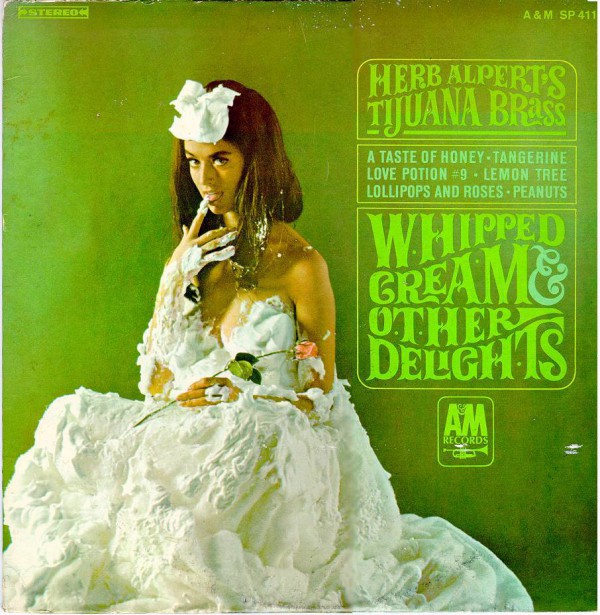 A few days back we posted a great collection of album covers that was food related, if you've missed it then take a look now. While we were searching for those covers we came across the classic Herb Alpert's Tijuana Brass album Whipped Cream and other delights. On that cover there is a young woman covered in whipped cream and I think it's safe to say that the styling for this cover has not endured the test of time.
But we also found a bunch of spoofs and variation of this cover so here's what we found, the Herb Albert's Whipped Cream and other delight album cover inspiration collection! The original is the one above.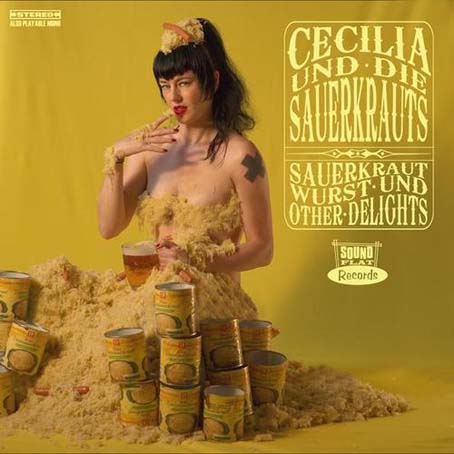 Cecilia und die Sauerkrauts, features a woman covered in saurkraut holding a huge glass of beer. Impossible not to love.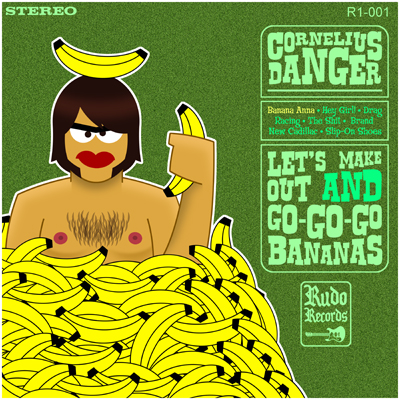 Cornelius Danger love bananas, the album is called "Let's make out and go-go-go bananas.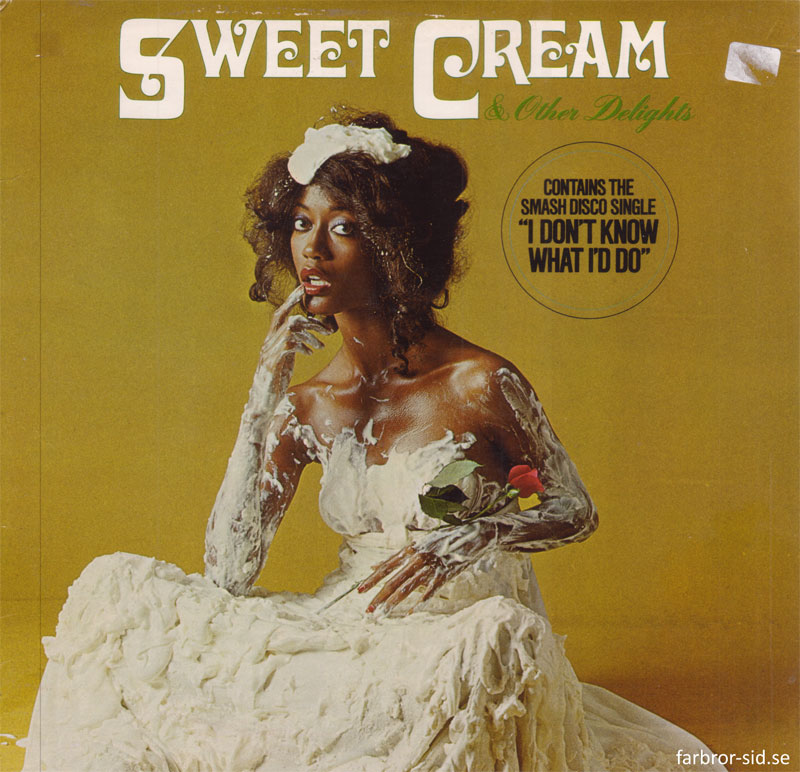 Sweet Cream and other delights, very close and more of an actual steel than an inspiration of Herb Alpert.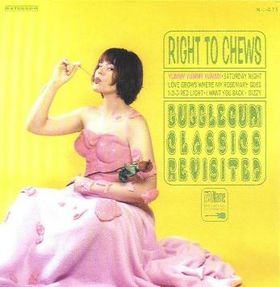 Bubblegum Classics, yes she is covered in bubble gum!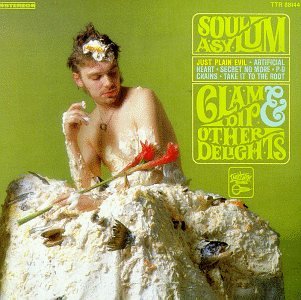 Soul Asylum added flower fish and a dude to their cover.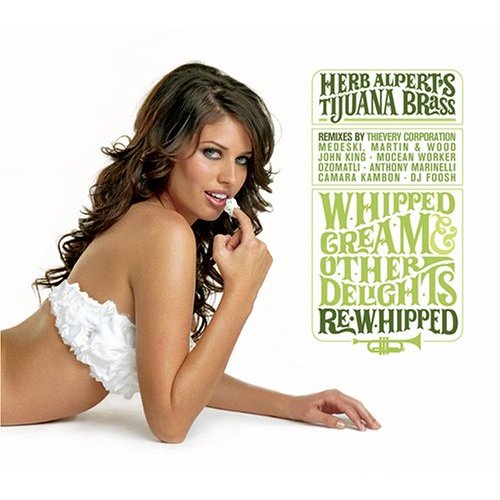 This actually is Herb Alpert (not the girl stupid), the cover was updated to a remix edition called re-whipped.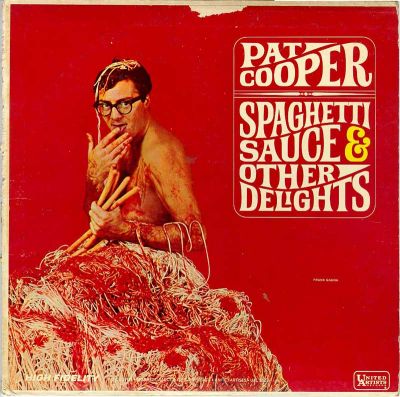 Pat Cooper went the sexy Italian way, Spaghetti Sauce & other delights, yum!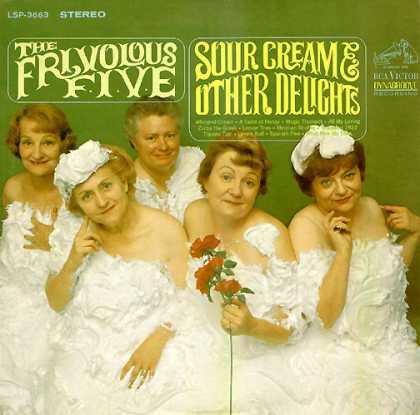 Cream on women are sexy, how about old ladies covered in sour cream?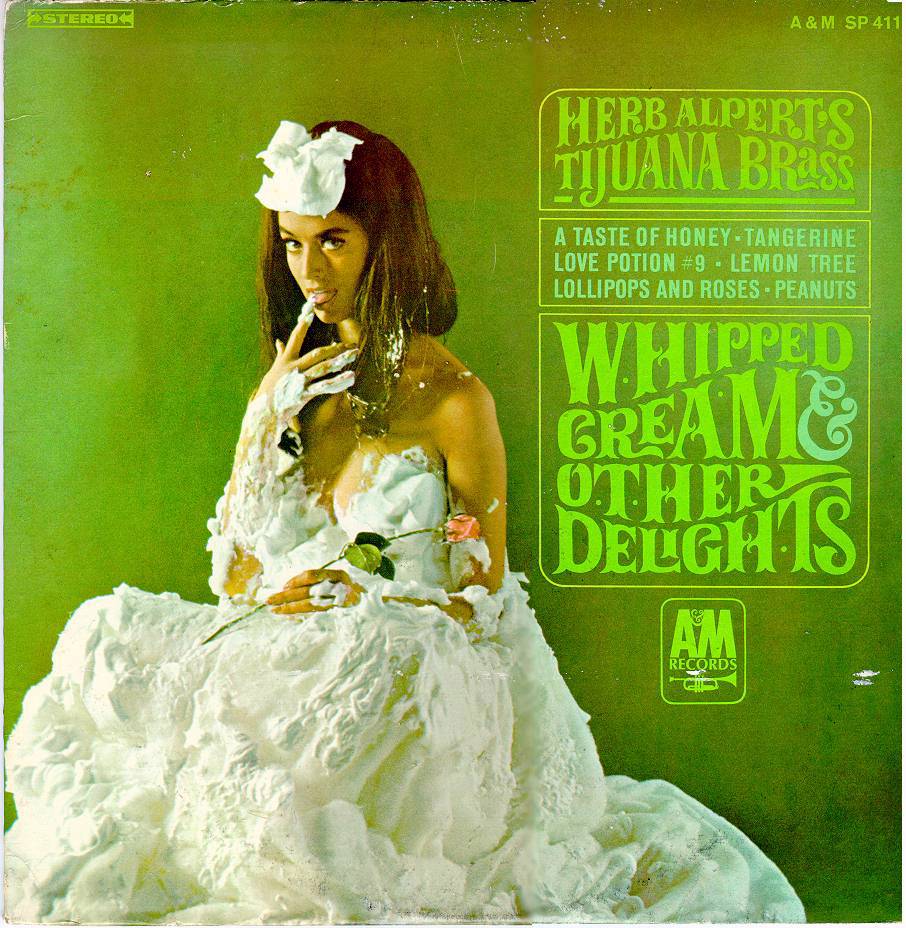 And the original.