Hippeas Taste Test – Organic Chickpea Puffs Put To The Test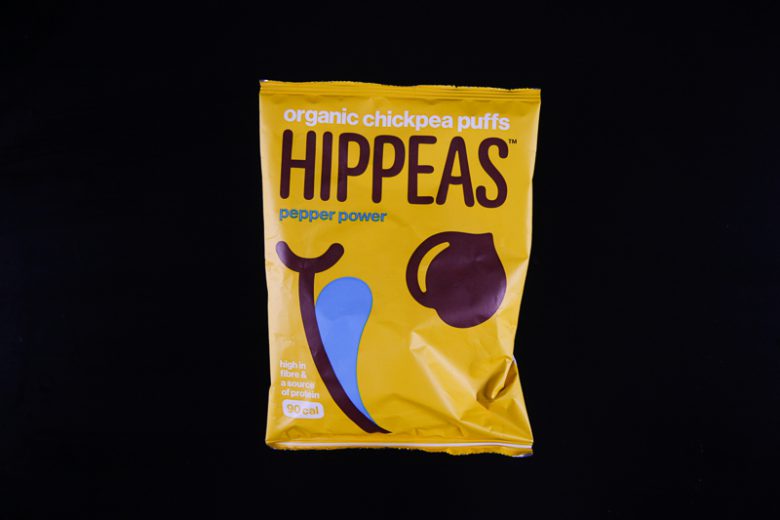 Time for the Hippeas Taste Test, these organic chickpea puffs is a new chickpea snack, but how good is it?
Time for the Hippeas Taste Test. It's not weird if you haven't heard of Hippeas before. This organic chickpea snack is fairly new to the market. It is clearly targeted to millennials and they have developed a rather large fan base for their innovative snack. Let's start the test.
What is Hippeas?
Hippeas is a snack similar to cheese puffs in texture and in flavor. Instead of corn which most cheese puff product is based on Hippeas is based on chickpeas. Hippeas is available in six different flavors. The company is based in London, England.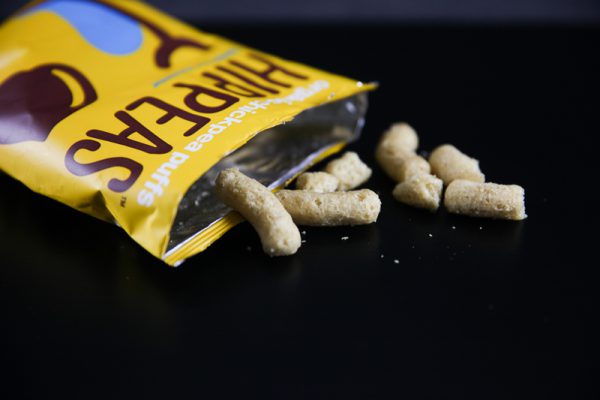 Packaging and Design
The type of Hippeas I've tried is the Hippeas Pepper Power that comes in a snack pack of 22 grams / 0.77 oz. The packaging is a standard foil bag that does the job for most snacks.
The color of the bag is a dark yellow with the logo, a chickpea some graphics in blue and brown. It looks great and it feels modern. The backside of the bag holds all the product information along with a short manifesto about all the great things about chickpeas. All in all a functional and great looking packaging.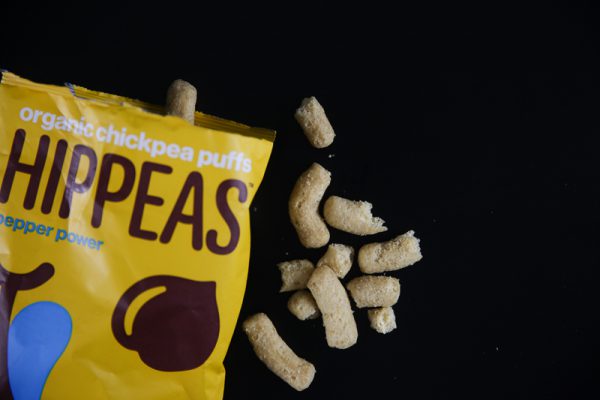 Ingredients
Hippeas is fully organic which often mean a nice list of ingredients, the same goes here. Organic chickpeas, rice, sunflower oil, seasoning and a little bit of salt and sugar. Nothing weird and nothing out of the ordinary. I like that they kept it fully organic, especially since most snacks aren't.
Hippeas Flavor
So far so good but here's the troubling part. It doesn't taste very good. The flavor is a little bit peppery which is nice but it feels unbalanced. Like you've took an unflavored snack and added the seasoning directly into your mouth. A friend of mine described it as eating styrofoam with pepper which doesn't sound that great. The texture is also too compact and doesn't have the crunch you want.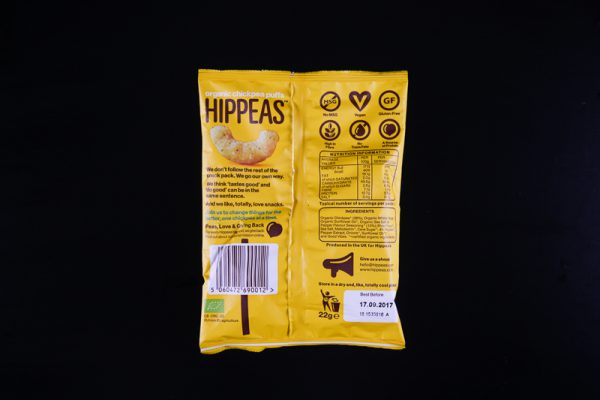 Taste Test Result
Hippeas does everything right except for one thing. The actual product isn't good enough. This is sad and I really hope that they keep trying to make this a better product because there is room for more players in the snack category. But if you want to win you have to have a great product and Hippeas just aren't good enough.
So to wrap things up I can't give Hippeas Taste Test more than 1 out of 5. I truly wished I could give them higher.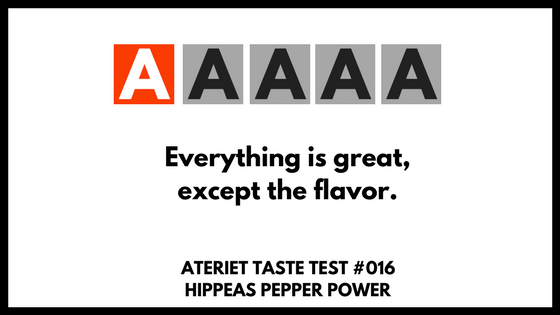 Info
Name: Hippeas Pepper Power
Brand: Hippeas
Bought: London, England
Produced by: Hippeas
Taste Test at Ateriet
Taste Test at Ateriet is what it sounds like. We test food and drinks from all over the world and rate each product. The result is a grade that rates from 1-5 where 1 is bad and 5 is outstanding. This is also the only category at Ateriet where we might write down a product or brand. For any taste suggestions, opinions or if you have a product you want us to try contact us via email. For all Taste Tests check out the full coverage here.