Holy Smoke BBQ – Eat great BBQ in the south of Sweden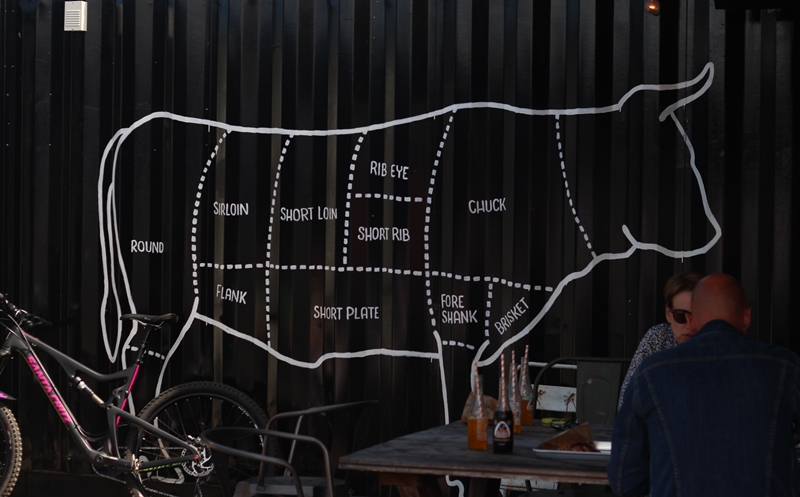 Holy Smoke BBQ is an American style BBQ restaurant in Skåne, Sweden. If you're nearby, you need to stop for some of Sweden's best BBQ.
Sweden might not be the first country you think of when you're thinking about barbecue, and it probably shouldn't be either. What Swedes put on the grill is usually a sad chapter in our food culture. But things are changing, more and more people are becoming skilled and interested and the last few years you can really see that things are starting to turn around.
With this change in motion you can also see this trend in restaurants as well, there is a bigger focus on barbecue in restaurants overall and there are places opening up here and there. One of these new places is Holy Smoke BBQ in the Skåne region in the south of Sweden and it's definitely a place you should stop by if you're ever nearby, or even not that nearby. It's worth a trip.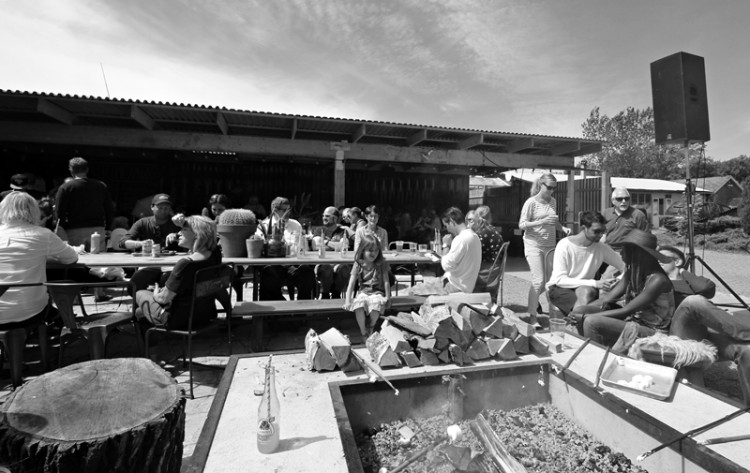 How it got started
Holy Smoke BBQ was started as a hobby project by barbecue enthusiast Johan Fritzell and his wife Anna in 2014. After traveling the US and eating at great barbecue places they couldn't help but see the huge difference in taste and quality compared to the Swedish standard and decided to do something about it.
They invested in smokers, found suppliers and started Holy Smoke BBQ in the middle of the Skåne countryside. The success was instant, people came from all over to try their meat and this year is not different. Holy Smoke BBQ is only opened on saturdays and sundays, they start at 11 and close at 17 if the meat haven't run out before, but don't worry. According to Johan this rarely happens anymore, now they are prepared when the masses arrive for barbecue. Some items may run out but you will be fed, don't worry.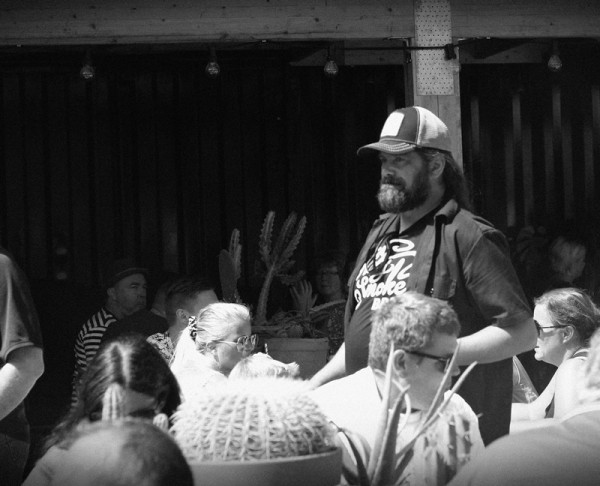 The Restaurant
The concept of the restaurant is simple. There are wooden benches that are all outside, some are under a ceiling in case of rain but there is no inside. You walk up to the ordering section where you place your order and buy drinks. There are some items like a pulled pork burger but the best bet is go for the BBQ plate. You'll order a basic plate with sides and sauce and then you add the type of meat you're in the mood for. It's a great idea to order a few of them if you're not alone, then you can all share the meats and get to try as much as possible. After you've placed your order find a place to sit and wait a few minutes until your order is called, then enjoy.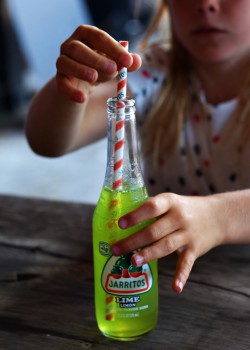 At our visit the meats were Short ribs, Iberico pork ribs, Garlic sausages and Roast chicken. So there is something for everybody, we went with all of them. The chicken and sausage were ok but maybe this is not the meats that are best suited for this type of cooking, stick with the classic barbecue meats because both the Iberico ribs and Short ribs were simply amazing. Together with a beer or Mexican soda and simple sides it was the perfect combo and not something you can find anywhere in this part of the world.
The sides were all good but not very creative, on our visit there were two types of coleslaw, pickled onions and cucumber, bread and a barbecue sauce. It all tasted good and felt very classic but a bit more creativity here wouldn't have hurt anybody.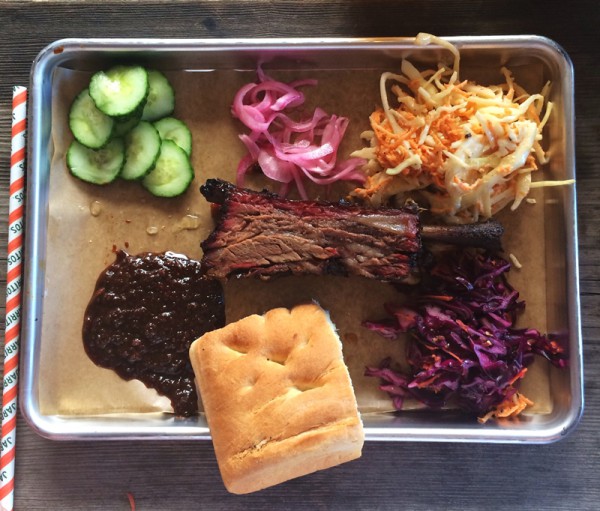 Service is quick and friendly and the atmosphere is very laid back. The place is a great place for anyone in love with meat and no fuss food. If silverware and white table cloths is your thing, stay away. It is also great for families, prices are moderate and as an extra bonus there are free marshmallows for roasting after the meal, which works great for adults to.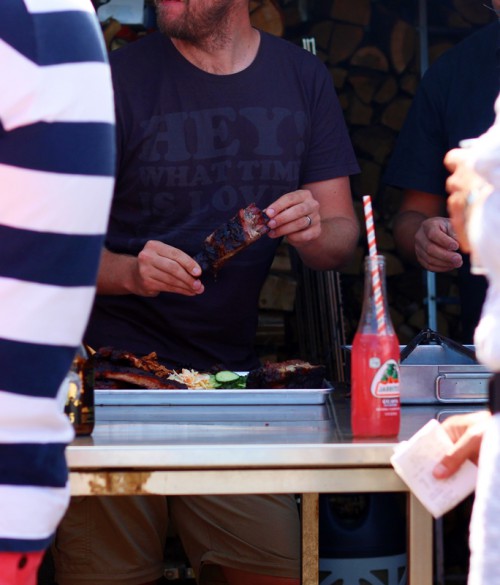 Besides serving up great barbecue Holy Smoke BBQ are also making music events, catering, private parties and with their success we expect to hear more from them. To stay tuned you can check out their Facebook page. And ours too while you're at it.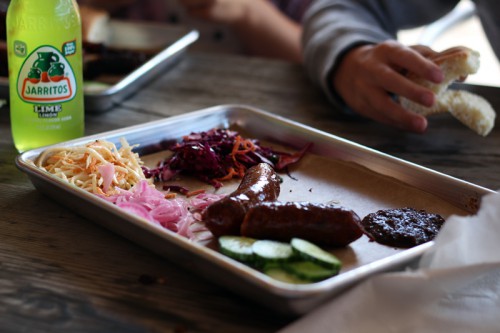 Where is it?
Holy Smoke is opened during the summer saturday and sundays from 11.00, easiest way to get there is by car. From Malmö its about an hours drive, from Copenhagen (where foodies seem to hang out these days) it an hour and a half and from Gothenburg it's little more than two hours. All driving time will be worth it though. You can see the location on the map below.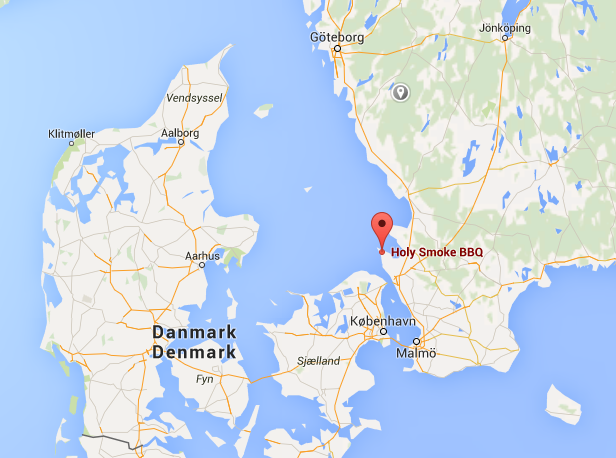 See what it looks like
In this video made by Holy Smoke BBQ you can see what a typical day can look like, this was shot early this year so expect more people and more smoke.
Ateriet Restaurant Reviews
Ateriet loves restaurants and we eat out as much as we can. Although Ateriet's focus is not mainly reviewing restaurants sometimes we find places that are worth writing about. All those can be found under the tag Restaurant Reviews. We visit way more restaurants than we write about. It's also worth noting that we don't give out grades or anything like that, we just eat. Then sometimes we write. Enjoy.