Hop Hooligans Have Got Some Great Beer Packaging Design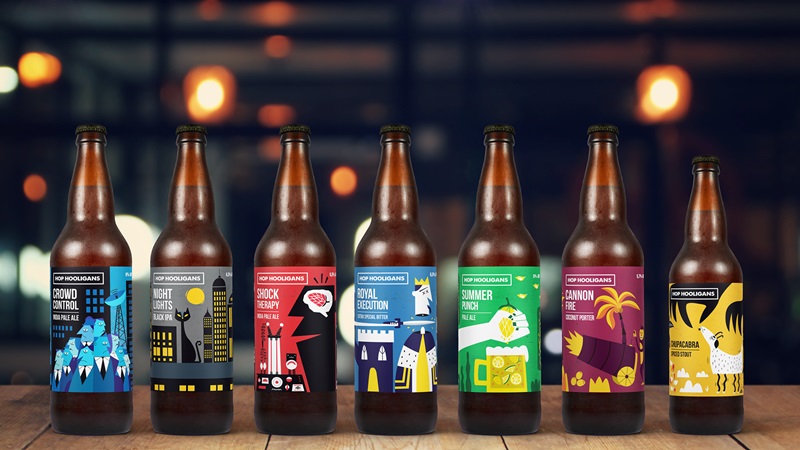 Check out the great and fun beer packaging for the beer brand Hop Hooligans. Great graphics and fun communication, worth taking a second look at.
Hop Hooligans is a Romanian craft brewery which opened during the fall of 2016. They've launched a big series of different craft beers. But luckily they didn't just focus on making great beer.
They decided to make some great packaging design for the Hop Hooligans beer as well. Let's check it out.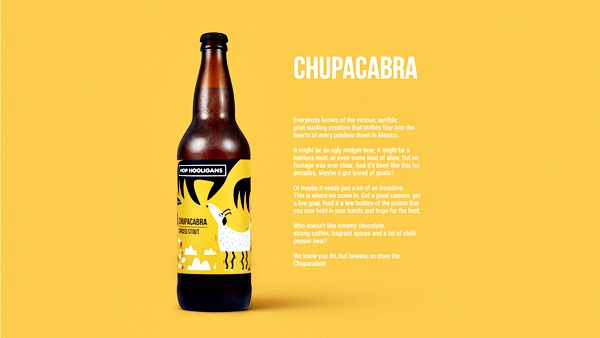 The Beers
Hop Hooligan beer comes in seven different varieties. Most of the types of beers that you normally see from craft breweries are represented. From the India Pale Ale to the dark Porters. The only thing that they don't have is a standard Lager.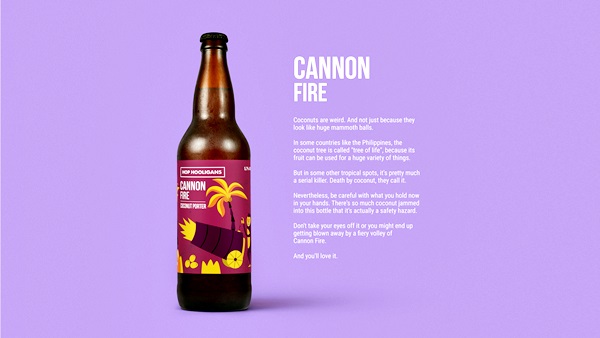 The Design
The labels for the beer comes with a cartoon style graphic design made by Diana Barbu. Each beer works with a dominant color. The style of the cartoon resembles the style that you can sometimes see in old movies. I'm not good enough on cartoons to tell you what the style is called but I'm sure you can recognize it by looking at the design.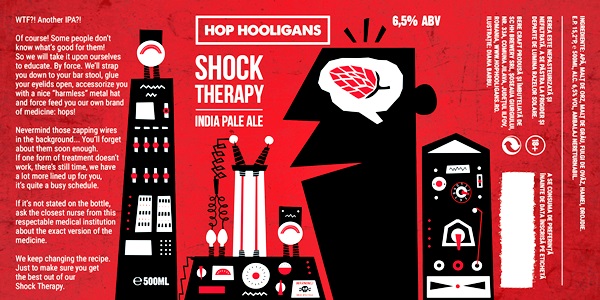 The Names
The names for the beers are great. Why just name it India Pale Ale when you can call it Crowd Control? Other great names for the beers are Summer Punch, Shock Therapy, Night Lights and Royal Execution.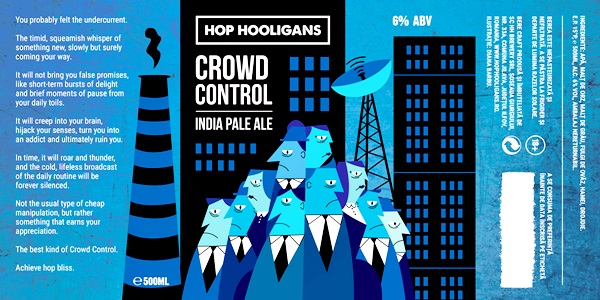 The Great Communication
On each of the label there is also plenty of communication for the drinkers who wants to know more about the beers from Hop Hooligans. Almost short stories, each one unique for each kind of beer.