Hopscotch To Go Cereal Packaging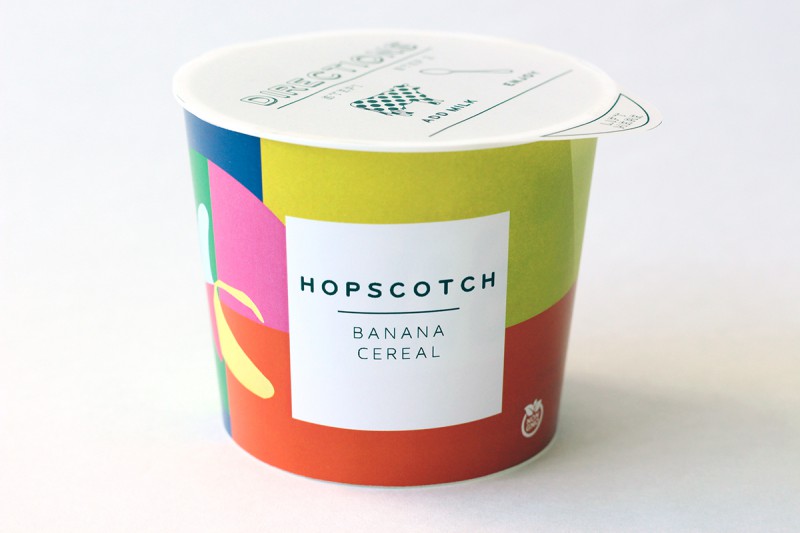 Hopscotch To Go Cereal is a range of single serving cereal, besides being handy it also comes in a great looking packaging with loads of color.
Hopscotch To Go Cereal is a line of single serving cereal. What I like about it is the colorful and beautiful packaging. The packaging is simple, a paper cup filled with fruit and cereal with a white film on top with some simple instructions written on it.
The thing that I like is the use of color, the designer Katherine Covell did hold back. More companies really should dare to use designs like this. It is very common that you see cool colorful designs similar to these ones online but very few make it out on the market.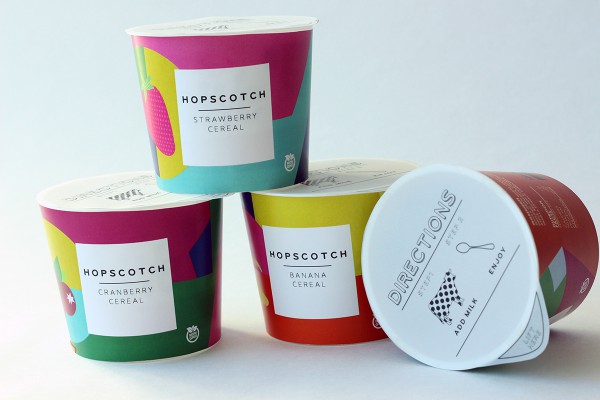 There are some problems with the Hopscotch cereal though. First, a to go cereal where all you need to add is milk. So where do you keep your milk and how do you keep it cold? Second, to eat cereal you need a spoon. Where is it? Now this has nothing to do with the design, only the actual product so I'm not blaming the designer here.
My final critique is that the film which the cereal is sealed with should be at least partly transparent. Most people want to see what they are buying. A transparent film would have solved this easily, most of us know how to eat cereal already. Still great job on the design.