Hot Sauce Packaging – 50 Amazing Hot Sauce Packaging Designs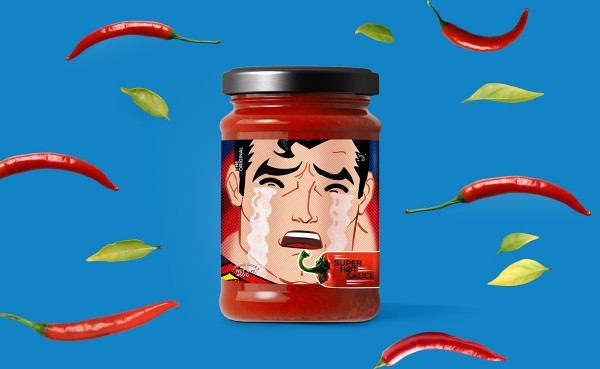 We dig deep in Hot Sauce packaging design, check out this huge list of 50 great looking hot sauce packagings.
Hot Sauce packaging is a huge resource to see some great packaging. The amount of creativity and great design you can find in this range of food is beyond belief. With my love of great packaging I have put together a huge list of great examples. No less than 50 Hot Sauce Packaging Designs, all with their own cool looks and ideas. So get inspired and enjoy the heat.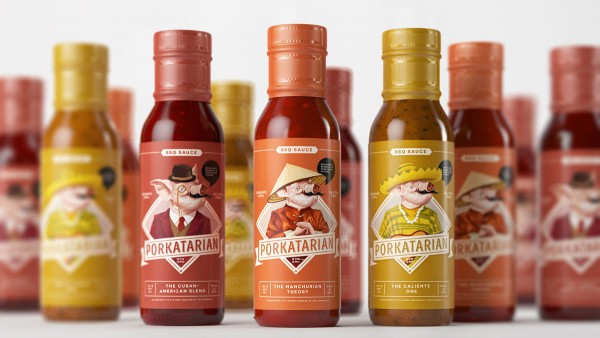 Porkatarian, super cool packaging design with Mexican, Chinese and British pigs illustrated on the label. (source)
Simple clean design for this Austin range of hot sauces. (source)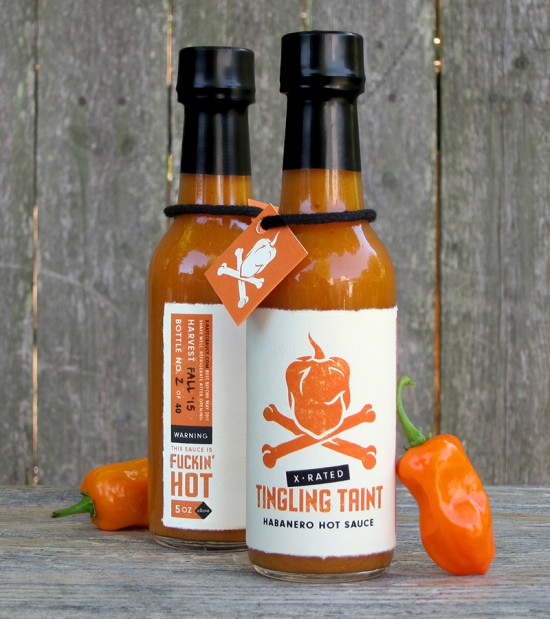 Love this logo, a clever mix of skulls, peppers and bones. I also like how they matched the colors on the label with the sauce. (source)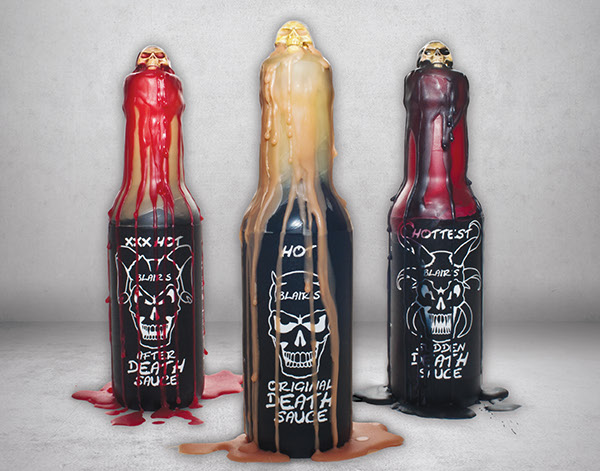 This packaging have been modified with the candle drippings on the side and the skull on top. But this idea should be used, just like with the wax top on Maker's Mark bottles, why not use the same idea for hot sauce? (source)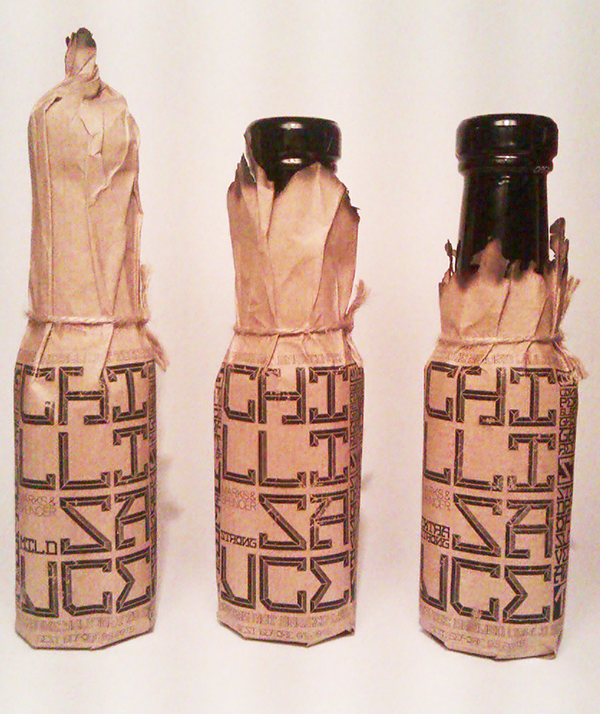 This design is made for Marks & Spencer. (source)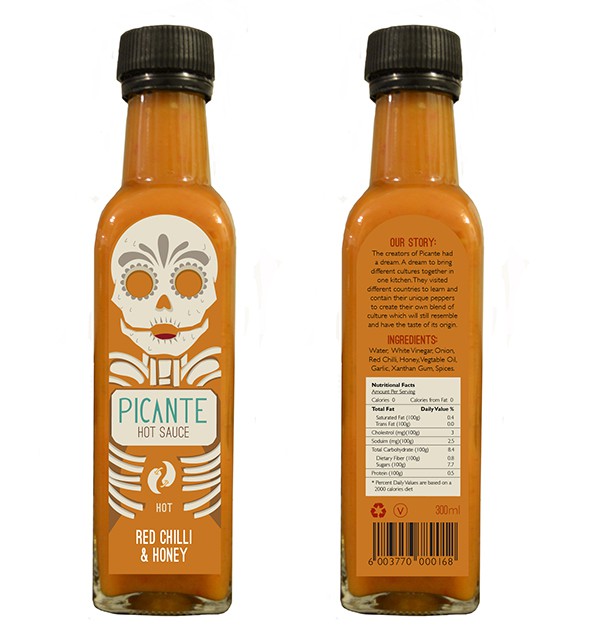 Usually skulls do their best to look scare, this one looks more surprised than scary. Fun way to put a small twist on the design. (source)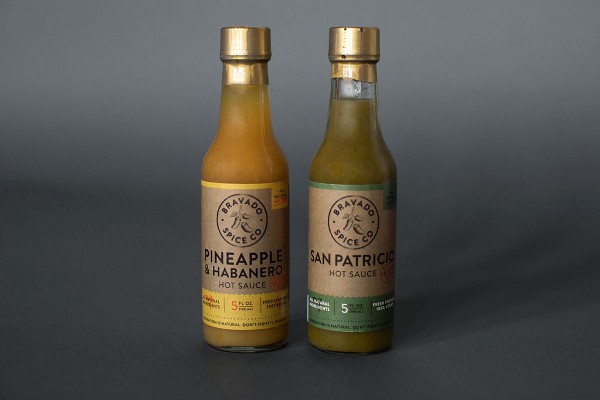 Not all hot sauce packaging has to be about skulls and hotness, this simple good looking design is just as good. (source)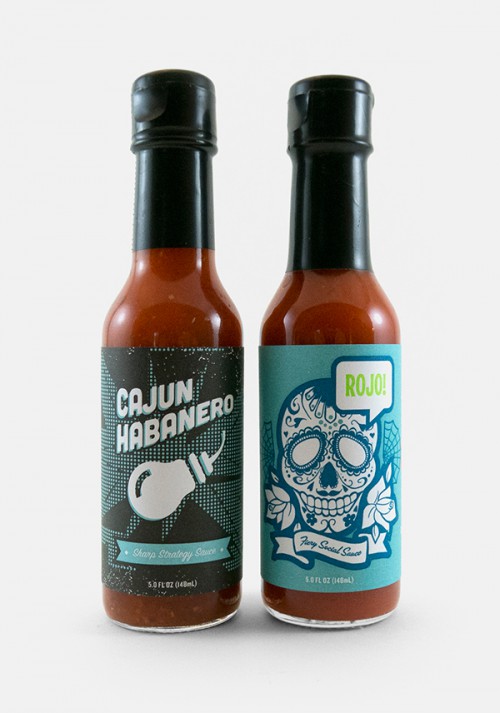 Another great design. (source)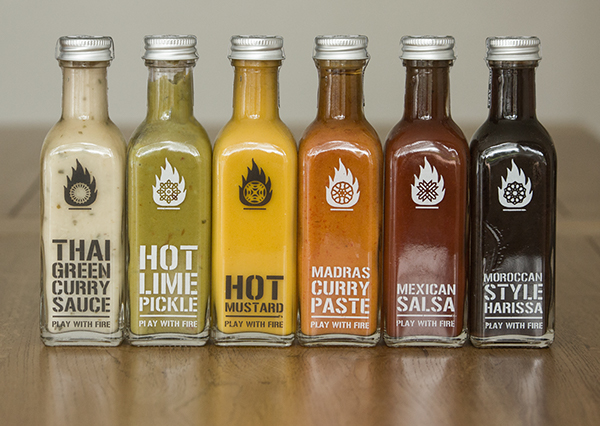 Play with fire, a full range of sauces. I like designs that is printed directly on the glass. You can see the product and it just looks good. (source)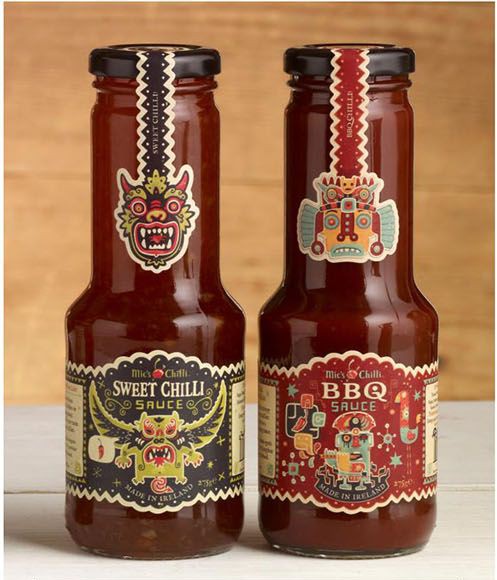 Great looking Irish hot sauces, these are made by Steve Simpson, we have a full article with some of his great work. (Steve Simpson)