How fat do you get from Christmas Food?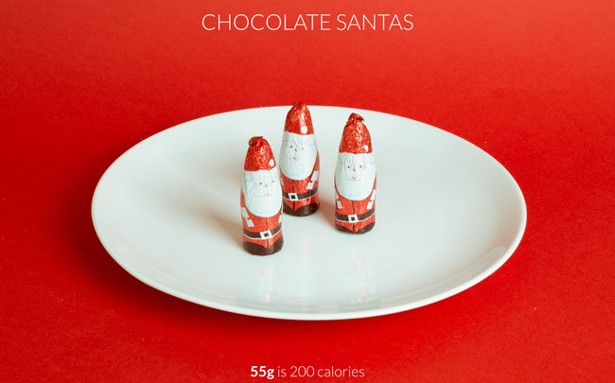 Christmas is getting closer and it's time to feast on all the food that comes with it, but how fat do you get from Christmas Food?
Calorific is a mobile app that has a great way of showing how much calories food contain. Maybe not the best thing to know if you're a food lover like us. For last years Christmas they released a whole set of Christmas foods and how much calories they contain. You can check out some of the photos here. For more info on Calorific you can download the app.
And don't worry about how Christmas food affects your figure, so what if you eat a little bit extra during the holidays. Enjoy it.