How to eat Sushi – the ten commandments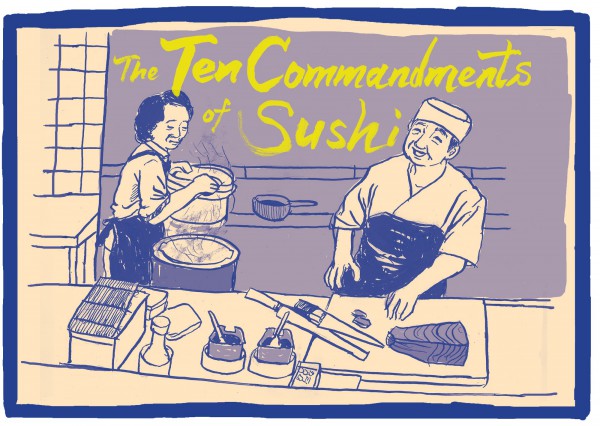 Tom Downey have written about his experience of eating sushi at Yajima Sushi in Tokyo Japan and during this meal he was properly schooled in the art of eating sushi. Luckily for us and all you sushi lovers he wrote a story about how you should eat this Japanese speciality and graphic designer Chie Ushio have made beautiful illustrations to go with this series called The ten commandments of Sushi or simply how to eat sushi.
Here are some of the illustrations, you can see them all and read the story by Tom Downey at Medium's Gone Series.