How To Package Insects Now That It's The New Protein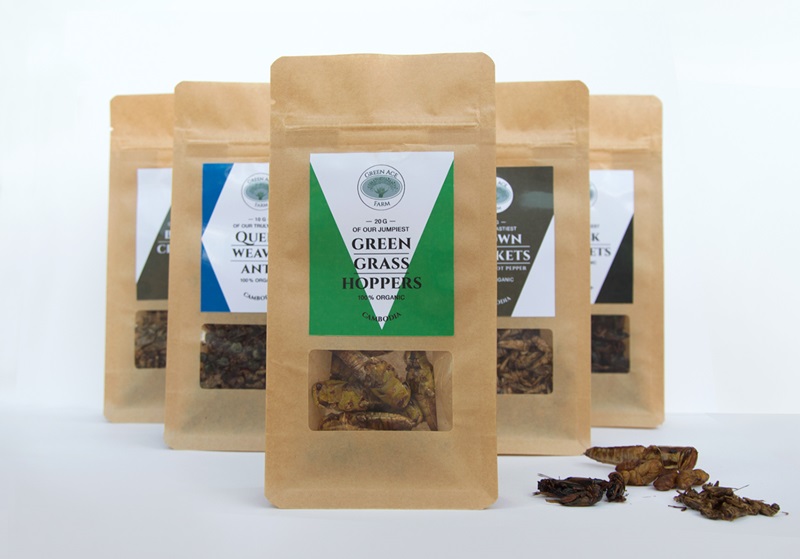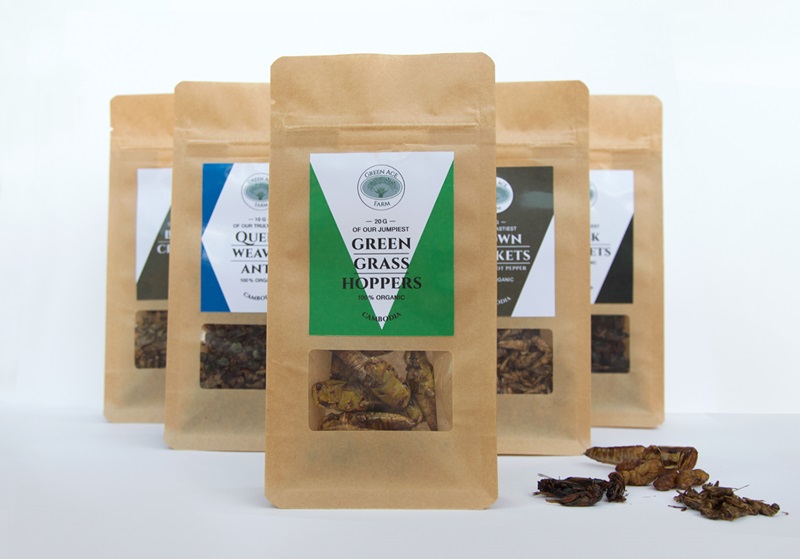 With new foods there are new challenges and if the experts are right we will be eating insects soon. But how will they be packaged?
If all the trend experts are right we will be eating insects soon. It is predicted by many to be one of the new proteins in a world where some claim that there won't be enough protein for all of us. As a footnote I do like to add that there is plenty of food. Not just at the right time and place and plenty is wasted.
I don't really think insects will be as big as many predict either. Most of us don't feel like eating insects, no matter how good they taste. And the ones I tried aren't very tasty, the only exception I can think of was the ant sauce I ate at Noma.
How To Package Insects
But it might be the big thing, I've been known to be wrong on more than one occasion. If it will be the new thing how will it be packaged?
Most categories have their style of packaging. It's often down to one or two types with very few exceptions in each category. Milk comes in boxes or glass. Soda in plastic. Tea in small boxes or bags. So how will we package insects? Below I collected a few examples, I guess the future will let us know if we'll be eating insects and how they will be packaged.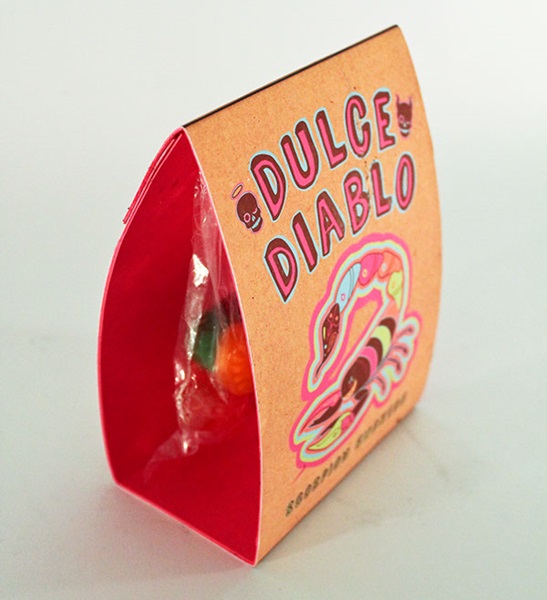 We might eat the bugs in candy form. This packaging wraps a cardboard box around a plastic bag. (source)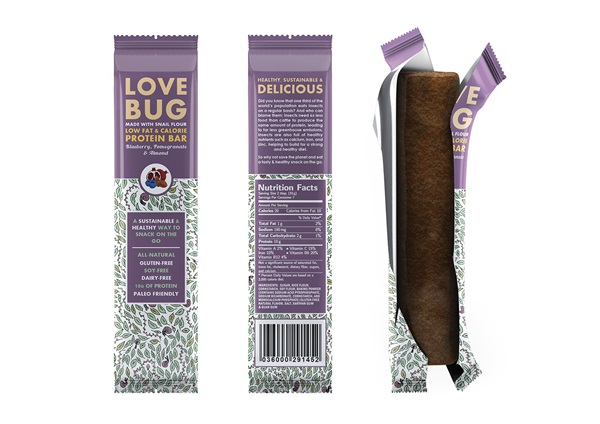 Insect protein bar. This is one of the types of insects that I think have a chance of working. Healthfreaks will eat anything. It's also a plus that you don't see what it's made of. (source)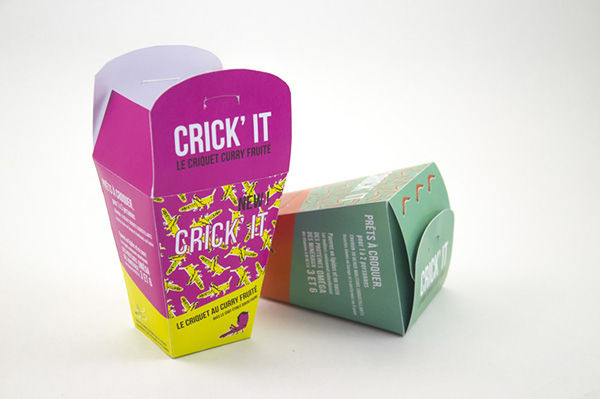 Enjoy your bugs popcorn style. (source)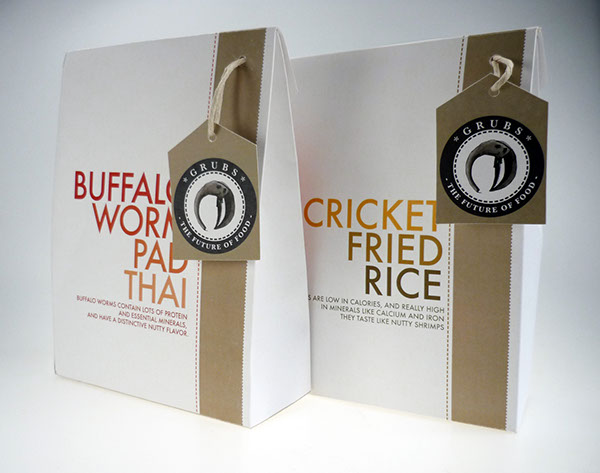 Folded box for this fried rice with crickets or buffalo worm pad thai. (source)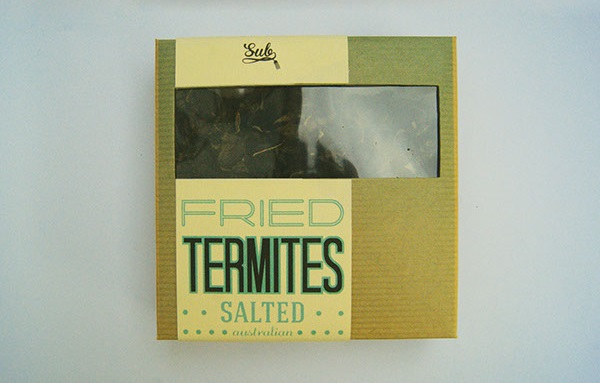 Cardboard box with a window, looks good. (source)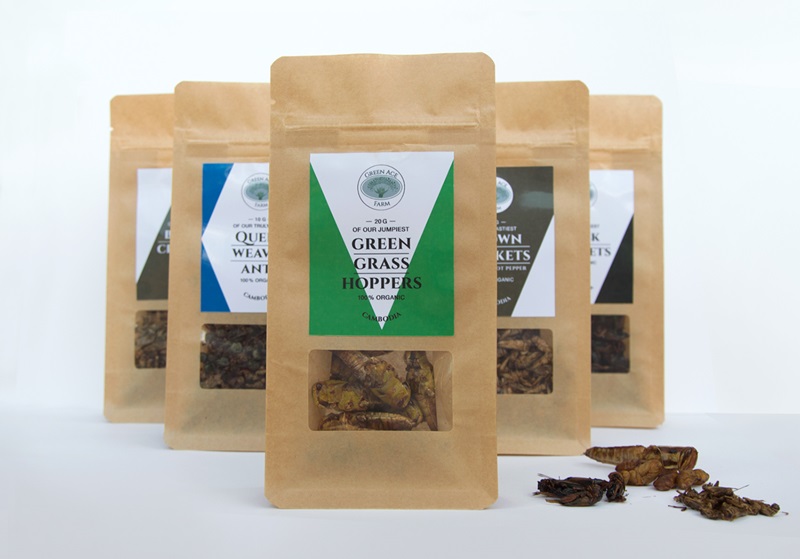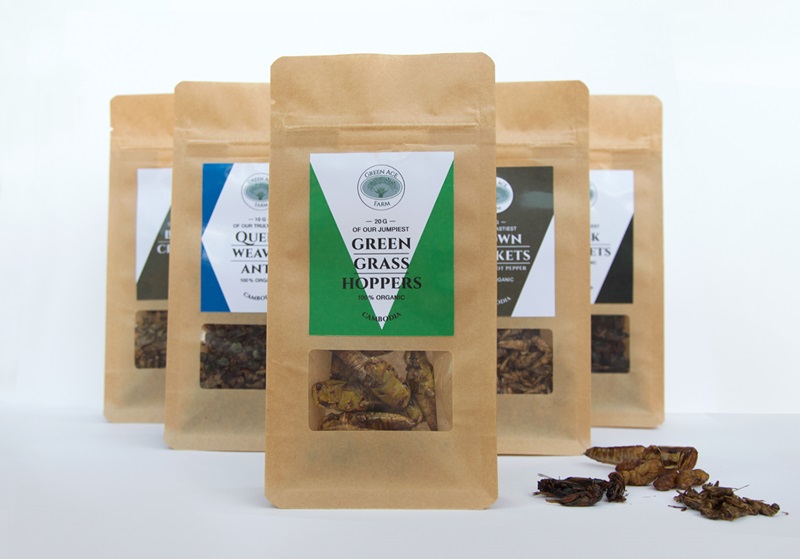 Standing cardboard box with a window. Looks nice, except for what's on the inside. (source)