How to poach eggs for 12 people at once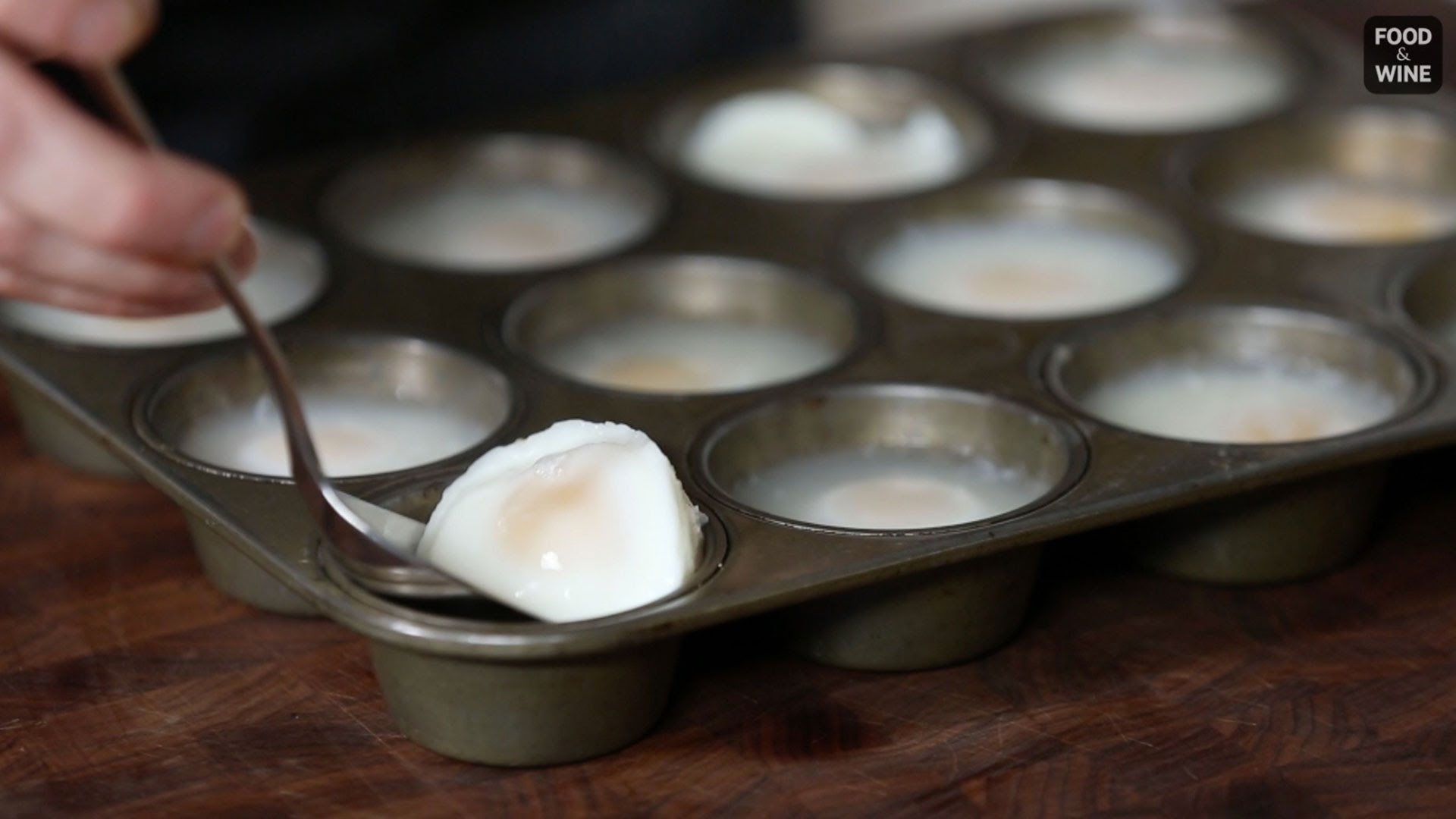 Find out how to poach eggs for 12 people at once with this clever trick. You'll never poach the same again. Watch it now.
In this great video from Food & Wine you'll get to learn how to poach eggs for 12 people at once. This is actually a great tip that I will start using right away.
Poaching eggs can be problematic, it's not even that simple if you are only making it for one or two people, then just imagine making some for twelve. I love poached eggs and I often make appetizers with poached eggs because it turns something simple into something elegant. But whenever I have some people over I tend to stay away from those egg dishes because things just get to complicated. My go to tip if you still want to go for an egg dish is to simply boil eggs like you normally do. When it comes to the flavor it doesn't really matter.
But this tip is really great, I have made baked eggs in both oil and on their own before but poaching for the whole party with this simple trick seems like a great idea. So next time I'm having people over there will be poaching.
If you need a recipe for poaching eggs to try this technique on you can try this one with asparagus or maybe this Asian inspired one with pork and leeks.