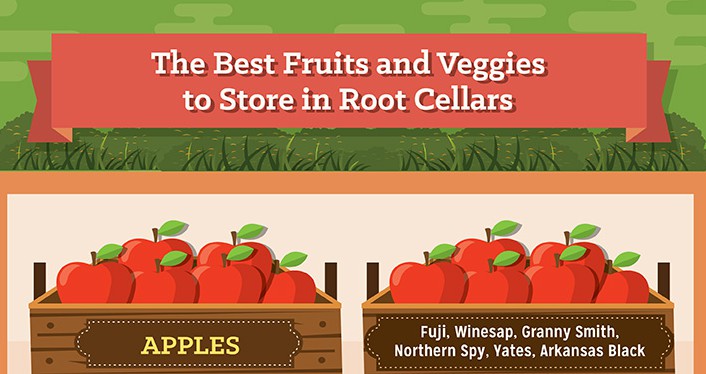 If you're here reading that means you're into food and if you're into food and also have been blessed with a garden you've probably tried to grow some of your own food. And then you've most likely found that most vegetables seem to want to get out of the dirt all at once. Leaving you with too much good stuff at the same time, now if there was only a way of keeping some of this harvest fresh for longer, or maybe there is. Keep reading…
We've been lucky enough to share a great infographic from the lovely people at Custommade. In this infographic you'll not only get to learn how to store any type of vegetable. You will also learn how to easily make a root cellar of you own. How cool is that?! (Very cool, I know).
In the infographic below you'll get all the info you need on how to build not just one but three different types of root cellars. To read even more on this you can head over here. But first you should consider making a homemade root cellar.
Click to Enlarge Image
Buried Treasure: Preserve the Harvest in a Root Cellar
Infographic by CustomMade
Tags: diy, gardening, infographic, vegetable storing, vegetables