Human Sushi – See this Digital Art Project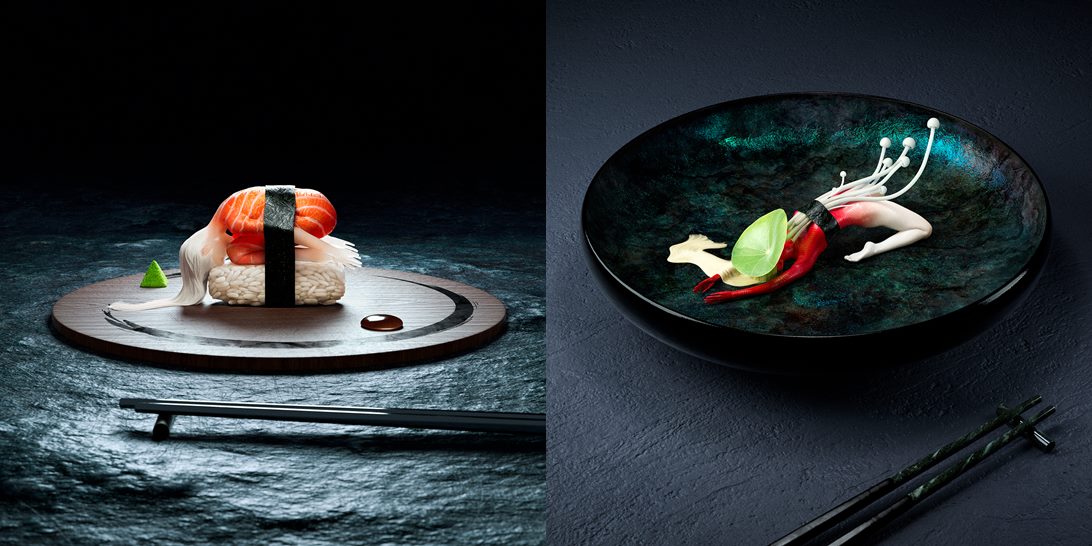 Two digital artists have created Human Sushi, take a look at what they call Raw – The Ultimate Delicacy.
This has to go under the name Human Sushi, at least that is what I'm calling it. It's a digital project by Cristian Girotto and Olivier Masson. You might recognize Cristian Girotto's name. He's been featured here before with two of his food-related projects Animal Selfies and Humans made out of food. Both very cool projects.
This Human Sushi project does feel a bit different. First, the actual idea of human sushi isn't very tempting. I'm no cannibal and even if I were I think I would prefer my human meat cooked. Secondly, this project features what I think is girls made to look like or made of fish meat is slightly disturbing.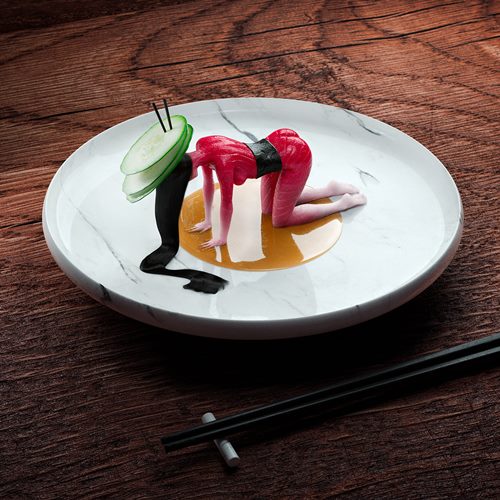 Maybe I'm exaggerating this and I'm simply more sensitive than others but it feels a little bit too close to something exposed in the wrong way. A girl body looking like tuna that is standing on all four in a circle of sauce could generate other thoughts than just sushi, don't you think? Like I said maybe I'm the only one who thinks that. I'm just not sure how to feel about it, that's all.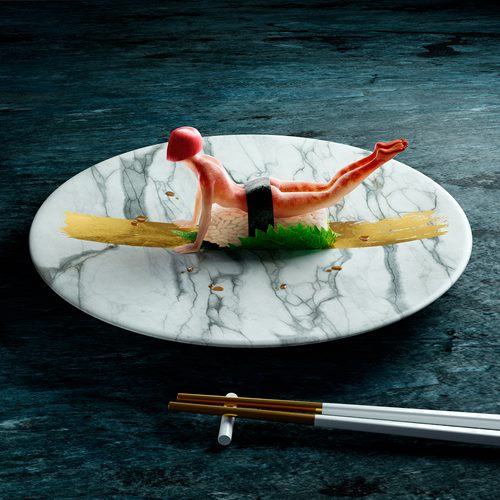 That said, there is no way to deny the digital skills of Cristian Girotto. Both this project and his previous ones are great work. So I will, of course, keep following the work he does.
For more food and art here at Ateriet check out my full coverage.