Hush Chocolate Packaging – From Fashion to Chocolate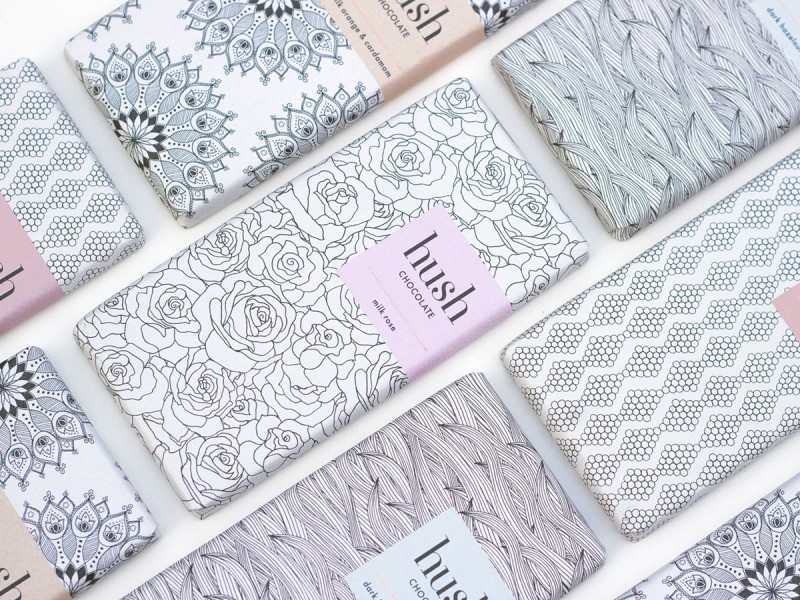 Hush Chocolate Packaging comes in beautiful black and white design. Black detailed design with minimalistic style, take a look.
So let's take a look at the Hush Chocolate Packaging. This chocolate has a bit of an unusual backstory. Hush was founded in 2003 as a women's clothing brand focused on both feeling good and looking good. The brand's promise is "Escape the Noise" and this promise was used in the minimalistic packaging design which is simply thin pencil drawings on paper.
The flavors of the chocolate have been inspired from all over the world and comes in four different flavors.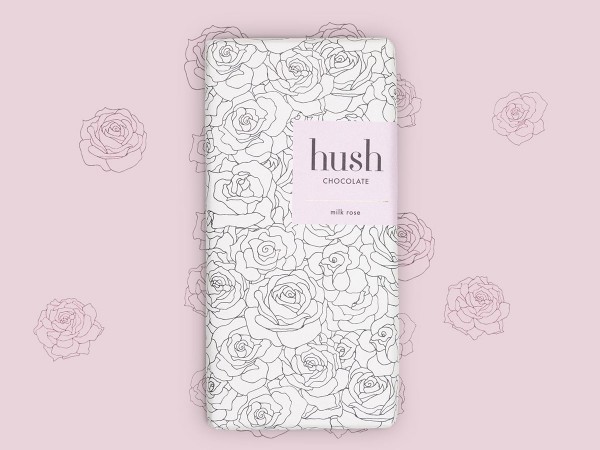 Milk Orange and Cardamom, the design is a mandala inspired flower.
Dark Raspberry, the design is a lined pattern inspired by the small balls that make up a raspberry.
Milk Rose, the design here is of course roses.
Dark Hazelnut and Sea Salt, the packaging design comes from seaweed which is drawn in wave shapes.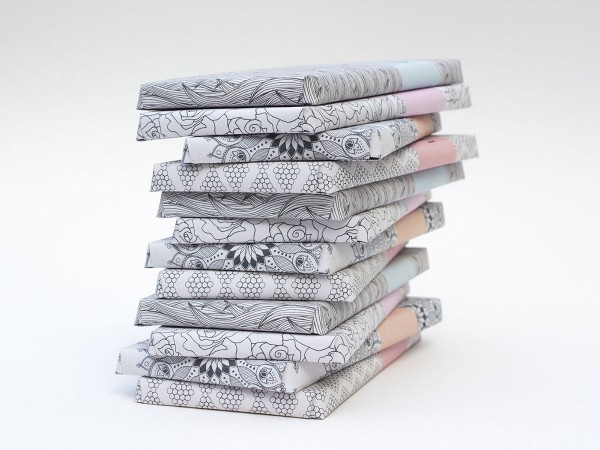 All the designs is made by Claire Hartley.
For more great chocolate packaging make sure to browse through our full coverage.