These Popsicle Ads Unite Heroes and Villains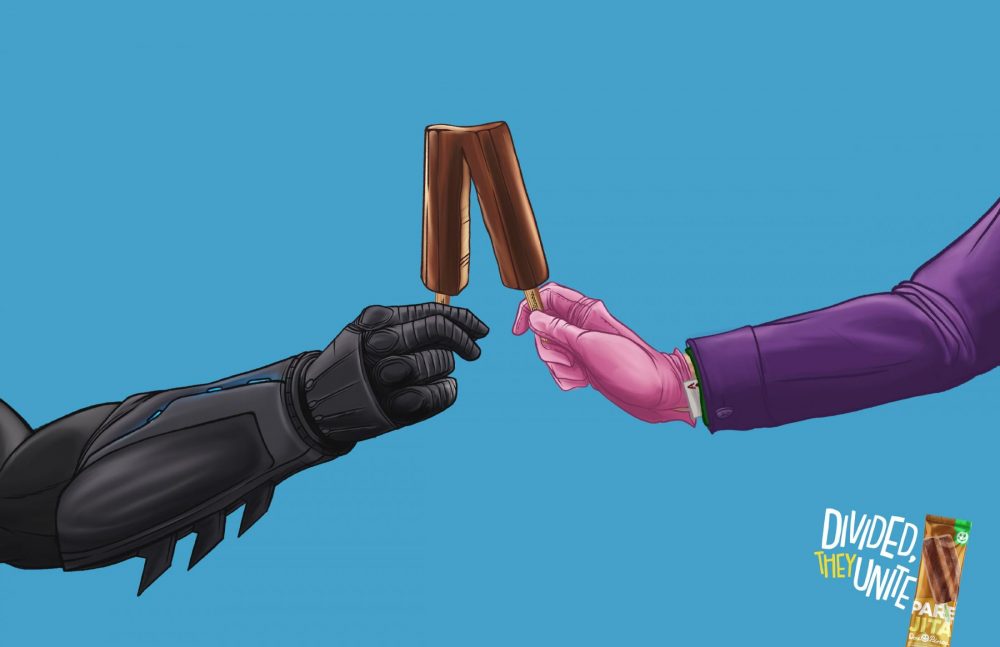 The popsicle ads for Dos Pinos unites classic heroes and villains, and it looks good while doing so. Check out these illustrated print ads.
These Dos Pinos popsicle ads unite some of our most known and loved heroes and villains. The ads are for a popsicle that comes as one but with two sticks, pull it apart and share it, maybe even with someone you don't like. Let's take a closer look at these ads.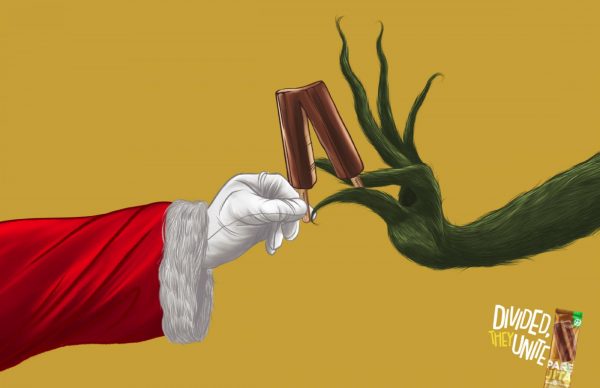 The Dos Pinos Popsicle Ads
There are three ads in this campaign. Each one features just the arms of one hero and one villain per ad. That works great both for legal reasons and for the ice cream. Legal since they are not clearly ripping of any copyrighted characters (or are they?) by just showing us their arms and for the popsicle by illustrating how it gets ripped in two before enjoyed.
All three ads are illustrated in a great way, I really like both the style and the creative idea behind the ads.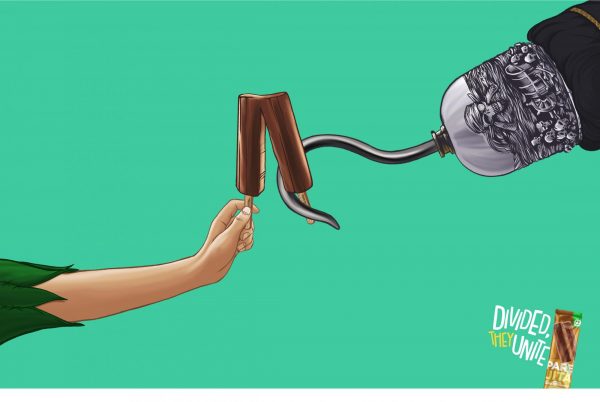 The Popsicle
I can't claim to know much about this popsicle, it comes in chocolate flavor, at least from what I could find online. Since Dos Pinos is a company based in Costa Rica I haven't had a chance to try it.
What bothers me a little bit is that it looks almost identical to my favorite ice cream growing up, it was called Igloo and was a similar looking ice cream with two sticks but with cola flavor instead of chocolate. From what I heard it was taken away from production because of too high production costs. I think they should have just charged more for it instead. I guess I need to plan a trip to Costa Rica instead.
For more great food ads check out my full coverage here. For more on ice cream, I've got plenty of that as well. Find it here.