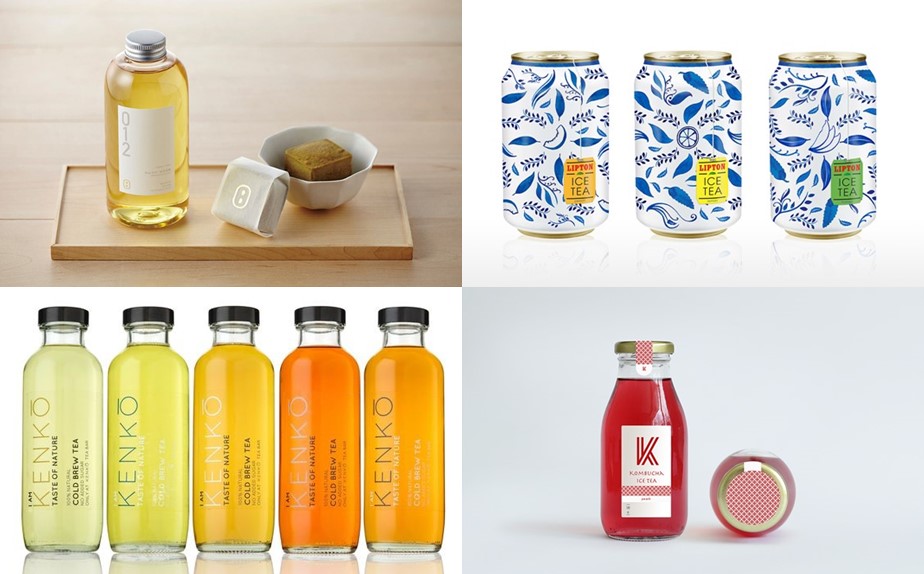 When it's hot few things can refresh like ice tea. But how is it packaged? Let's check out some Ice Tea Packaging Design on this list.
I'm a big fan of ice tea, it's the perfect thing on a really hot day. It feels fresher than having soda even though many of the ice tea brands have just as much sugar in them it feels better for some reason.
But how is ice tea packaged? Let's find out in this list of ice tea packaging design. I collected a whole bunch that all have different designs and a few different types of packaging techniques. Let's check them out in this list of Ice Tea Packaging Design Inspiration.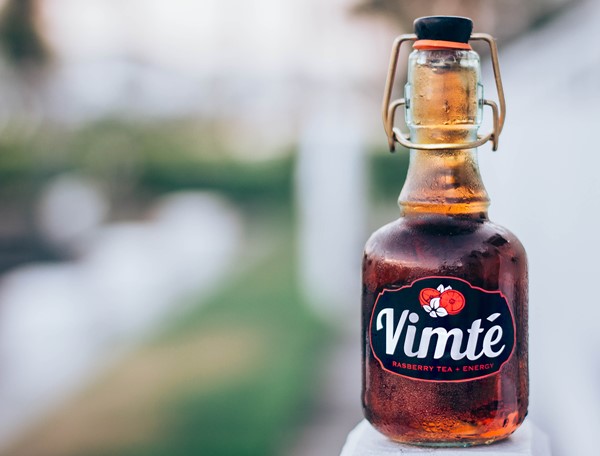 Vimté is an Italian ice tea and energy drink combined into one. Love this small beer style glass bottle. (source)
Dark glass and happy colors, it looks ok but this could also have been olive oil so it is a bit confusing. (source)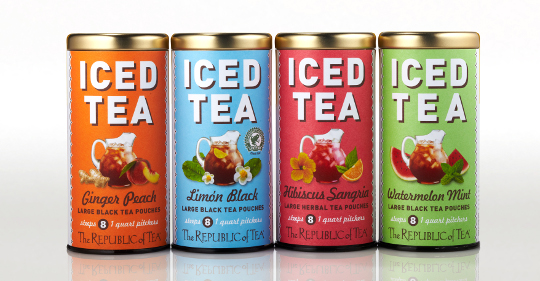 Ice Tea pouches or bags, it's a bit out of this category but bags made especially for ice tea is not a bad idea. Plus you don't need to carry a bunch of water to your home either.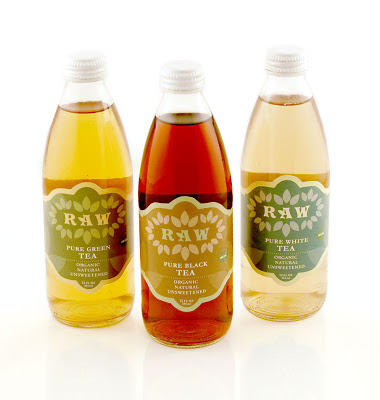 Raw, I really like this design, it has that homemade look.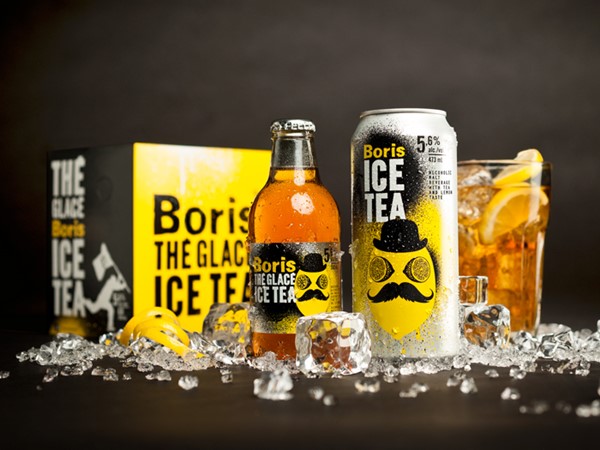 Boris alcoholic ice tea, fun idea with the lemon. (source)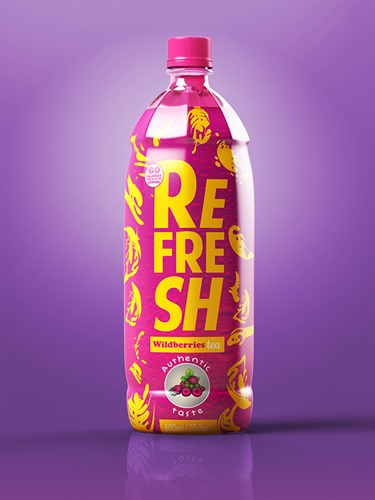 To be honest this is not a favorite of mine. But I let it in on this list just to show how the product seems so different just because of the packaging. This looks like soda to me. (source)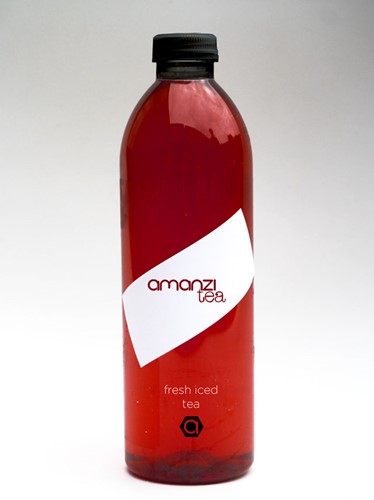 Nice look on this Amanzi Tea, the bottle is plastic, it would have looked even better in glass. (source)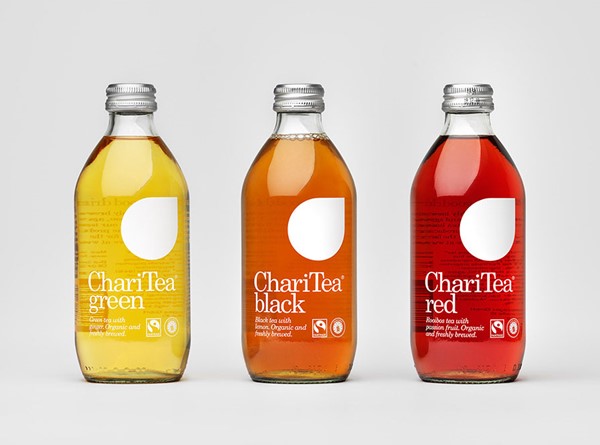 ChariTea, beatiful and clean packaging design. Clever name and hopefully great flavor.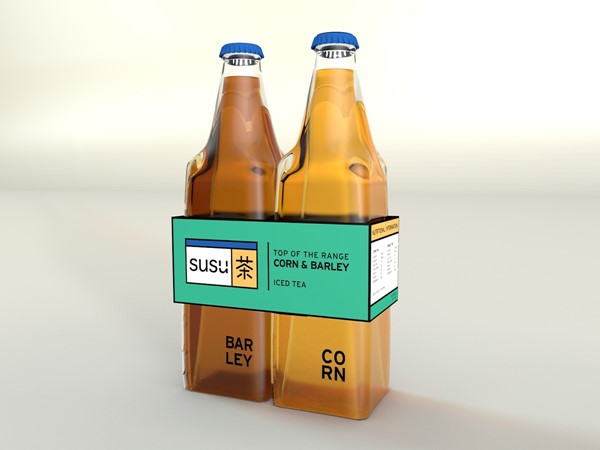 Susu ice tea, very clean and fun twist with the rectangular bottles. Obviously a mockup design so I doubt you'll find this one in the real world. (source)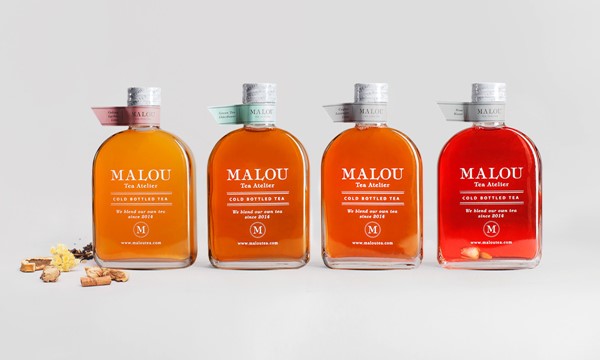 One of my favorites on this list. The shape of the bottle, that small paper label at the neck and the great design overall makes this a winner for me. (source)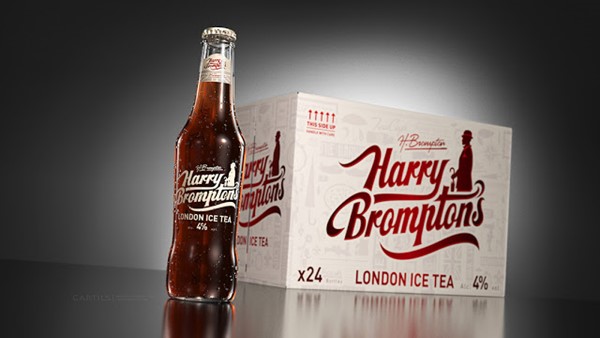 Harry Bromptons London Ice Tea. Very inspired by old Coca-Cola bottles, but what's wrong with that?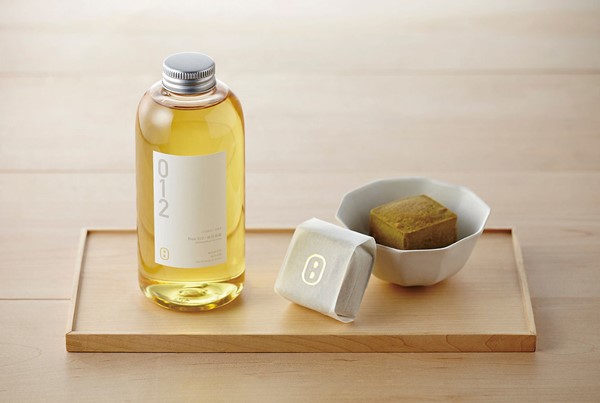 Very clean design for this Japanese ice tea packaging. I do love this style, for more of the same I have a big list of Japanese Food Packaging designs you will love if you like this design. (source)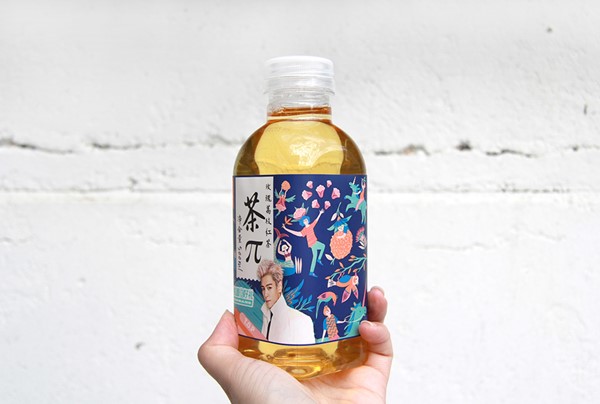 I wished that there wouldn't have been some sort of Asian pop singer on this bottle, besides that this one looks great. (source)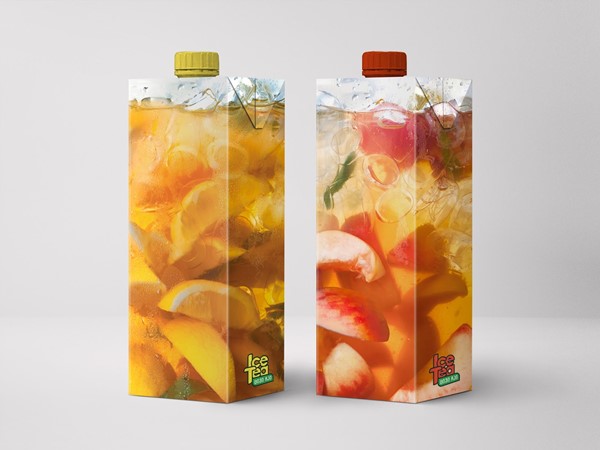 Fun idea and it looks good in this photo. Unfortunately, I've seen some similar ideas before and once this is produced and put on a shelf it very rarely look as good as it does now. It's a fine line between a cool idea and something that have the risk of looking like a low-priced product in stores.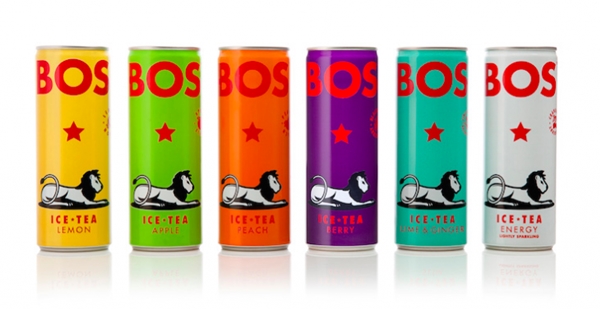 Bos ice tea packaging got its inspiration from the smaller can that Red Bull put on the market. Still a nice design.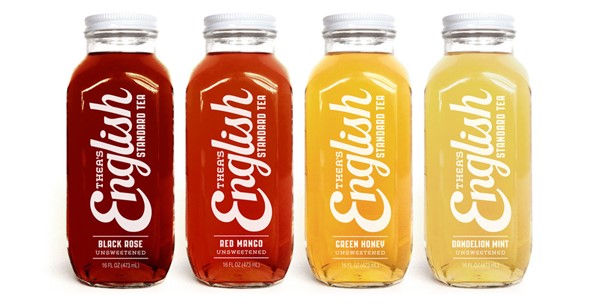 Love it! (source)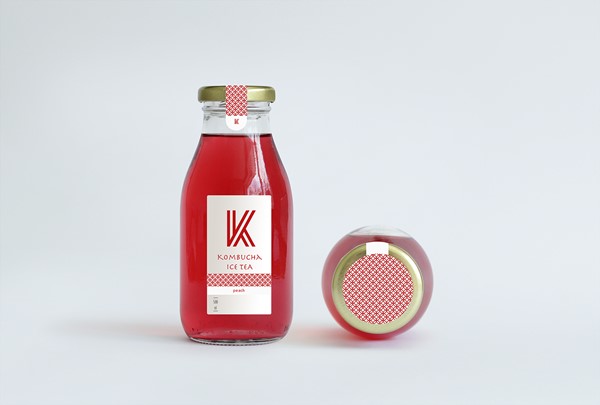 Kombucha ice tea in a great design. Love the K. I have a big list of only Kombucha Packaging Design, find that here. (source)
Blueberry ice tea. Nice label, not sure why there is an anchor on the top though. Are blueberries common with sailors? (source)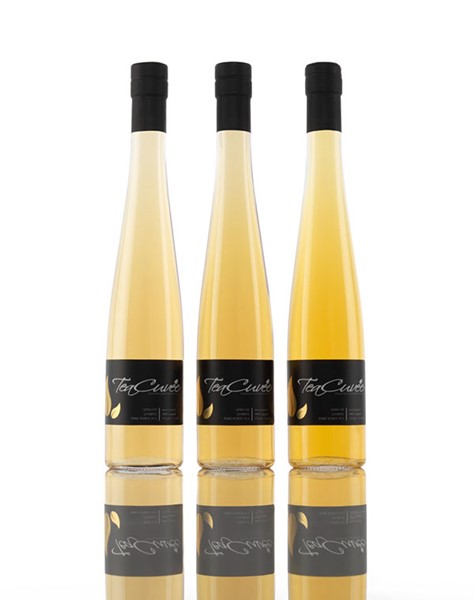 I like this idea where the tea is packaged like it was an expensive spirit or white wine. (source)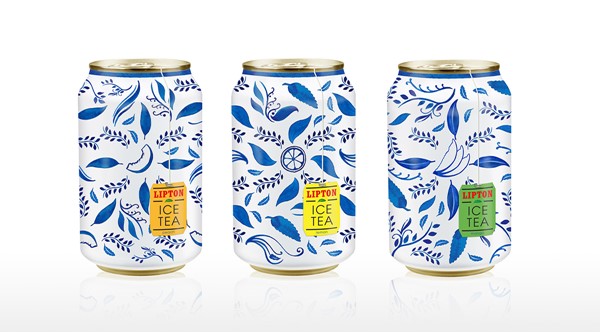 Student project for Lipton ice tea. Nice design, especially the detail with the string. (source)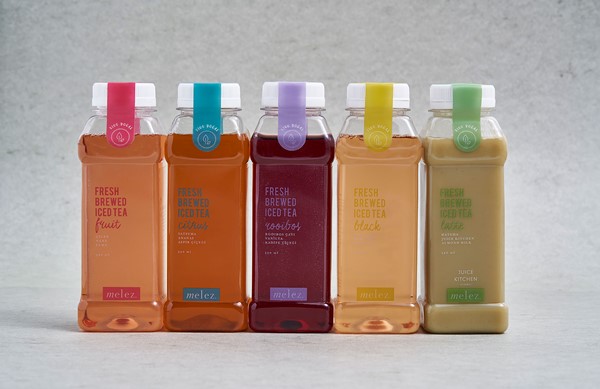 Also a nice design. (source)
Beautiful bottle, love the cap, and nice graphics. (source)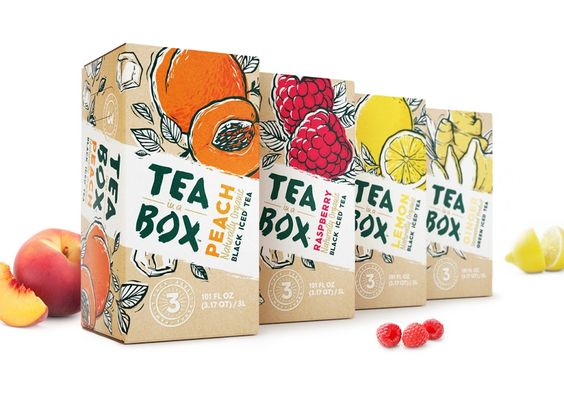 Boxed ice tea packaging design, I like boxed beverages and there should be more of them, at least that isn't milk. (source)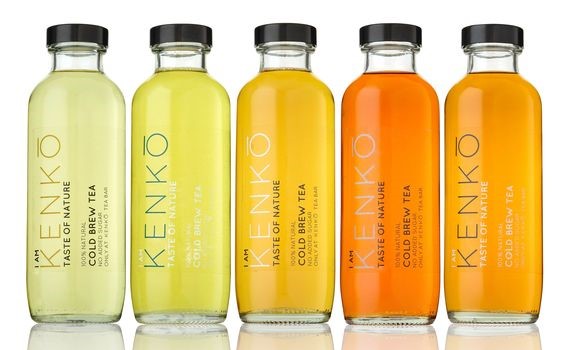 Last one in this list, and it's a good one. (source)
Tags: bottle packaging, ice tea, packaging, tea