Fruit Doing Yoga – Adorable Fruit Illustrations By Marta Prior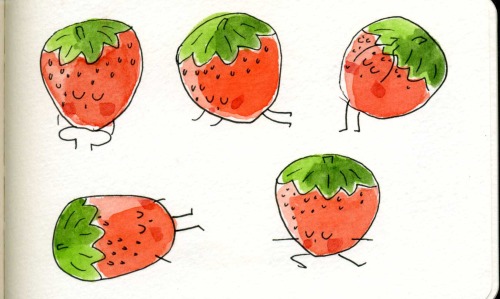 This is part of an ongoing project where Marta Prior paints adorable fruit illustrations of mostly fruit doing yoga, you need to check this fun project out.
Marta Prior has been doing her fruit doing yoga illustrations for a few years now. I discovered them by accident a few years ago and once you've seen then you're instantly charmed. Each illustration is usually a set of a fruit, berry or vegetable doing a few different yoga positions. What they all have in common is that they are incredibly charming. As long as illustrations go they are very simple drawings with just a few lines and colors to complete each drawing. They look simple but I promise that they aren't that easy to make.
I picked out a few of my favorites for you to enjoy here, for all of the work by Marta you can check out here Tumblr page here. For more great food art make sure to check out my full coverage here.