This Chocolate Comes with Illustrations Inspired by Classic Novels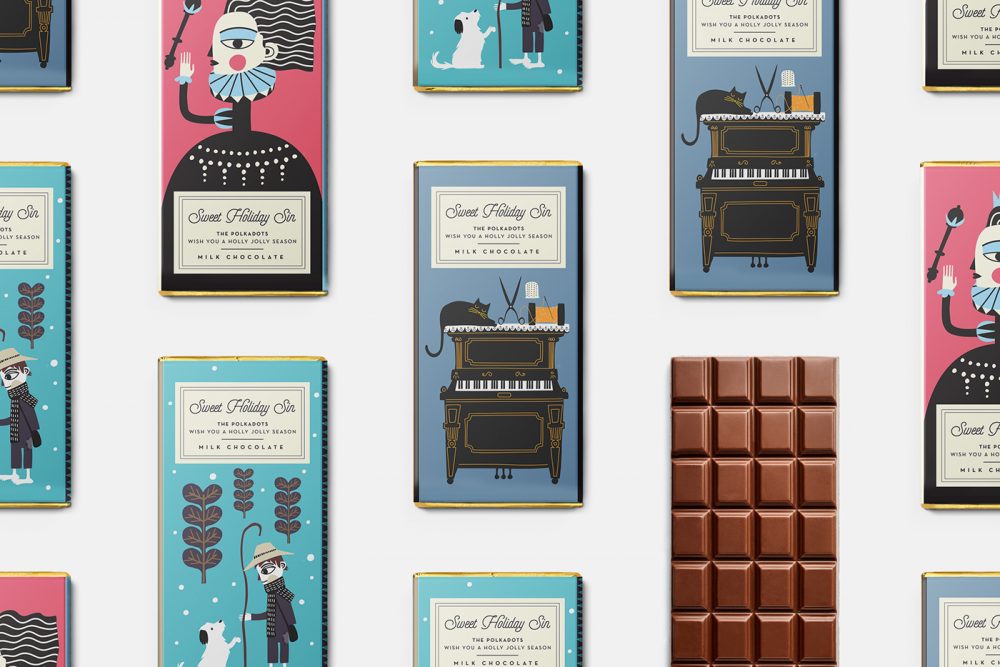 The chocolate Sweet Holiday Sin comes in beautiful packagings with illustrations inspired by classic novels, let's take a closer look.
This chocolate comes with illustrations inspired by classic novels. You'll have to agree that Polkadot who came up with these designs have found a theme for their chocolate packaging you rarely see.
You won't find it in stores
Sadly this is not a product you are likely to find in stores. They created this as a Christmas gift for they clients. There are few times as good for reading as the lazy days after Christmas so by taking inspiration from a few classic novels they made a design to match, let's see how they look.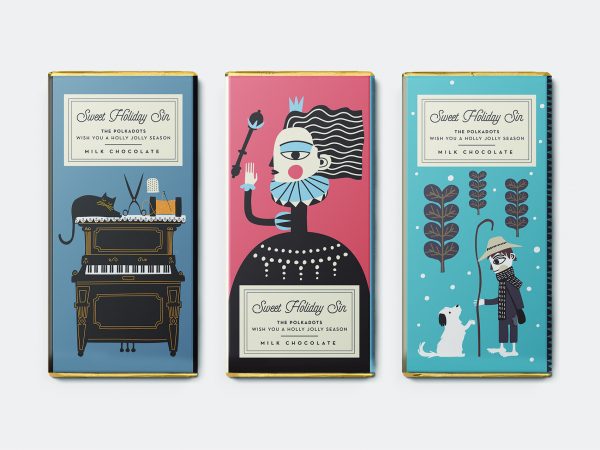 The chocolate and design
The set of chocolate comes in three different themes each based on a classic novel.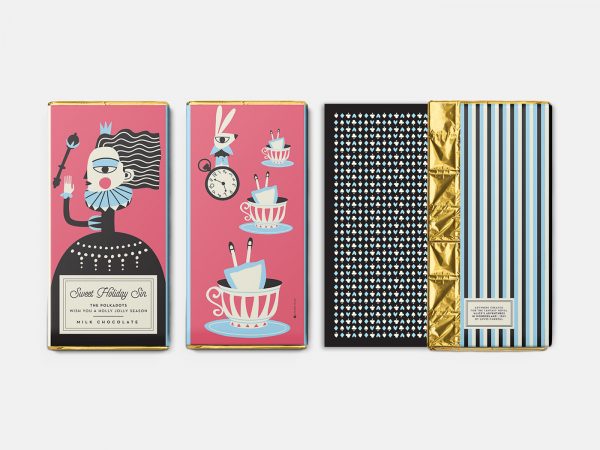 First one out is inspired by "Alice´s Adventures in Wonderland" and if you recognize any of these designs before knowing which book its based on this is the one. The most classic things from the novel are represented. Alice diving into a cup, the clock, the rabbit, and the villain.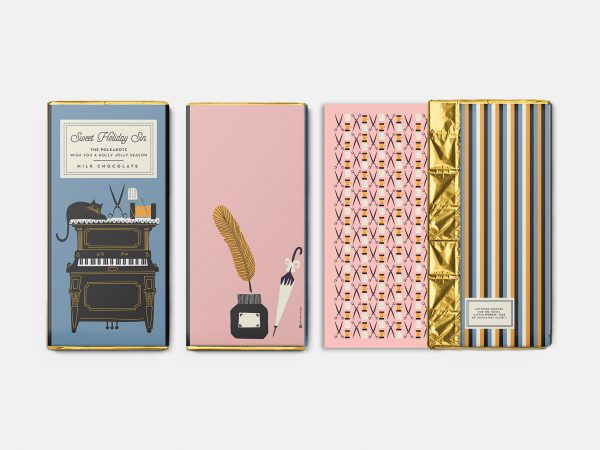 This second one is inspired by "Little Women" by Louisa May Alcott. I'll have to admit to not have read that novel. But from guessing from the design it's about a piano, a cat, writing and an umbrella.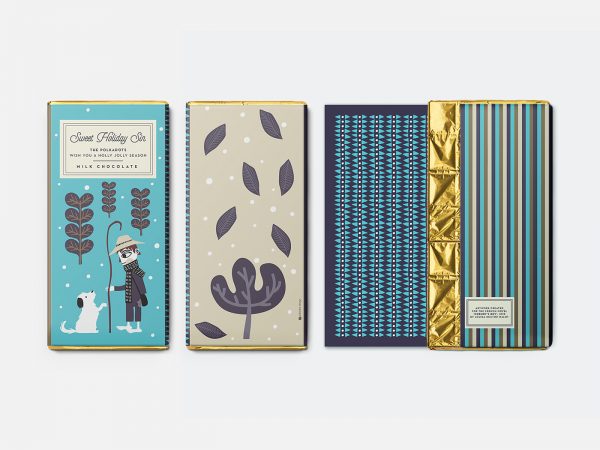 Last one in this set. "Nobodys Boy" is the novel that inspired the design. It features, snow, walking and a dog. I guess you figured out that I haven't read this one either.
What I like about it
I love the great design but when some extra thinking or way of holding the idea together is added it almost always ends up with a better design. Here that is the illustrations inspired by classic novels. If you didn't even know about that the designs would still be great. It is clearly inspired in colors and shapes as well as the stories. I like how they have used just a few colors for each design and how they didn't forget about the inside of the wrapping. The only bad thing about this is that you won't find it in stores.
As mentioned Polkadot from Greece is behind the design, check out another project from them here.
For more great chocolate packaging I have quite the archives here worth taking an extra look at.