Illustrations on Starbucks Cups reveals the Sirens secrets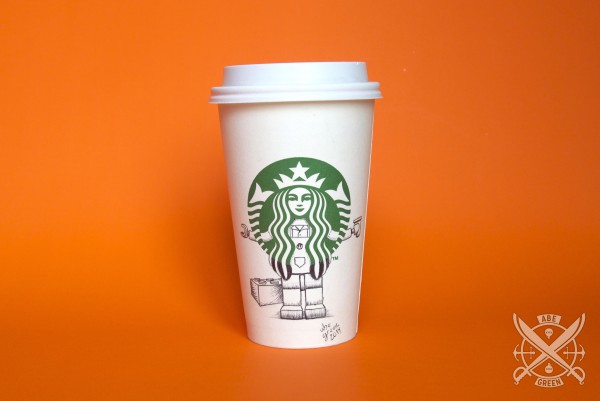 Abe Green have made cool illustrations on Starbucks cups that reveals a secret life of the Starbucks siren, take a closer look.
Abe Green is an illustrator working in Mexico who decided to get creative on his Starbucks cups. He thought it might be a good idea to add some things to the classic Starbucks siren logo. So as you can see in this collection there is far more going on in the life of the Siren than just looking good on a cup of coffee.
One day after having a cup of coffee Abe started drawing and adding stuff to the siren and that is how this whole project started. And from that first cup Abe drew there are now sirens making all sorts of things. Check them out below.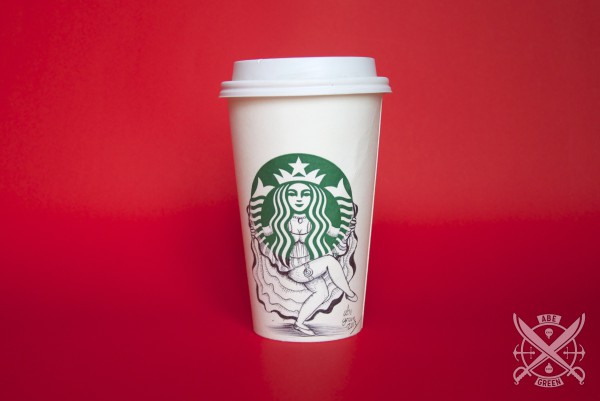 Besides drawing illustrations on Starbucks cups Abe does other great illustration work. You can follow him on Instagram or Twitter to see great stuff on a regular basis. Or head over to his website where there is also more illustrations on Starbucks cups.
At Ateriet we have seen another cool project where some artistic creativity have been added to the Starbucks siren. In that project she has been made into a hipster girl and you should check that out here.