These Indian Spice Packaging Designs Comes With A Split Personality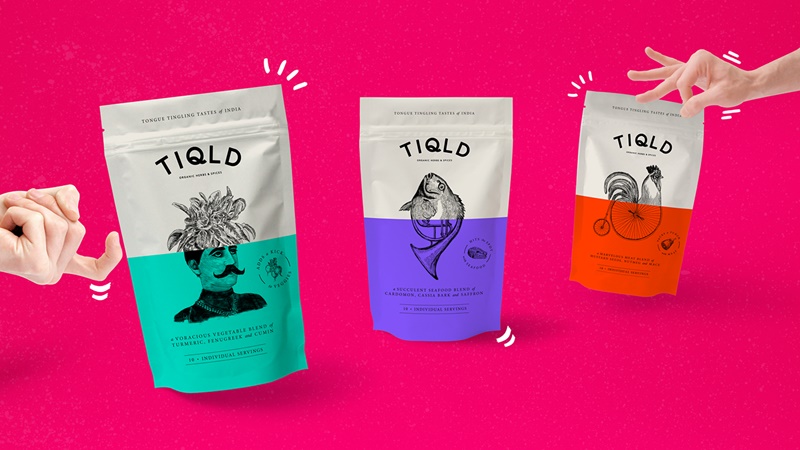 Check out this great Indian spice packaging design. It's made to illustrate the unexpected flavor combinations you'll get as soon as you start cooking with them.
How do you illustrate an Indian spice packaging design so that the consumer gets a hunch that it will deliver unexpected flavor combinations. Simply split the design in half. That's the main idea behind TIQLD, a range of Indian spice mixes that comes in some great packaging and branding. Let's check it out.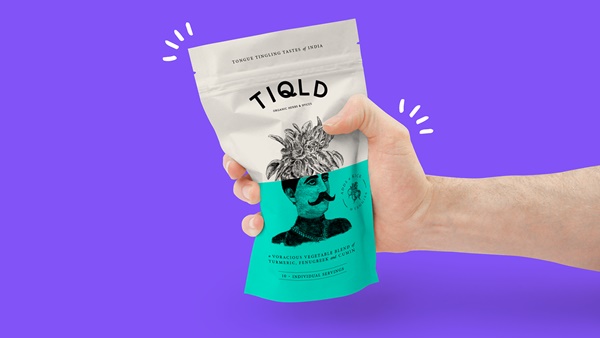 What is TIQLD
It's a range of Indian spice mixes. The spices comes in three different varieties. One for vegetables, one for meat and one for fish. An easy way to add some Indian flavors to your food. The idea is of course to encourage you to trying out some new flavors the next time you're about to roast that chicken or fish. Personally I rarely buy spice blends but I can totally see how they are a good start if you haven't tried cooking Indian before.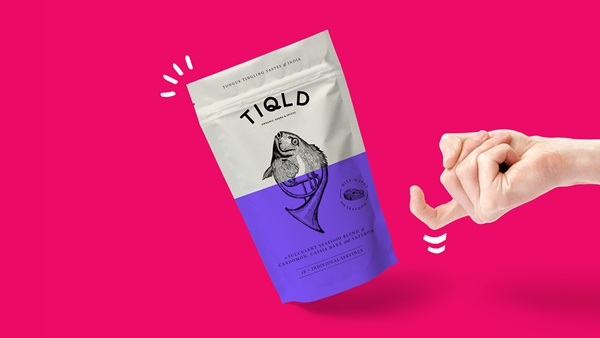 The Indian Spice Packaging
The spices are packaged in small bags which works great for spices. To highlight the split personality as well as what the spices are for the design is split in two. One part with an illustration of the main ingredient the spice is meant for. A chicken, a fish and some vegetables.
This is combined with an abstract element that comes from the story behind the spice mix. The top part of the bags is white and the bottom is in a single color. It looks great and I love the color combinations. It looks modern and fresh.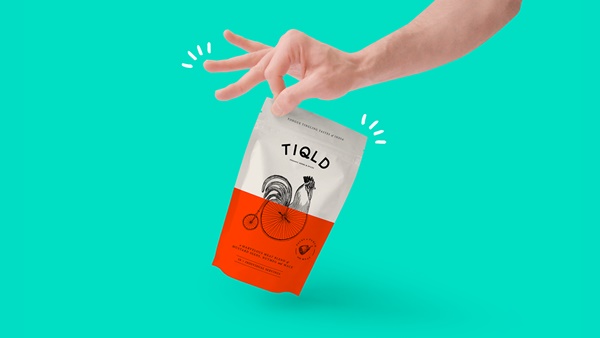 Besides great packaging and a concept that have great chances of finding an audience the team also created some great print and online designs to go with the Indian spice packaging design. For more on the project you can read more at Alphabet who made the design and concept.