A-Z Food Photography Project – J is for Jello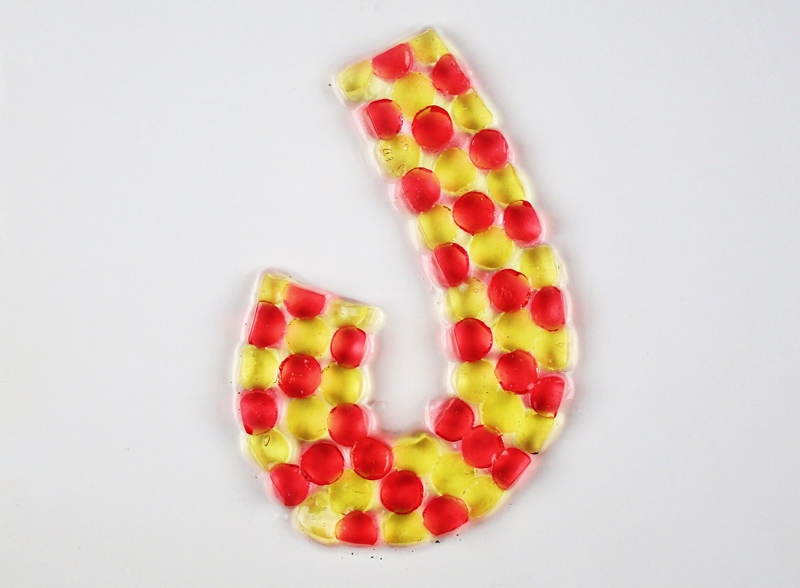 Do you want to learn how to create a J made out of Jello using an apple corer for no reason whatsoever? Great, because I will tell you exactly how to do just that in our latest letter in our A-Z Food Photography Project – J is for Jello.
First thing first, Jello is kind of disgusting. It looks cool so kids are drawn to it like kids to.. jello. But personally I never liked it. Fake flavors and weird texture. But that does not change the fact that Jello does look cool so I still had to chose Jello for my J.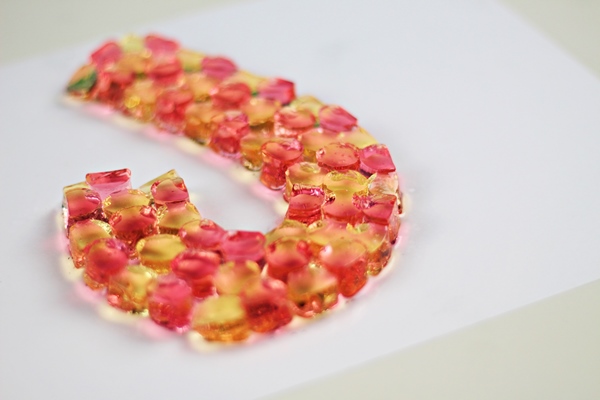 J is for Jello
So as it turns out there aren't that many foods that start with J so I chose Jello quickly. First I considered Jelly Beans but that might have been too similar to the C is for Candy so Jello it was. Second, this Jello actually isn't Jello at all.
Jello is not a big thing in Sweden, you can find it in some speciality stores but I have no idea who buys that stuff. Instead I found something similar that was called Jotis, it is more or less the same thing, gelatin and artificial flavor.
Choosing the J
I had some ambitions to make a complicated J this time but after some trying I ended drawing a very simple J by hand instead. I need harder and easier foods to shape to be able to make anything complicated, at least with the technique I'm using now. The technique I'm talking about is me figuring out things as I go.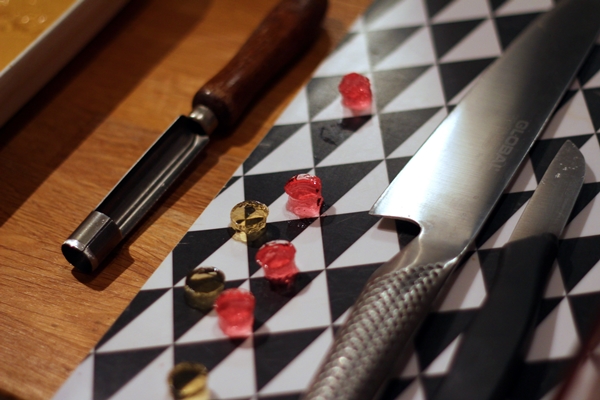 Background and material
This time I decided to go for a white background, I haven't used it before and I wanted to show off the artificial feel of the Jello. I still haven't made any better backgrounds so I had to stick with paper with a sheet of glass on top. It worked ok but I got some weird shadows in between the Jello circles that the J is made of.
Making the J
Making a J was hard. I had adjusted the Jello to be harder and easier to work with by not using all the water but it was still not as hard as I would have liked. I did try to cut out my J at first because I had a different idea from the start but the Jello broke right away. So I used an apple corer to punch out small circles of Jello and then laid them out on the glass with the hand drawn J underneath.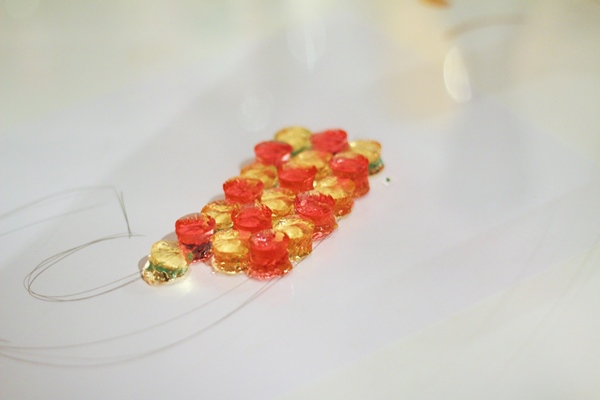 Once the J was complete I had to cut the sides straight. It worked out ok but on some sides I had to heat a knife with a lit candle and melted the sides straight. I turned out ok but if the Jello would have been harder it probably could have been better.
Materials used
Nothing new here, I used two softbox lights and my DSLR with my standard kit lens. So more or less the same setup as the least few letters, anyway here the list of stuff used.
Jotis or Jello, strawberry flavor

Jotis or Jello, orange flavor

A sheet of glass

White background

Tripod

Apple corer

Two softbox lights

A lit candle

A knife

Camera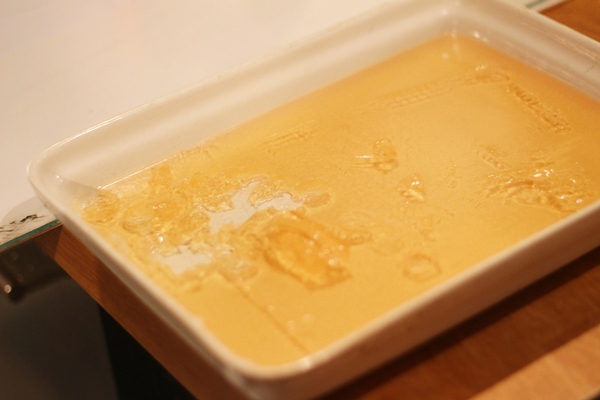 What I learned
Can't say I learned much this time, maybe a few things.
I don't like Jello

Cutting Jello to look good is hard

Jello looks cool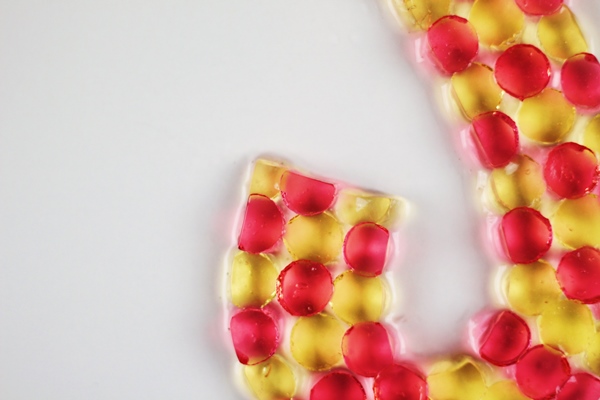 About A-Z Photography Project at Ateriet
A-Z Photography Project is a photo project here at Ateriet and at Instagram. The idea is to photograph each letter of the alphabet and let it represent one food or something edible. I am making the project for fun and to hopefully improve on my photography skills.
You can follow the project on Instagram under the tag #atozinfood where some of these photos will be published from our Instagram for Ateriet that you'll find at @AterietFood.
Feel free to share and contribute and come with critique about this project, just send us an email, leave a comment or connect on social media.