Jameson Limited Edition Bottle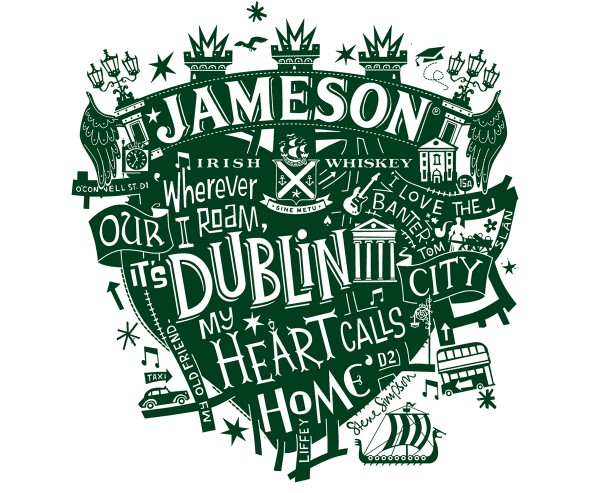 Check out this very cool Jameson Limited Edition Bottle, if you love Ireland or Whiskey you will love this bottle.
This Jameson Limited Edition bottle was released in 2015 by Jameson. I've missed it when it was released in time for St Patrick's Day last year. The bottle was designed by the Dublin based illustrator Steve Simpson and was the fifth annual limited edition from Jameson.
The design really captures Ireland which makes since this is where Jameson comes from and where it was first distilled in 1780. The design features images of Dublin landmarks such as O'Connell Bridge and Trinity College.
There are also a few Dubliner phrases that have been worked into the design. The base behind all the design elements is a heart lined with roads or veins. The design feels very Irish and goes perfect with the brand. The only thing missing now is that I want one.