Jamie Oliver and Michael Stevens makes Vsauce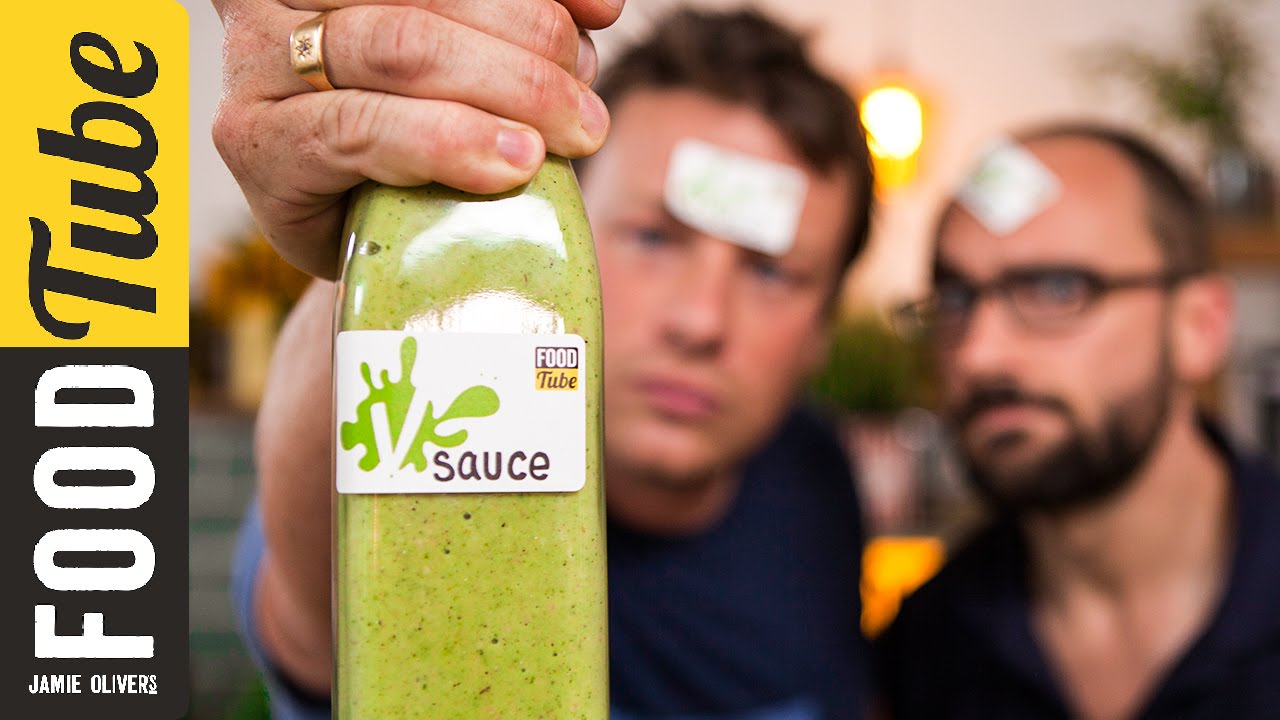 Jamie Oliver has teamed up with Youtube and Internet star Michael Stevens to create a curiosity sauce, and what goes into curiosity? Loads of green stuff what it looks like, onion, tomatillos, herbs and since it is Jamie Oliver making this Vsauce, a healthy splash of good olive oil.
It is a fun and entertaining clip with Jamie and Michael where they are also serving up some knowledge.
If you like watching Jamie cooks stuff there is a bunch of great recipe films on his Youtube channel that we recommend.
Michael Stevens Vsauce is also a Youtube channel that is super popular and highly recommended, it is packed with fun clips about science, gaming, food and all sorts of interesting stuff.