Janus Gin Packaging Design – Self Promotion by Linea Designers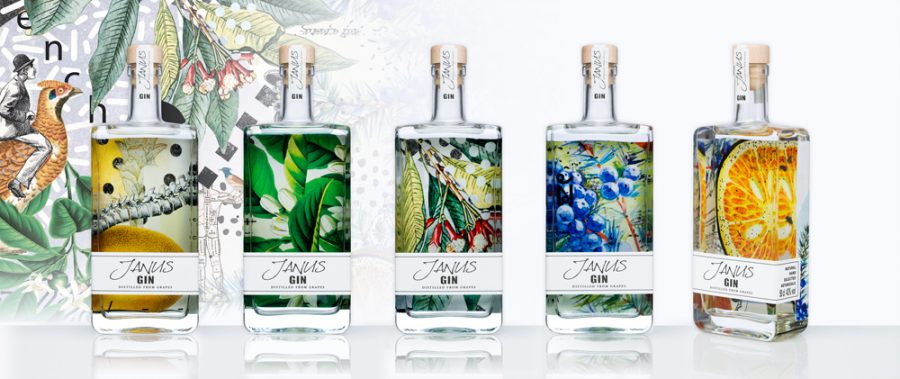 Linea Designers shows off their talent with a range of beautiful Janus Gin Packaging Designs, do check them out.
This Janus Gin packaging designs that you are about to see are made as a self-promotion project by Linea Designers. They are a group of designers from France who have made this gin stand out with great printing techniques and plenty or color.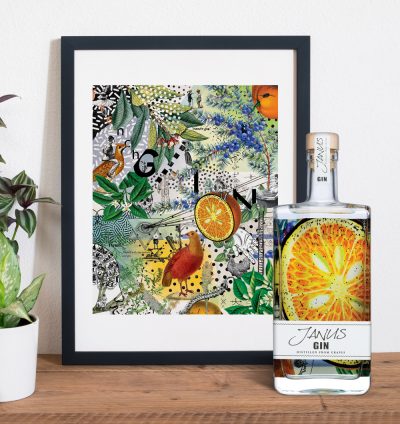 The Labels
There are five different label designs for the Janus gin in this project. The gin actually only comes in one variety so if this would have been a project that would be launched you would have to choose just one of them. Or maybe even using them all, why not?
Each label comes with with a mix of multicolored gradients, illustrations and lines all merged into one. When you look at the designs one by one it's almost like they are too complicated and that they might risk making the design look too cluttered. But since the rest of the bottle and design is so clean it works.
As you can see much of the design is using common flavors used for making gin. Like juniper berries, dill and citrus fruit.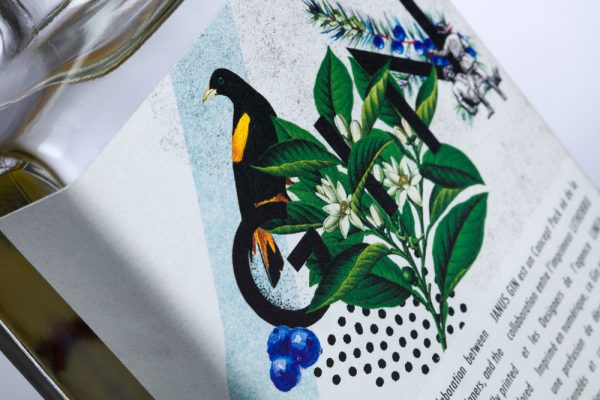 The Bottle
The bottle is a rectangular clear glass bottle. There's a regular cork with just a small white label to seal it. I do think that the clean bottle and is what makes the design work out so well. I especially like how thick the bottle is, just take a look at the bottom part. That thing will have some serious weight.
All in all a great design that works for the product, good work by Linea Designers.
If you want to see more great gin packaging I have a collection here I think you will like. And while you're at it, why not check out the packaging of gin's best friend. The Tonic?