Chef Q&A with Jason Stratton of Mamnoon, Seattle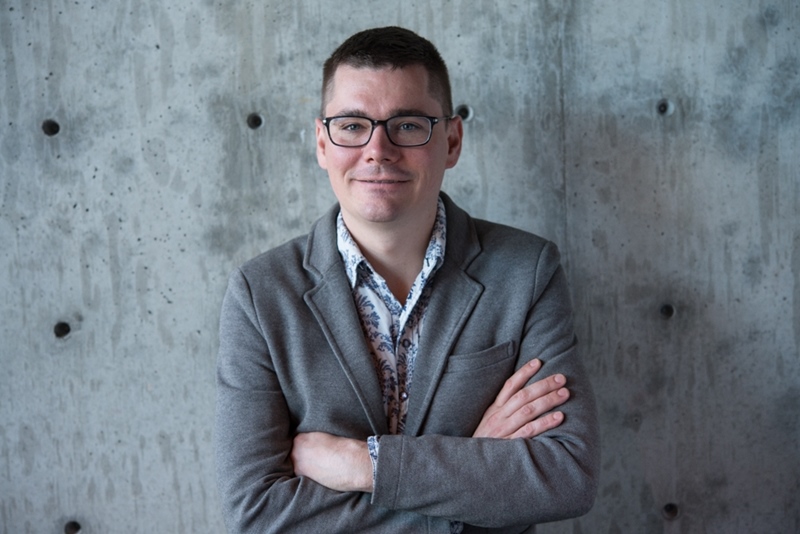 Meet Jason Stratton of Mamnoon in our Chef Q&A. Jason Stratton have 20 years of experience working as a Chef in some of the top restaurants in Seattle. He is now the executive Chef and General Manager at Mamnoon which is focused on a modern union of Middle Eastern Cuisine set in Seattle's Capitol Hill. We talk becoming a chef, spring ingredients and how to spend a day off, keep reading.
How did you become a Chef?
In high school my art teacher was good friends with Bruce Naftaly of Le Gourmand and he gave me a shot washing dishes. Within a week or two I was helping out butchering chickens, ducks, rabbits. We always had some truly delicious snacks at the end of the night. Seasonality with Bruce was just the way to approach food. I draw a lot of inspiration from those early days tracking the changing seasons and what is available directly around us.
After that, a stint at Cafe Juanita with Holly Smith really taught me how to be a great line cook and how to chase perfect execution on a plate as well as how to make a business successful.
How would you describe your cooking?
Minimalist, refined grandma food.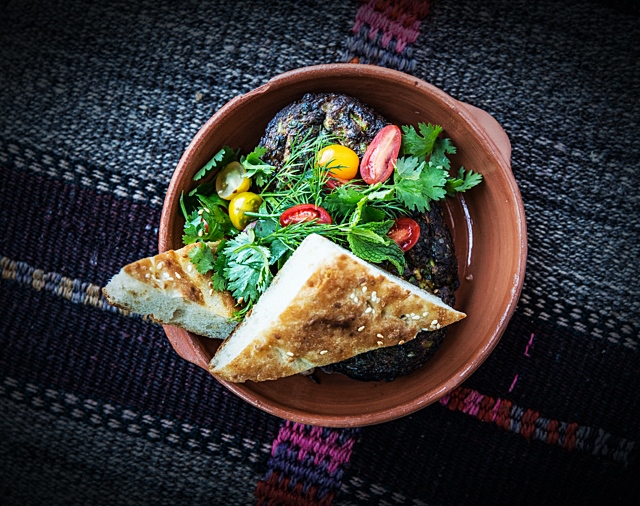 You come from a long background of working with Italian food and now you have culinary moved to the South of the Mediterranean, how has it felt to sort of switch cuisine?
I always approach the creative process by making connections, so taking a dip into middle eastern cuisine has been more about finding the similarities between say Italian cooking techniques and ingredients and building from there. It's been an exciting thing to learn about the food from a cultural and historical perspective. The flavor profiles aren't necessarily as vastly different as they might seem. It's more about finding the balance present in classic flavors in classic dishes and making sure that they are all present.
What is your favorite thing on the menu at the moment?
I always love our muhammara: a classic mezze of walnut, pepper paste and pomegranate molasses; I could eat it by the quart. It hits your palate on every front.
You work both with the kitchen and the front of house at Mamnoon, do you think this has changed you and how you work?
I've always loved having a presence in the front of the house and I have a strong vision of what that feels like. I'm actually spending the bulk of my time in the front of the house at moment, which has been exciting. I love interacting and engaging with our guests.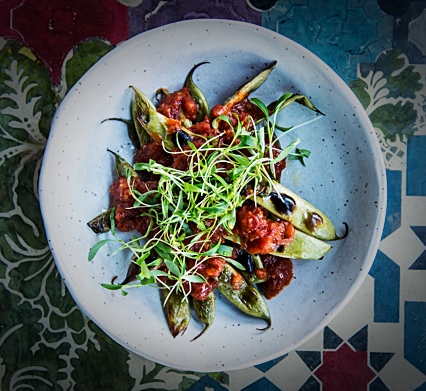 Are considering leaving the kitchen altogether in the future?
Not a chance. I love making food for people too much.
Spring is here, what are your favorite spring ingredients?
I love morel mushrooms, radishes, beets and young turnips. Asparagus is a favorite. Rhubarb, nettles . . .the list could go on and on.
Do you have a favorite culinary destination?
I love eating rice and seafood dishes in Valencia. Piedmont always has a special place in my heart, especially in terms of feeling how wine and food intersect as a total cuisine and representation of the best of the region.
What's your favorite way to spend a day out of the restaurant?
I've been a bit of a homebody lately, love cuddling up with a book on the couch, or cooking for friends. I also am a constant present out around town at other restaurants. Seattle has such an exciting food scene and I try to support it as much as possible.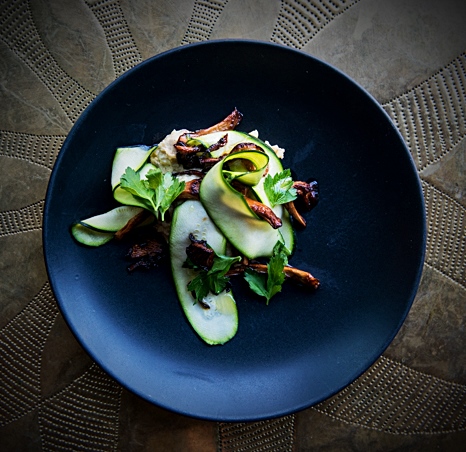 Do you have a guilty pleasure in food, and if so what is it?
I don't feel guilty about much in terms of what I like to eat. A sloppy burger is probably thing that I overindulge in more often that I should, but I don't feel guilty about something delicious.
Who do you think we should interview here at Ateriet?
David Gurewitz of Mamnoon
Renee Erickson of Walrus and the Carpenter
Emily Dann of the Corson Building
Thank you Jason for your time and keep cooking.
To keep up with Jason Stratton you should follow him on Twitter @bambichronicles and Instagram @bambichronicle. For menus, events and reservations at Mamnoon please visit them online here. You can read more about Jason Stratton below.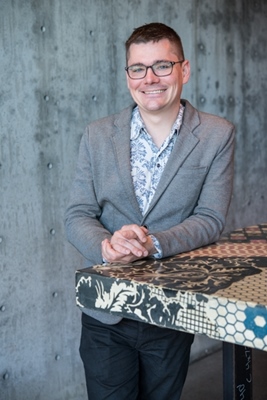 Name: Jason Stratton
Age: 36
Birth city: Seattle
Current city: Seattle
Education: Bachelor of Arts from the Evergreen State College, 20 years of working in kitchens
Previous profession: None. I entertained grad school for poetry 10 years ago, but ended up staying in the kitchen.
Favourite quote: "The universe, when you leave it alone, is going to be beautiful"
About Jason Stratton
Jason Stratton began his career at the age of 16 at Le Gourmand Restaurant in Seattle. Since then he have worked at a number of great restaurants in Seattle. During his career Jason Stratton have traveled and cooked extensively through the mediterranean. In 2010 Jason was named one of Food & Wine magazine's 10 Best New Chefs for 2010 for his work at Seattle's restaurant Spinasse which was also named one of Seattle's Best Restaurants in 2009. In June 2011, Stratton opened Artusi next door to Spinasse; a modern bar and restaurant focusing on Italian cocktails and food. He went on to open Aragona, a James Beard semifinalist for Best New Restaurant in 2014 before taking on his current role of General Manager and Executive Chef for Mamnoon, a modern union of Middle Eastern cuisines in Seattle's Capitol Hill neighborhood.
About Ateriet's Chef Q&A
Chef Q&A at Ateriet is my way of giving great chefs the respect they deserve. I interview chefs from all over the world with the stuff I want to know. If you know a chef I should interview or have any other suggestions don't be afraid to let me know, just leave a comment or send an email. You can read my other Chef Q&A's here or explore all these great chefs and restaurants in my Chef Q&A Map, you'll find it here.