Joël Penkman Food Illustrations will blow you away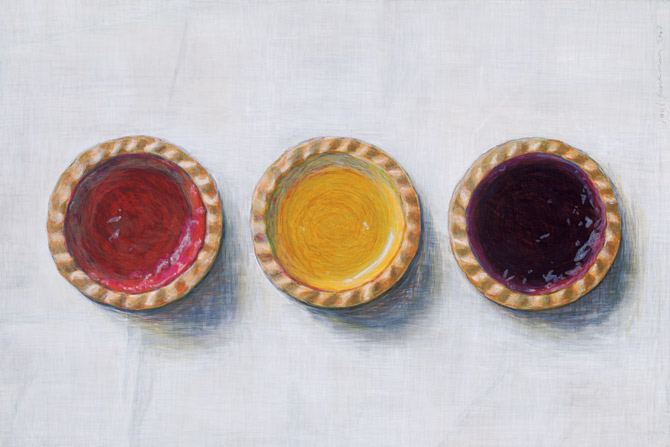 Joël Penkman is an artist specializing in food illustrations, her work is among the best I've seen so don't miss this.
Joël Penkman was born in New Zealand in 1979, after obtaining a degree in Graphic Design at the Canterbury University's School of Fine Art she relocated to the UK where she have worked as a graphic designer, freelance designer and artist.
The style of the paintings by Joël Penkman is minimalistic, almost like a product photography. White or bright background without any clutter and just the food in front of it. The colors are bright and the style is quite similar to the classic work of Wayne Thiebaud.
I have selected just a few favorites by Joël Penkman to show here but if you really want to see some great stuff you should check out her website here. There is also an Etsy shop if you think any of these are good enough to hang on the wall, and they all are.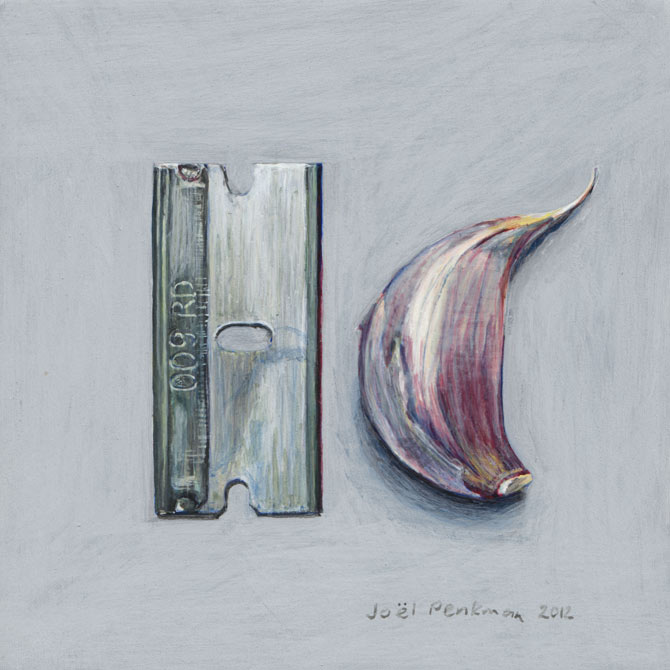 Goodfellas, just a garlic clove and a razorblade. Anyone who have seen the classic film Goodfellas can almost smell the sauce by now. If you haven't seen Goodfellas it is your duty to stop what you're doing a go see it right now. Go.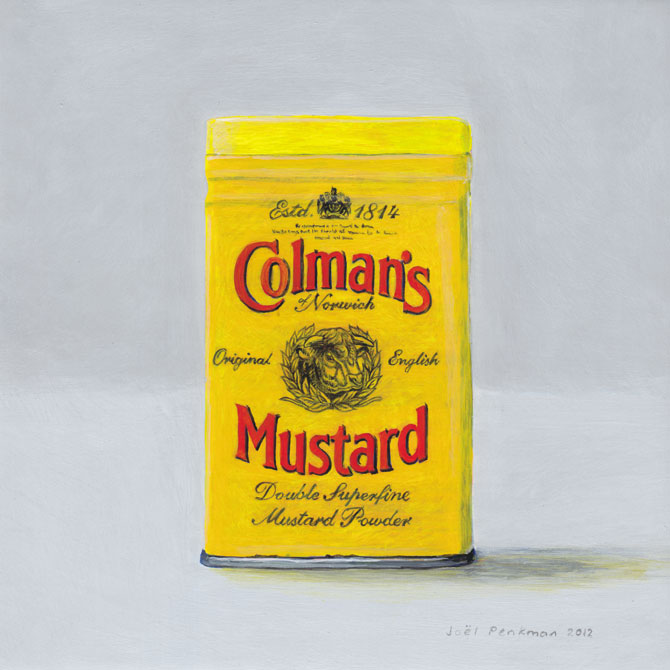 From the collection British Food, but you can get Colman's Mustard Powder all over Europe, I have a can sitting in my kitchen right now.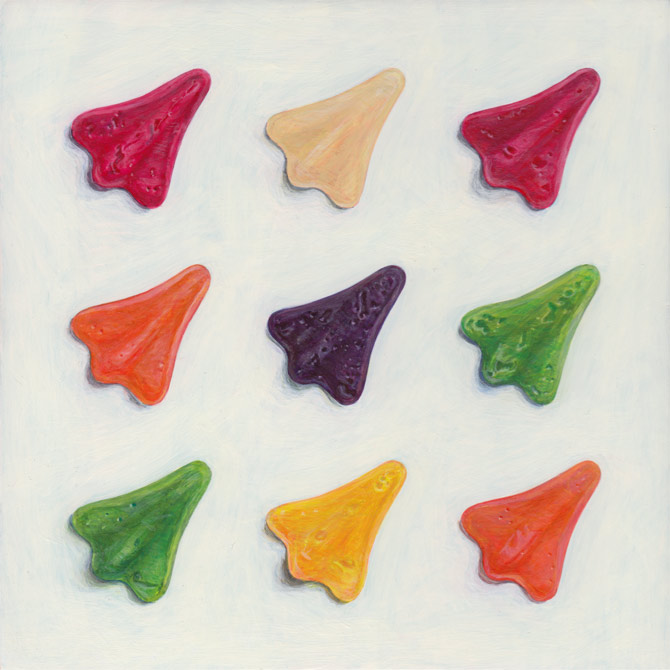 From Joël Penkman's collection of food from New Zealand.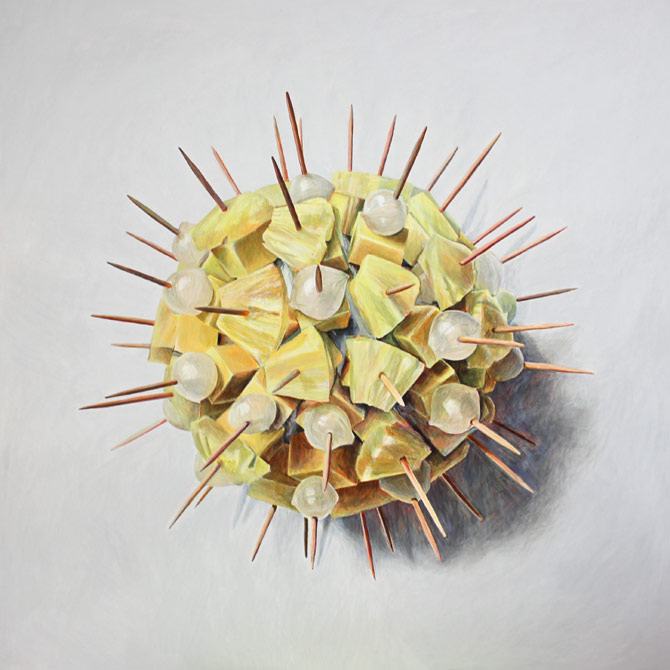 From the collection Party Food, nothing says party like pineapple and onions on toothpicks. Feels like something from a different time.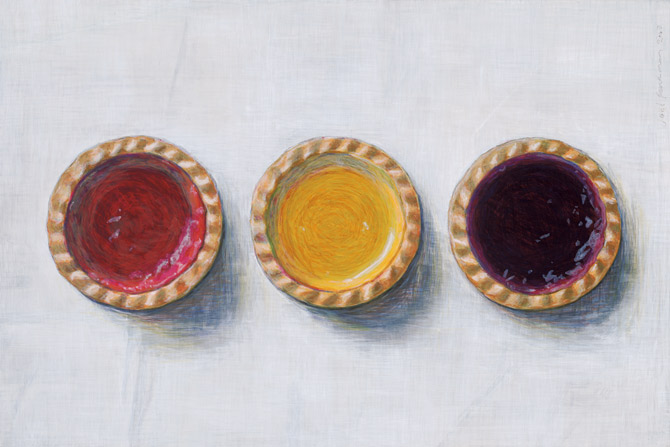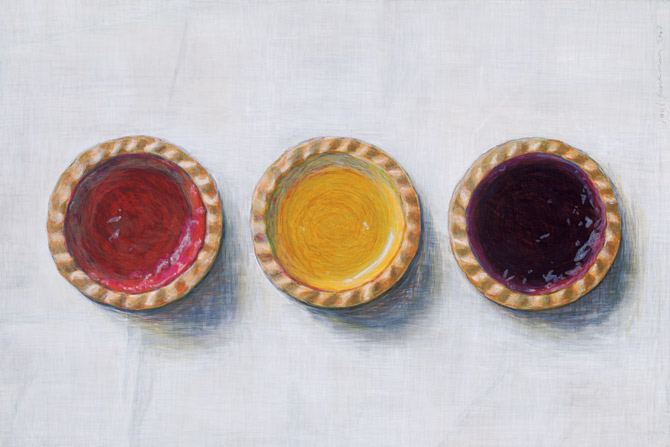 From the collection Cakes & Biscuits.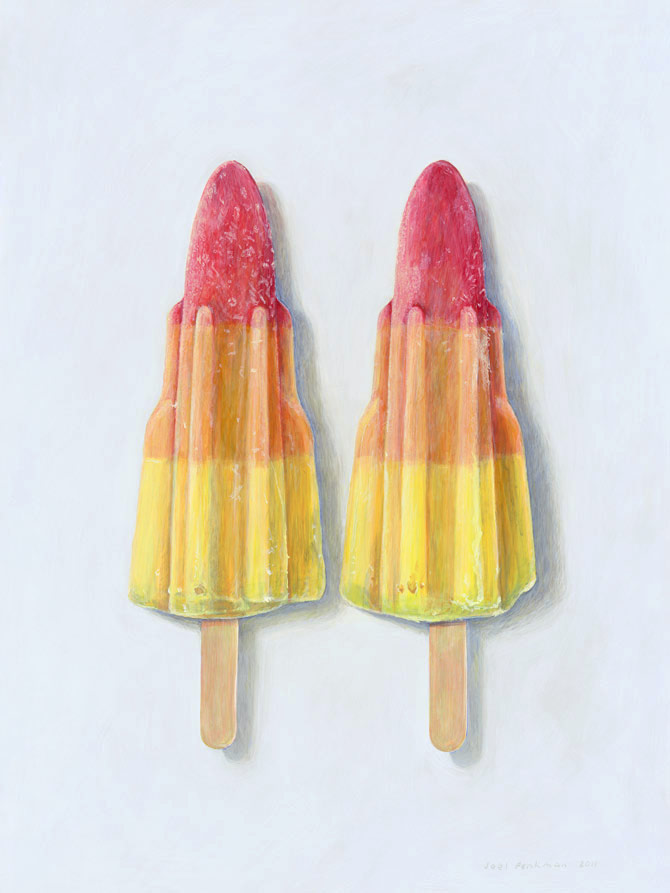 Popsicles from the collection Ice Cream, these are called Rocket Lolly Ices.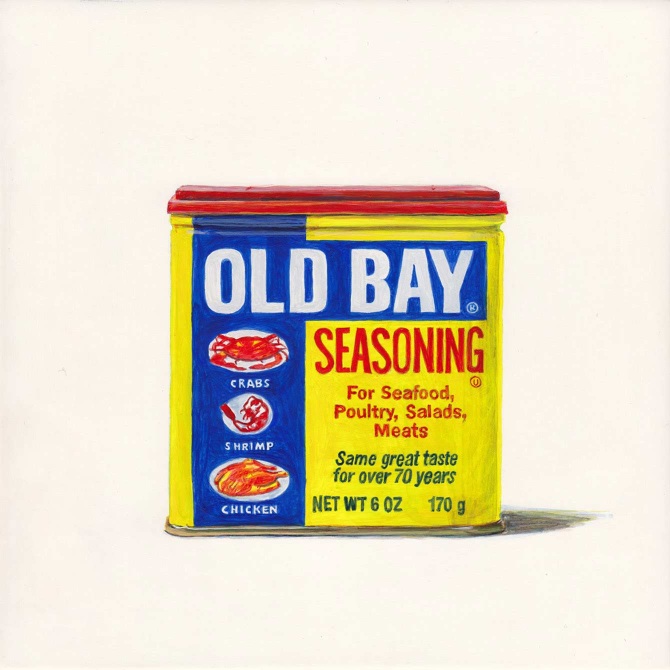 Old Bay Seasoning, this illustration is just one out of a huge collection made for the Phaidon book "The Taste of America" by Colman Andrews. I have the book myself and the illustrations is one of the best things with it.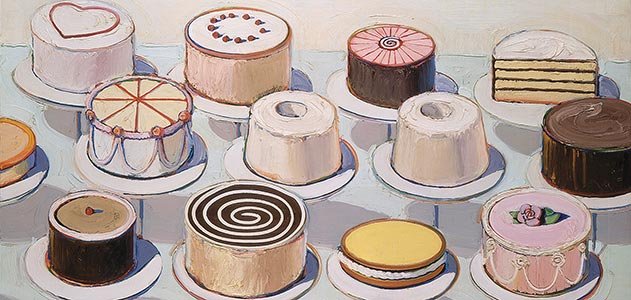 This one is by Wayne Thiebaud, he works with similar style and colors just like Joël Penkman. So if you're not familiar with his work you should check that out too.