Meet Johannes Cullberg of Swedens Food Retailer Paradiset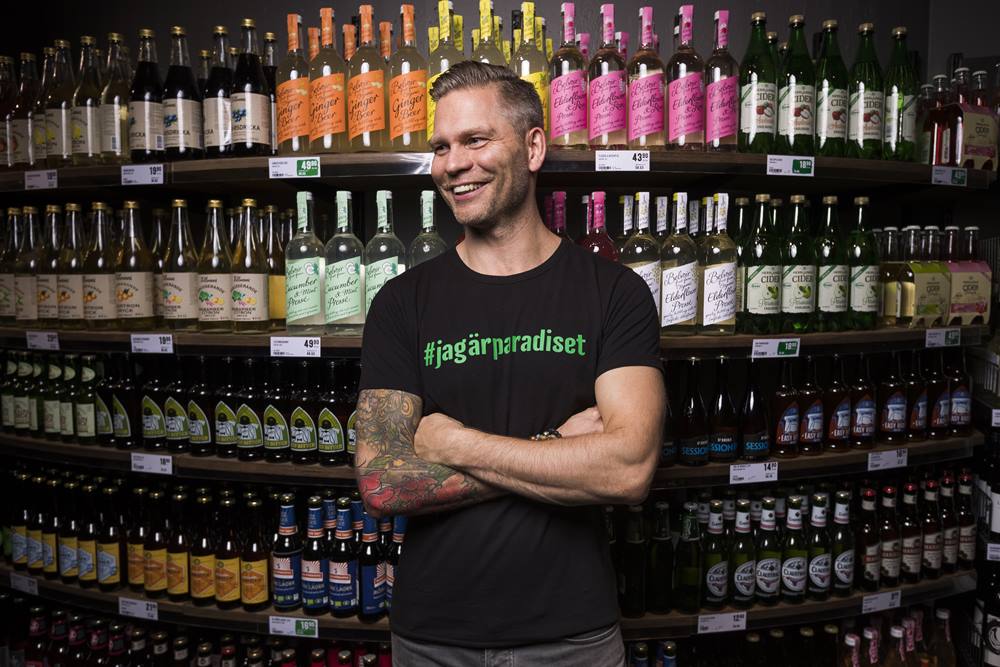 Johannes Cullberg is the founder and co-owner of Paradiset. We met to talk about crowdfunding, how to start a grocery chain and much more, keep reading.
Johannes Cullberg opened Paradiset, an independent grocery store in Stockholm 2015. He had the ambition to grow it to become a grocery chain and an online food business.
Three years later there are three stores in Stockholm and Paradiset just launched their online shop. At the same time, they are in the middle of their second round of crowdfunding and are growing to become a real contender on the Swedish market.
If you've never visited one of Paradiset's stores a simple description is that it's like a smaller, nicer Whole Foods. I'm sure everyone working at Paradiset is sick of that description, but it can't be helped. It was the first thing I thought of when I first walked in.
Paradiset means The Paradise in English, so this food chain comes with just a little more ambition than some of the others.
But what makes you want to start a grocery chain from scratch and is it even possible? Especially in a market like Sweden where there are one giant chain and two slightly smaller ones who more or less own the whole market. Let's find out.
Why did you start Paradiset?
In short, I was frustrated over my daily shopping at the big retailers. I come from a grocery and health background. I was working for Lidl in the early 2000's and helped build it in Norway, from a clean slate to 25 stores. I got tired of the retail industry and left with the feeling of never coming back. Instead, I started working with corporate health.
Then while grocery shopping myself in 2014 I felt that I just had enough of the same old stores. If no one else would start a new grocery chain I guess I would have to do it.
It's probably one of the most stupid things you can do. It demands huge investment, there are small margins and almost anything can go wrong.
But you still did it?
Yes, I'm always up for a challenge and I also thought that I could do it better than anyone else. So I jumped in, luckily I didn't realize at the time how hard it would be. If I had known then, there probably wouldn't be a Paradiset today.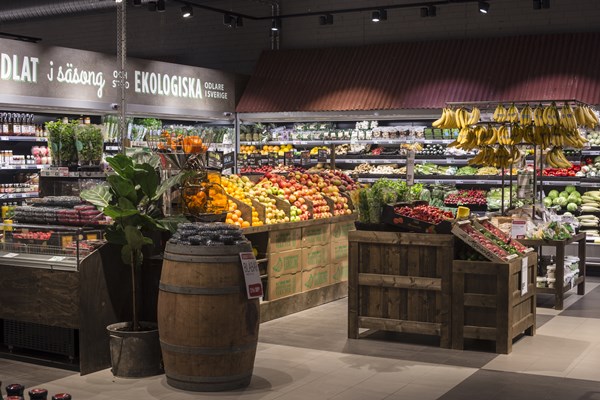 How long did it take from idea to the first opening?
The concept idea and process took about six months, during which time I decided to really go for it, a few months later we found the location for our first store. Once we signed the contract, it took about nine months until we opened in 2015.
An amazing journey but without a doubt the hardest thing I have ever done. Lots of sleepless night but at the same time totally worth it.
How is Paradiset owned?
I'm the largest owner and then we have a few investors that I picked out personally. I managed to get some of the most competent people in this business on board, which has been invaluable.
Have any of your competitors shown any interest in buying you up?
I would say that all the food retailers in Sweden have shown interest, but we have decided to do this on our own. For me, it's about credibility. So the big chains are watching us, but at the same time we are looking at other stores too of course.
We like to get ideas and inspiration from both retailers and restaurants around the world. I like the idea of the modern store adding more value and having more function than many do today.
Paradiset is already a bit of a mix between a grocery store and a restaurant, how is that?
Yes a little bit, but we have to remember that we are not restaurant owners; others are better at doing that. The biggest thing for us is the deli, which we run by ourselves.
The main reason for this is so that we can prevent any wastage, if we can use it and sell it before it goes bad we are saving both money and the environment.
At the same time, it's a great way to inspire our guests and pull everything together, inspiration, a social place and healthy food.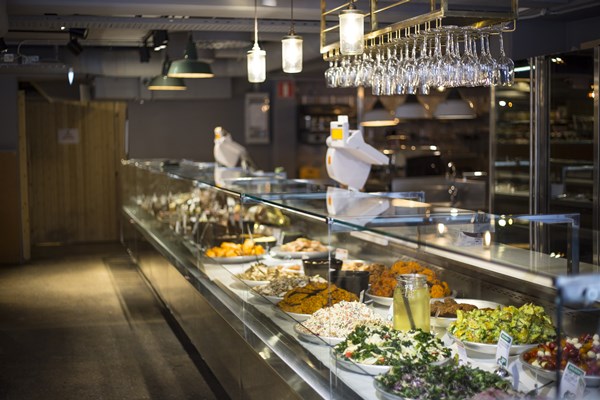 You have a big range of organic food but it's not all organic, what criteria do you use for setting the assortment?
The focus is that it should be natural real food. The range is about 65% organic, which is extremely high; I think Whole Foods in the US is about 30%. But we don't want to go much higher. We need to have a great assortment at really good prices and that's why we can't be 100% organic.
Why not?
We would be too expensive and the assortment would be too narrow. During parts of the season, we would have a really boring assortment, especially when it comes to fruit and vegetables.
We are not talking that much about organic anymore, for us now it's more about health and natural food. We work closely with lots of suppliers and do our best to always choose the best products.
That sounds like lots of work?
It is, we are constantly looking at this and trying to always offer the best range of natural food as possible. At the same time we have to keep competitive prices and a full assortment. You should always be able to find what you're looking for.
You're just launching your second round of crowdfunding where anyone can invest in Paradiset, why are you choosing this way of raising capital?
We had such a good experience the last time so we want to give it another go. Besides the funds we raised for growing we also got in touch with some great people along the way, which have been able to help us with ideas and new ways of thinking.
Who invests in Paradiset?
It's a mix; some invest larger sums and see it more as a regular investment. If you invest, you'll get a 20% discount in our stores for a full year so some invest for that reason.
That's good for both them and us. They save money and we get a higher rotation on our groceries, which help keep waste down.
The money you raise will partially fund your new e-trading which you started and to build more stores. With the current growth in e-commerce do you think it's the right way to build more stores to expand?
Online shopping will be the big thing, that was my idea from the start and that's what will bring the majority of growth. You have to start with a store to build a brand and then we could add the online business on top of that.
We will still open stores, but they will not look like the other ones. They will be smaller than our first one. That makes it easier to get good locations and makes us more flexible when we will be opening up in more places.
 Will that mean a smaller assortment as well?
 I think it's like this. If we open a new store in a new city, like Copenhagen or Gothenburg, for example, the first store will need to be a bigger one where it's an experience to shop. Once that is set I think we can add smaller more convenience-targeted stores.
 But the main focus for the future will be the e-commerce?
 Yes, we've just kicked it off on a small scale but it will grow it quickly. By the end of the summer we will be available across half of Sweden and we'll continue to grow from there.
 If you walk into Paradiset it's quite a different grocery store than most other in Sweden, and there have been examples of when the dominant retailers tried making new stores but those haven't really taken off, why do you think that is?
 I think it's always hard to succeed when your heart's not in it. The consumers can spot that, it doesn't feel real and the customers see it. That's at least what I think.
 Last question, what are you doing this summer?
 For the first time in a while we are not opening a new store this summer so I hope to be spending time with my family and friends, and working out like crazy.
 Sounds great, thank you, Johannes, and keep pushing! Read more about Paradiset below.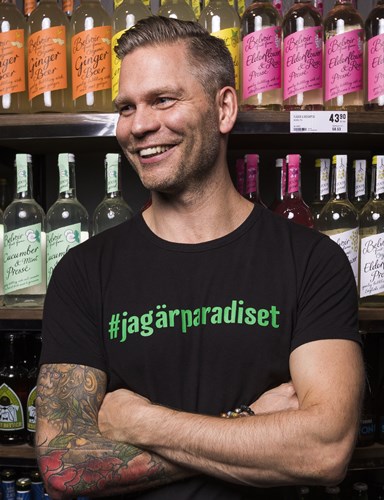 About Paradiset
Paradiset opened in 2015 in Stockholm, Sweden. Their first location opened on Södermalm, and there are now three locations with a fourth opening shortly.
The store is focused on natural and healthy food and has a large organic range, all without taking away everything good (don't worry, they have chocolate) and keeping prices at a reasonable level.
Right now Paradiset is offering all its customers to become partners in their second crowdfunding round and have just launched their online shop.
For more about Paradiset, store locations and the crowdfunding visit them online here.
About Interviews at Ateriet
 Since I love food I also love people working with food. That mainly shows in my Chef Q&A where you can meet some great chefs from all over the world. But being a Chef is not the only way to work with food so in the future there will be more interviews here at Ateriet, check the Ateriet Interviews link for more. If you know anyone who would be a good fit for an interview here at Ateriet send me an email or connect on social media.