Jola Honey Packaging Design Is Looking Great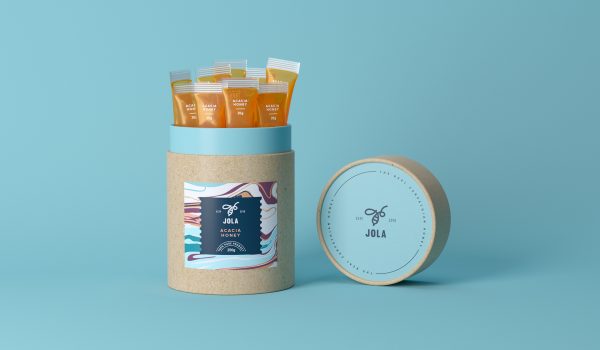 This Jola Honey Packaging stands out on its own. A full range of honey packaging designs that really stand out, let's take a closer look.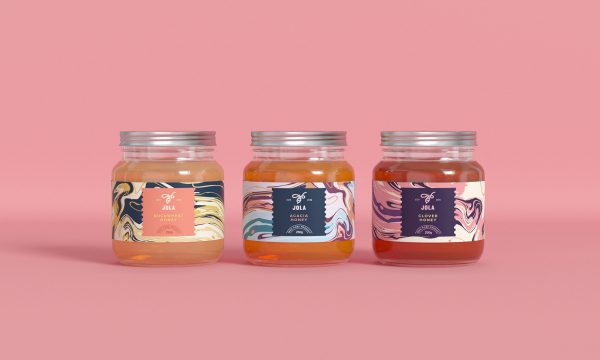 Let's start out with the standard Jola Honey jar. This looks like most honey packaging designs. A clear glass jar with a screw top lid, here in aluminum. But instead of just going with a hexagonal pattern or a bee like I complained about before they are making things more modern. A square in the middle of the label and beautiful and colorful patterns for the rest of it. This paint-inspired pattern is the base for the rest of the design for Jola Honey.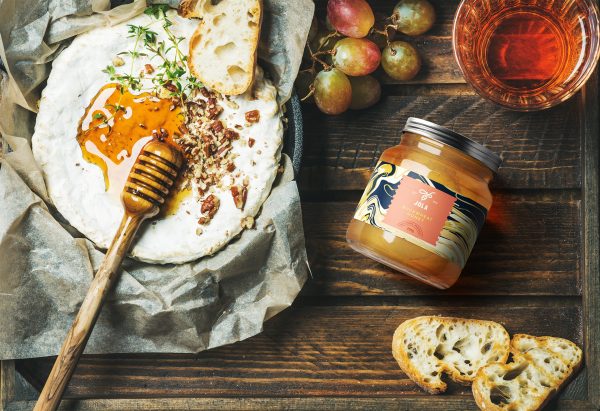 The label on the screw top lid is also looking great. The same colors as for the label pattern is used and the Jola Honey logo sits in the middle of the round label. It looks both elegant and playful at the same time.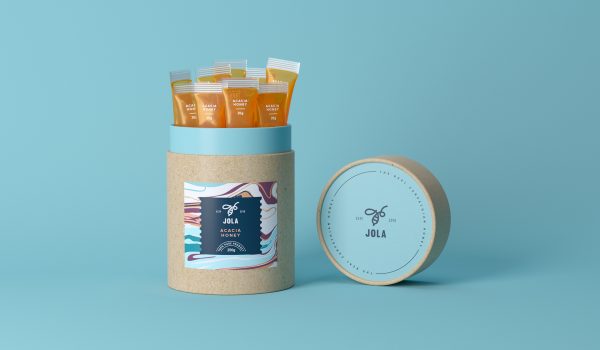 Jola doesn't just sell their honey in regular jars. Here is a snack sized version of honey. Small plastic tubes that are perfect when on the go or if you rarely use honey. The same design as for the jars is used but instead of glass, they are using this paper cylinder.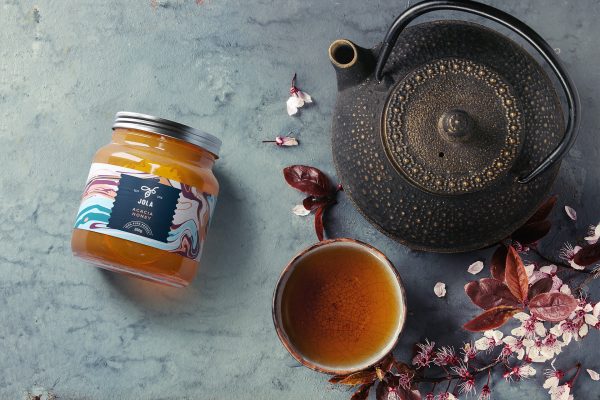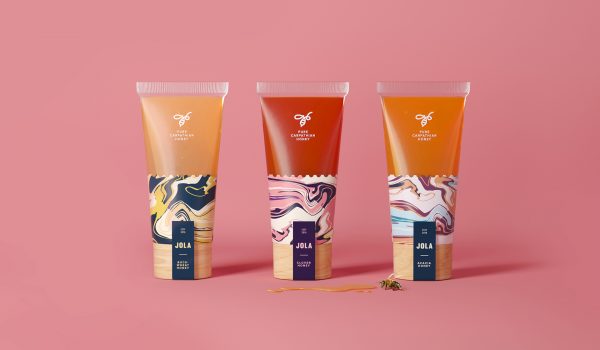 Jola Honey also comes in these bigger tubes. This is actually the best packaging in my opinion, especially for honey. Since the opening is on the bottom there will be minimal waste and there will always be honey ready to drop into your cup of tea.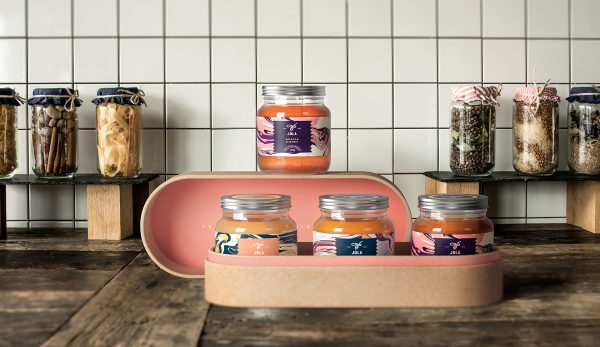 As a bonus, you can get the honey jars in this gift box kit. Three jars of different types of honey in this great looking packaging. Who knew honey could be the perfect going away gift? The design for Jola Honey is made by Tough Slate Design in Ukraine.