Chef Q&A with Jonathan Tam of Relæ, Copenhagen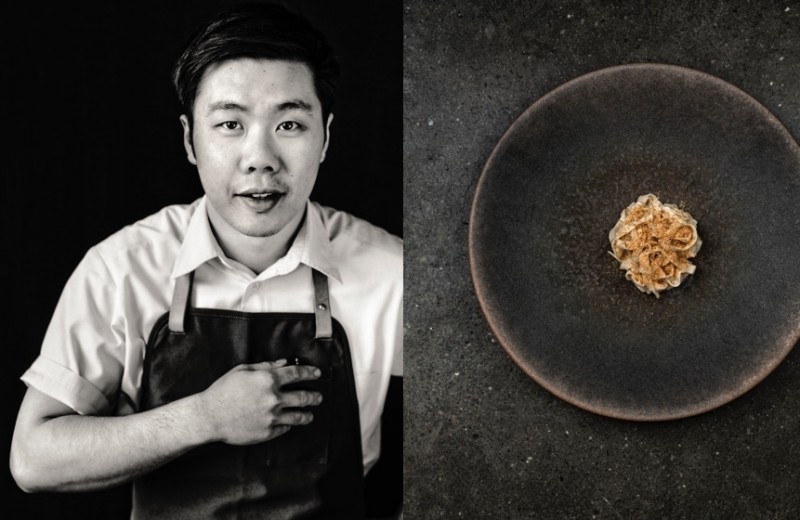 In this Chef Q&A we talk to Jonathan Tam of Relæ in Copenhagen as he has just taken over the kitchen from its founder Christian Puglisi. We talk about the creative process of food,  how a Canadian chef stayed in Copenhagen and how to spend a day off, keep reading.
When Christian Puglisi opened the doors to Relæ in Copenhagen in 2010 he already had Jonathan Tam beside him. Six years later Christian have now left the kitchen to focus on getting the newly started farm project of Relæ going. A natural way for Relæ to work even harder with their focus on sustainable food. The kitchen however will be run by 29 year old Canadian Chef Jonathan Tam. I've got the chance to ask Jonathan about how it feels to take over, how his creative process work and how a chef from Canada ended up working in Copenhagen.
First, congratulations on taking charge in the kitchen at Relæ, how long have this been coming?
Thank you! We've been taking a step back and looking at Relæ as a whole and planning the next chapter for the restaurant since the end of 2015.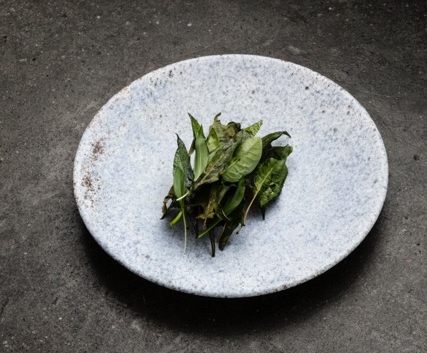 So do you think there will be any big differences in the food at Relæ in the future?
I've been fortunate to be part of Relæ since the very beginning, working alongside Christian to create the type of cooking that we do at Relæ. We now have a repertoire that our cuisine is based on but is also the way I cook personally. It will be a new perspective on the food while still holding true to the philosophy.
We are using this period to not only think of the food but to think of the experience for our guests. I've been given the challenge to alter our menu format. Not to just make a bigger menu built on individual dishes but to craft a meal that is cohesive, allowing the guest to truly understand what our philosophy is through an arrangement of textures, flavors and ideas. Challenging the way we cook and serve food to our guests.
How did you become a Chef?
Curiosity. It was my curiosity to experience different cuisines and cultures, that I believe lead me to become a chef. When I was younger my parents were only cooking Chinese and Vietnamese food at home. When I had the chance to experience other types of cuisine I was really excited to taste something new. The search of these moments turned into an interest in cooking.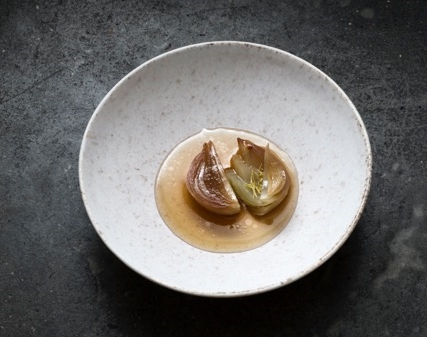 Before Relæ you worked at Noma for a few years and now you've been here for six years, did you ever plan to stay in Copenhagen for that long?
I started at Noma in 2007. My plan was to do a period at Noma and make my way to EL Bulli but the moment I stepped into the Noma kitchen I knew this was a special restaurant and did whatever I could to be part of the team. I've been in Copenhagen ever since.
You've worked here for most of your career, can you feel like you've sort of missed out on Canada?
I definitely miss Canada but as a cook I don't think I can be in a better place then Copenhagen. A city filled with world class restaurants, innovative chefs and amazing produce.
I try to visit Canada at least once a year. I was just cooking in Vancouver back in January with David Gunawan from Farmer's Apprentice. It was great to be in the city and get to check out the food scene there. I'm hoping to visit Toronto next to see friends and eat at some of the exciting restaurants there. I try to keep up to date with what's happening in Canada even though I'm all the way in Denmark.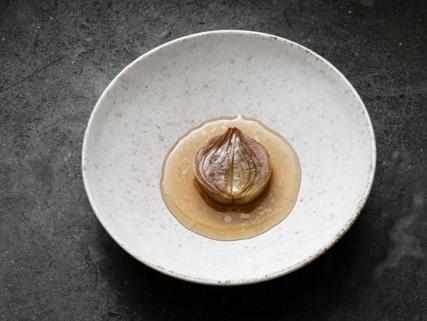 Is there anything when it comes to food that you miss that you can't get here?
Ethnic food in general. Being from Canada, where it's such a diverse mix of cultures. It was easy to taste different types of cuisine. Shop for specific regional ingredients at specialty stores. It's a bit limited here but it is getting better!
What is your process when creating new dishes?
Our food is very ingredient driven. So first priority is to feature the produce that is in season. We are constantly in contact with our farmers to hear what is ready soon. That way, once we get the produce in our hands we already have a couple ideas to test and just try to get it on the menu as fast as possible. Some ingredients have a really short season in Denmark so it'd be a shame to miss out on our chance cause we will have to wait a whole year until we can use it again.
But as of right now we are actually getting the first vegetables from our own farm that is just 30 minutes outside of the city. Its the beginning phase, but having this direct connection with the produce is going to change our creative process. Our goal is to work creatively in the fields, have a closer connection to our own produce from seed to harvest, which will lead to new ideas in the kitchen.
Once a dish makes its way on to the menu it still continues to evolve. It's the daily execution that let's us learn more about the dish which leads to slight changes each time until we feel it is complete. We also have to make adjustments to keep up with the produce as it changes through the season.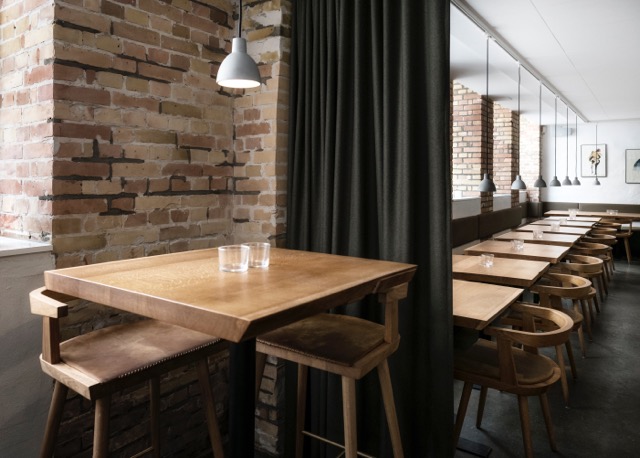 Do you have any favorite ingredients that you always come back to?
Spruce shoots for flavoring and Celtuce is my favorite vegetable to cook with. I like to use Spruce fresh when it is in season, we also preserve them to add acidity in different ways in winter. I probably like Celtuce because we only get a limited quantity each year. We are only getting a hundred pieces of it this year so I have to make the best out of it.
Both Noma and Relæ use mainly local ingredients, do you sometimes miss using all those other ingredients?
I wouldn't say I miss it, I see it more as a challenge to try to use what we can find locally to create flavors of more exotic ingredients. Like the spruce tips, when they are harvested very young they have similar acidity to lime or we would salt mushrooms and press them to get a juice that is salty and full of umami like shoyu.
Where do you like to travel for culinary inspiration?
I've been fortunate to get to visit many places thanks to cooking. Just getting to visit a new place is inspiring and I always try to be observant to catch new experiences that leads to new ideas. It's too soon to pick one! There are so many places to see and experience.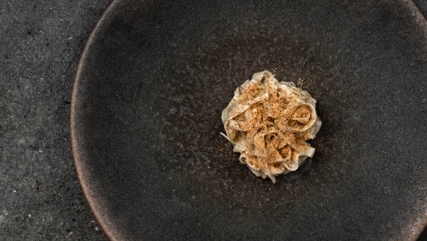 How do you spend a day out of the kitchen?
Outside the kitchen, in order to take a break from cooking I spend my time working on A-PLY Projects. This is formed with my girlfriend Sarah Frilund. She is an architect and me being a chef is two different worlds but we reflect on our own industries and find ways to merge gastronomy and design.
This has lead to numerous projects like manufacturing workwear, graphic design, restaurant/kitchen design and pop-up events to name a few. It has been a great way to learn new things and meet other creative people. (read more on A-PLY Projects here.)
Do you have a guilty pleasure in food, and if so what is it?
I really like fried chicken. Both eating it and making it! I've been working on my recipe for years and still finding tricks to make it better.
Who do you think we should interview here at Ateriet?
Kristian Baumann, we worked together when Relæ opened, he is the head chef of Noma's upcoming sister restaurant 108. He recently ran a 4 month pop-up at Noma, while the Noma team was cooking in Australia and absolutely killed it! The whole city is excited for the opening of the restaurant this summer.
Thank you for your time Jonathan Tam and good luck at Relæ in the future.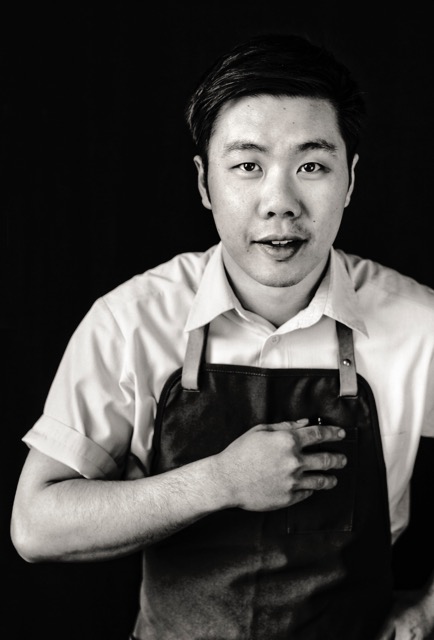 Name: Jonathan Tam
Age: 29
Birth city: Edmonton, AB
Current city: Copenhagen, DK
Education: Culinary Arts at N.A.I.T.
Favourite quote: Some people want it to happen, some wish it would happen, others make it happen.
-Michael Jordan
To keep up with Jonathan Tam you should follow him on Instagram and Twitter. For his A-PLY Projects you'll find their website here and on Instagram here. Read more about Relæ below.
About Relæ
Relæ was opened in Nørrebro, Copenhagen in 2010 by former Noma sous-chef Christian Puglisi and front of house head Kim Rossen. Relæ serves vegetable-driven simple dishes with only a few elements, this does not mean that the food is not innovative, delicious or exciting. Sustainability has always been a big part of Relæ. They have taken this further than many other restaurants and even published a sustainability report and been awarded The Sustainable Restaurant Award 2016 from The World's 50 Best Restaurants, a list where they hold spot number 40. Relæ also holds one Michelin star.
Since Relæ opened they have been joined by the slightly more relaxed restaurant Manfreds located just across the street from Relæ and the pizza place Bæst and bakery Mirabelle, both a short walk from Relæ in Nørrebro, Copenhagen. For opening hours and reservations visit Relæ online.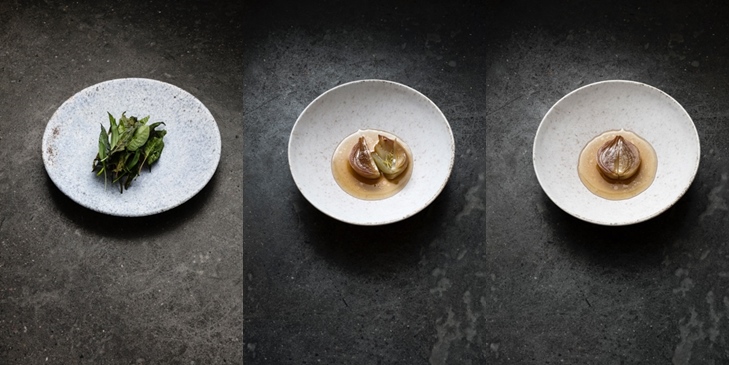 About Ateriet's Chef Q&A
Chef Q&A at Ateriet is my way of giving great chefs the respect they deserve. I interview chefs from all over the world with the stuff I want to know. If you know a chef I should interview or have any other suggestions don't be afraid to let me know, just leave a comment or send an email. You can read my other Chef Q&A's here or explore all these great chefs and restaurants in my Chef Q&A Map, you'll find it here.