Juice Without Fuss – Squeeze the fruit with Philips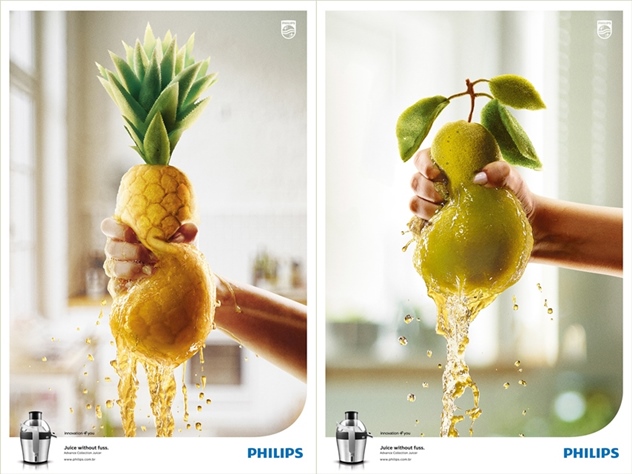 Juice Without Fuss is the tagline for these cool print ads for Philips Juicer, wouldn't you want to squeeze a pineapple like this?
Juice without fuss, that is the tagline for these two ads made for Philips and their juicer. One is of a pineapple getting squeezed by only the force or a hand and the other is the same idea but then a giant pear gets its juiced squeezed out.

Both images is of course made using computers but I like the idea and the images does look kind of cool. But if I had to choose I would have had them made a bit more realistic. It looks too much like a sponge from a bathroom to make me want to squeeze juice if you know what I mean.
Still great work by Silvio Medeiros who have made the design.