Jungle Brewery Beer Packaging Is Made Using Explosives, And I Love It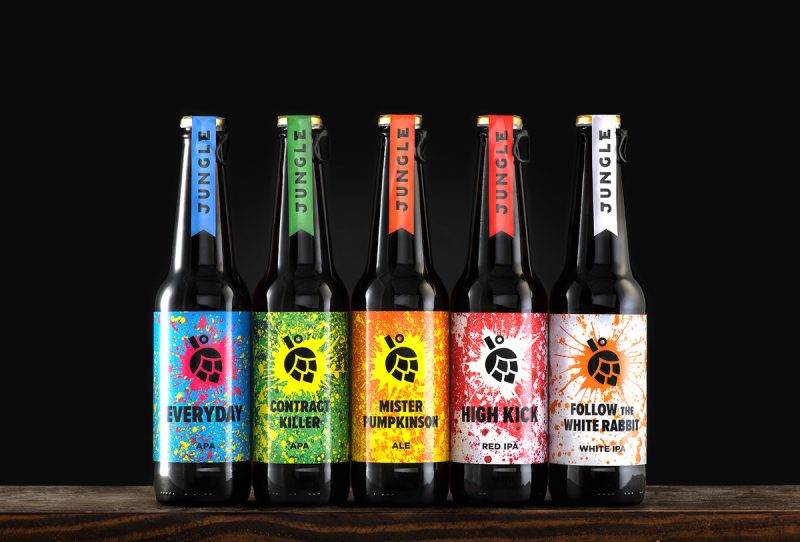 Jungle Brewery Beer Packaging is designed by blowing up colors, literally. Check it out this creative and explosive beer packaging design.
The Jungle Brewery beer packaging is made using real explosives. Not the biggest type of explosives ever but they do the job. Let's check out this fun craft brewery packaging design.
The Explosive Labels
How do you make beer labels using explosives? Well Jungle Brewery set up a small can of paint, dipped a firecracker into it and let it blow up. The result is paint that got splashed all over white paper. Then use those patterns as a background for your beer.
I think this is a really fun way of creating something new and using a fun way to do it. At the end of this post there is a full Youtube video on how the labels were designed. But before that let's take a closer look at the design.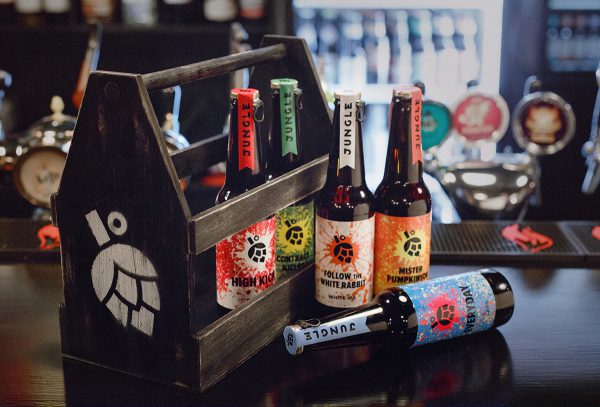 The Jungle Brewery Beer Packaging Design
The beer comes in brown beer bottles with a tear-off bottle cap. Each beer has a base color and another complementary color. The explosive pattern is used for the big front label on each beer. The color combinations work great together and when you see the beers side by side you do instantly see that this is a beer from Jungle Brewery.
I especially like the vertical label on the bottle neck. That one is without the explosive pattern and make the design look a little bit cleaner than it actually is.
The logo is a combination of hops and a hand grenade, combining both the beer ingredient and it's explosive flavor. Great work.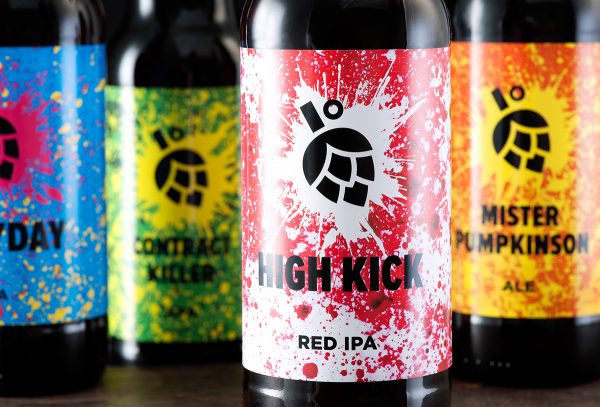 The Beer Names
A little bonus for the beers is the fun names. Instead of just naming them what they are like IPA or Weissbier they have come up with some more creative names like Follow the white rabbit, everyday and Mr Pumpkinson. Love a bit of fun put into this explosive design.
You can see the project in full here.