Nobody Wants a KellyBaked Ham, says Honeybaked Ham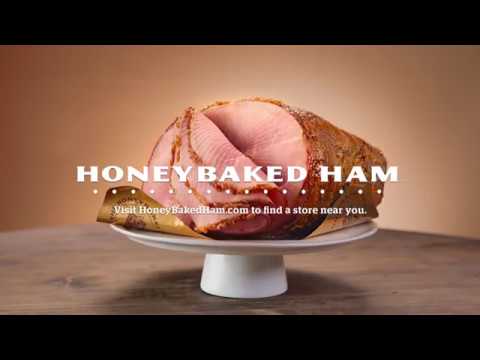 Honeybaked Ham has come out with a new ad where we are told that nobody wants a KellyBaked Ham, I think they are right about that.
KellyBaked Ham? What is that? According to this new ad from Honeybaked Ham, it is a ham made by Kelly, the star of this new ad.
Instead of going the lazy way and getting a pre-made ham from, shall we say Honeybaked Ham? She decides to make her own ham from scratch. Turns out that it's not as easy as you might think.
Especially when there are a million other things to get done and you've got a dog sneaking around and getting ready to eat some ham. That's also the only one in this ad who seems to want some KellyBaked Ham because by the end of the ad it turns out that not even Kelly wants a KellyBaked Ham, and who can blame her.
There is much to like about this short ad. It is perfect in season of course. But it's done with just the right sense of humor. It offers a solution and it doesn't blame you for wanting to get something that is done.
Because that can be a good thing to remember during Christmas. You don't have to make everything yourself, you don't have to do anything. Just the things you want to with the people you care about. Try to remember that this season.