Ketchup Bottle Designs that will make love you ketchup even more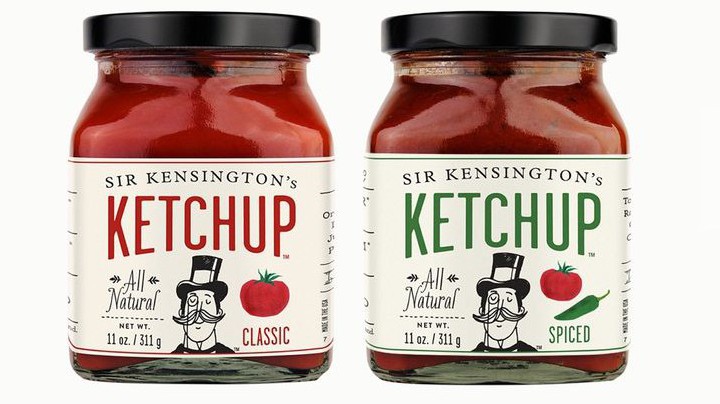 Most of us have at least one bottle of Heinz ketchup in the fridge, nothing wrong with that but the times they are a changing because new artisan and upstart ketchup brands are coming out every day. We have put together a collection of a few ketchup bottle designs that will make you love ketchup even more.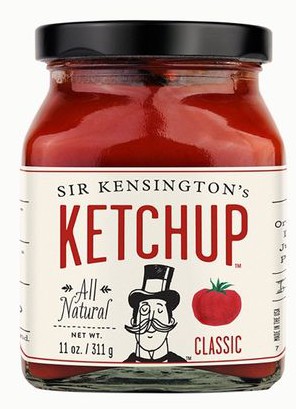 Lets start out strong with the Sir Kensington's Ketchup. It is all natural and besides ketchup, they also make other yummy condiments like mayonnaise. Sir Kensington's hosted an exhibition in New York a few years ago about fries. You can read more about that event here.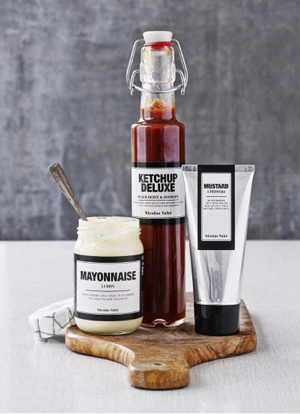 Very stylish condiments here, cool looking mustard in a tube (read an article about food in tubes here). Mayonnaise in a classic jar and the ketchup in a tall glass bottle. (source)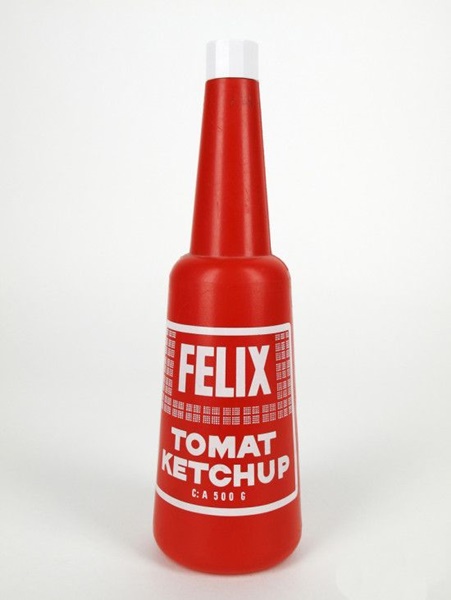 Vintage ketchup bottle from Sweden, love the retro look. (source)
Bloody Mary Ketchup from Williams-Sonoma. Let's repeat that, Bloody Mary Ketchup. Oh yeah, the bottle looks cool too. (source)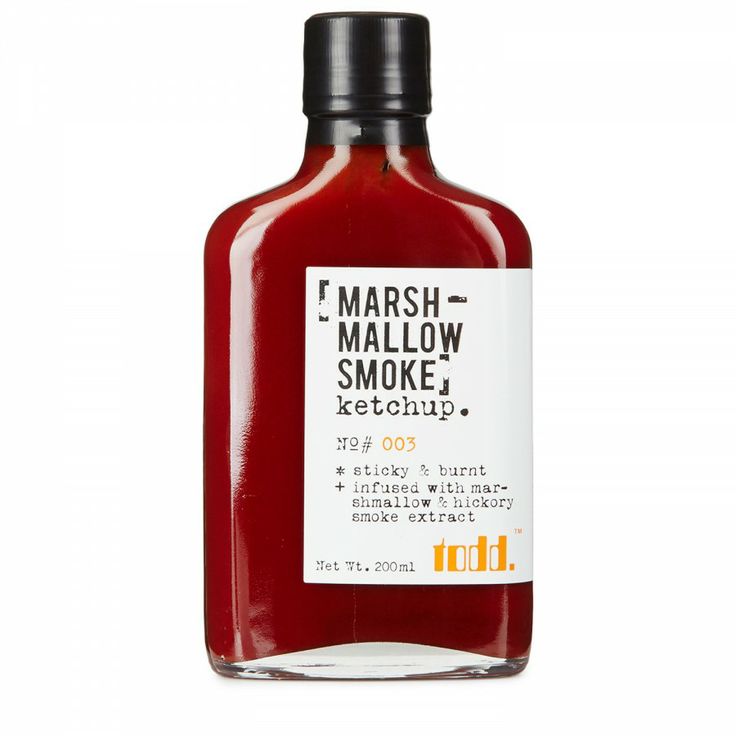 This looks more like a bottle of bourbon than ketchup. We love it and the flavor sounds interesting. Marshmallow smoke ketchup. (source)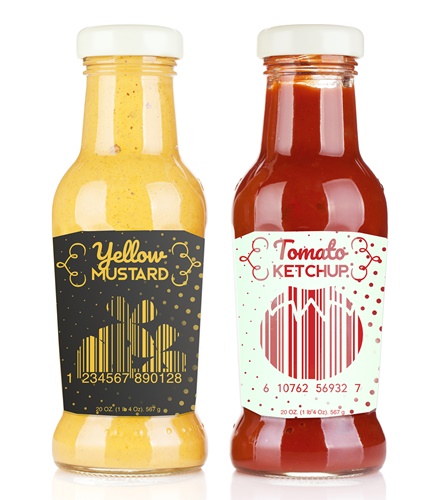 Fun label design for this set of ketchup and mustard. Not sure that having the barcode like that on the label is actually functional but hey, it looks cool. (source)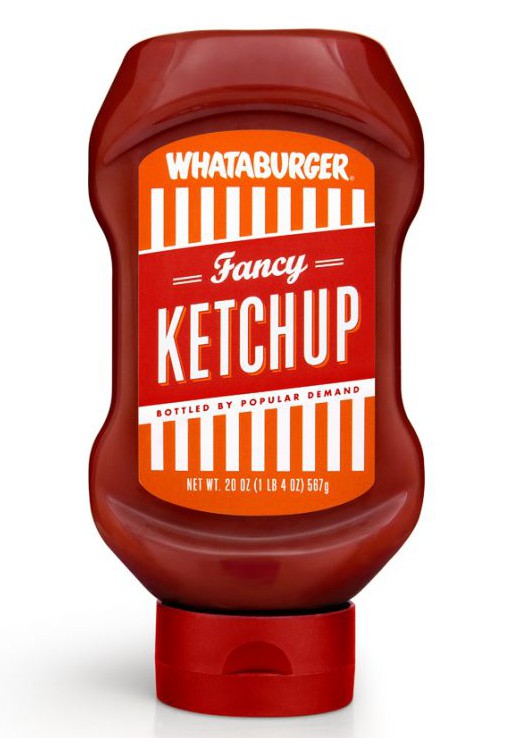 Whataburger came up with this cool design. Looks a lot like a classic upside down bottle of ketchup but thanks to the great label it looks fresh. (source)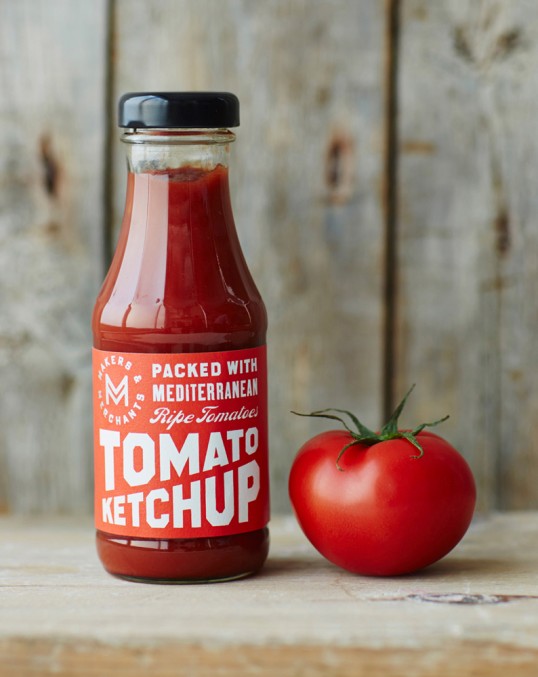 Makers & Merchants have really stepped up with their ketchup packaging design. Makers & Merchants have made some other great packaging design that you should check out if you like this bottle. (source)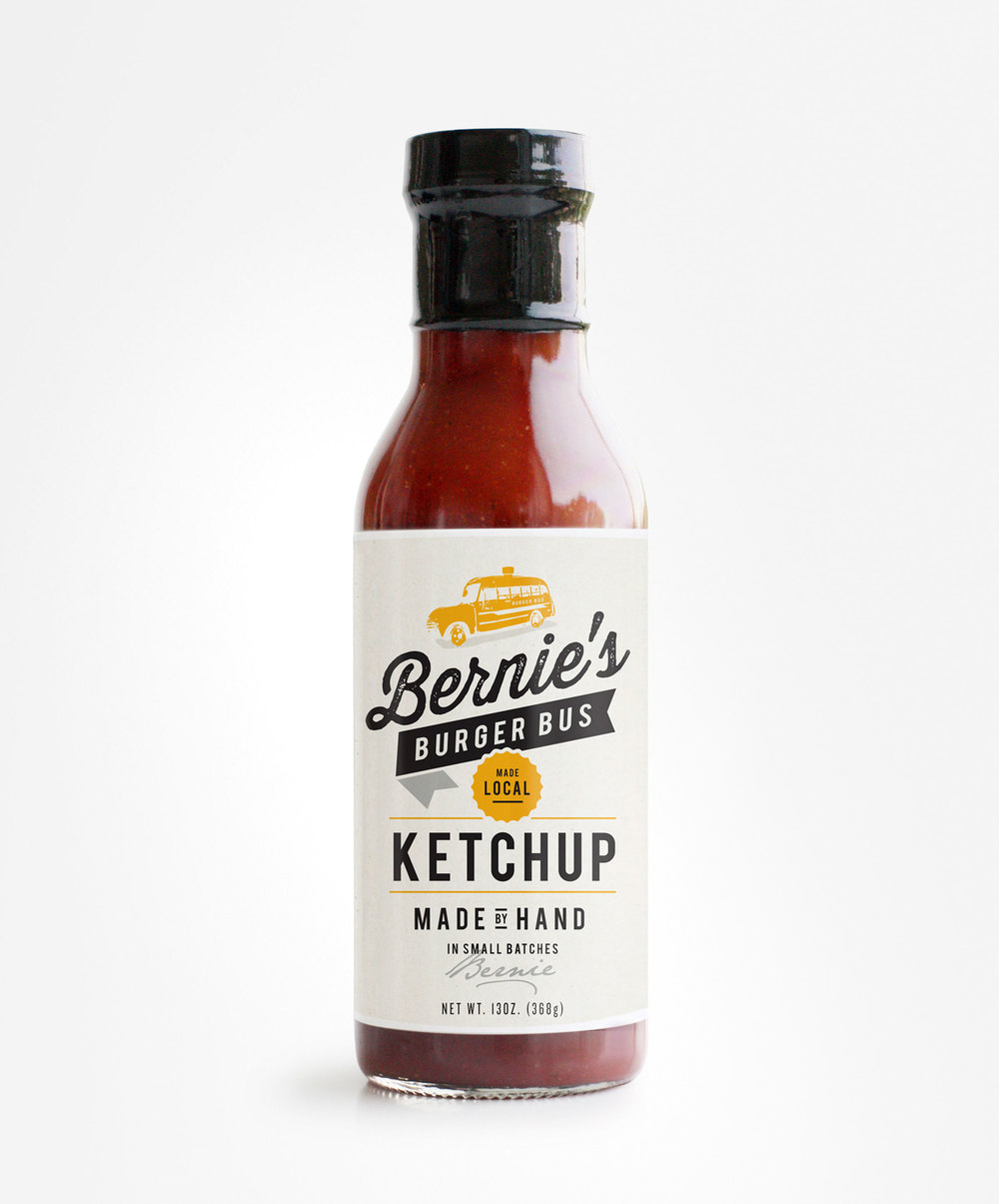 Bernie's Burger Bus is a popular food truck in Houston that has started packaging their ketchup. Great design on the bottle and label. (source)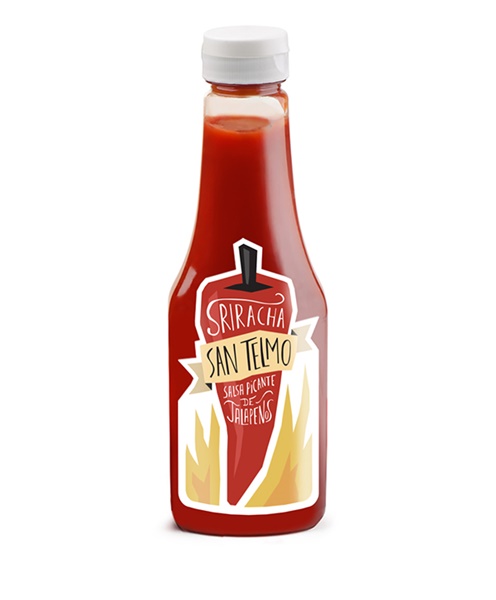 Sriracha, but it looks like ketchup so I'm putting this on the list anyway. Love this label design. (source)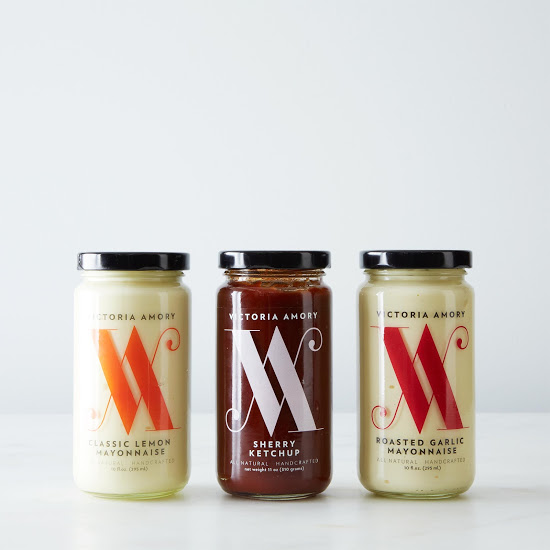 These jars for Victoria Amory ketchup and flavored mayonnaise are looking very stylish. We especially like the logo. (source)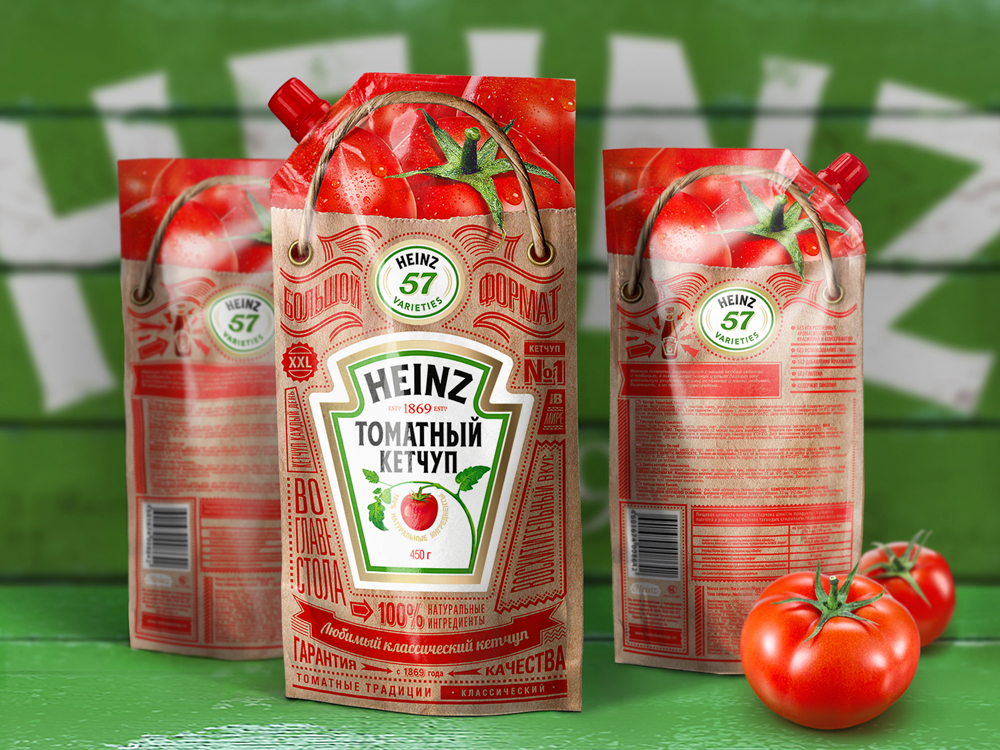 No matter what happens it seems like you can't get away from Heinz when you talking about ketchup. This design for Russian Heinz Ketchup went away from the bottle and instead went for the bag. (source)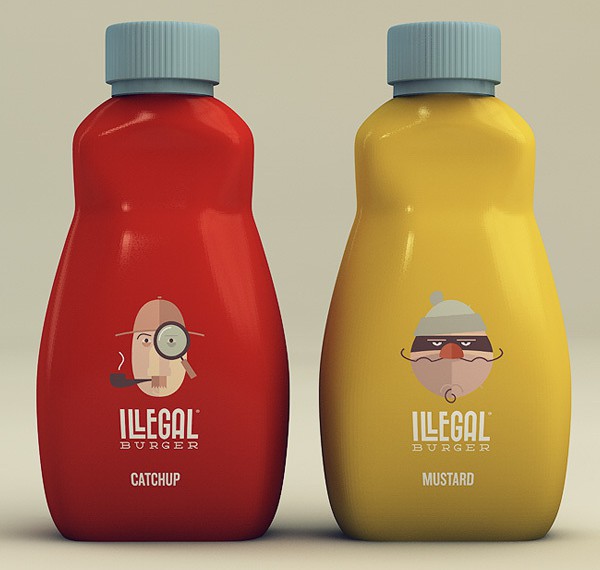 Let's go out in style, these ketchup and mustard packaging designs for Illegal Burger is beyond words. I want these now! (source)