Watch Kevin Hart Kickstart Himself with Mountain Dew Kickstart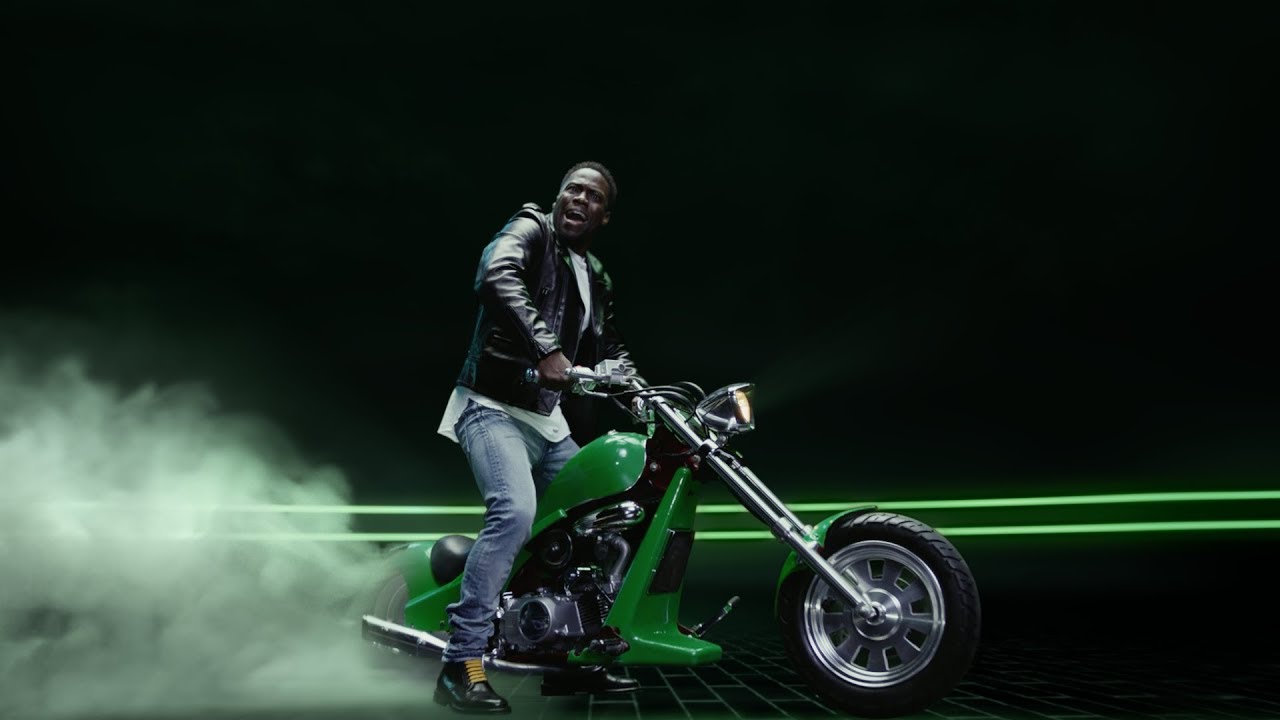 Kevin Hart is always fun to watch, these new short ads for MTN Dew Kickstart are no exception. So watch Kevin Hart Kickstart himself with some Mountain Dew.
Kevin Hart Kickstart himself with Mountain Dew Kickstart. What that doesn't tell you is that while that happens we get to see what's going on inside the head of Kevin Hart as he does his kickstarting before a show.
The three spots for MTN DEW KICKSTART with Kevin Hart are all short, 15 seconds each all made with the same idea. We'll get to see Kevin do something weird, like a slap on the butt with a friend before a one on one game. Starting up a chopper and getting geared up like crazy or my favorite one. Getting pumped wrestling style. You'll find all three spots in this post.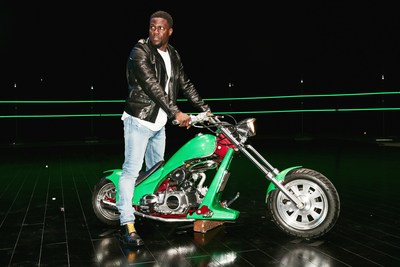 Here's what Kevin Hart says about the collaboration and the ads:
"People always wonder what goes on in my head and I don't blame them. There's a whole lot going on in there folks, and now you finally get to see what pumps me up — spoiler, it's me," said Kevin. "What's great about this MTN DEW KICKSTART partnership is that we get to have fun with it. Between bringing a fan courtside at a NBA Playoff game to filming these commercials, I'm proud of the work we're doing and hope the fans will enjoy it, too."
For more great food ads make sure to check out more here.
About The Collaboration
The commercials are part of the year-long partnership between Kevin and MTN DEW KICKSTART that includes a 360-degree marketing campaign (TV, digital, social and experiential) and integration with Kevin's Irresponsible Tour.  
"These commercials perfectly capture the energy Kevin Hart is known for, while depicting the refreshing boost fans can expect from MTN DEW KICKSTART," said Chauncey Hamlett, senior director of marketing, Mountain Dew. "You drink a MTN DEW KICKSTART and it's as if there is a little Kevin Hart inside your head pumping you up, fueling your work ethic in pursuit of whatever it is you're chasing. We love the parallels between Kevin's mentality and our brand, and the collaboration on real-time opportunities and larger campaigns like this have been second to none."
About MTN DEW KICKSTART
MTN DEW KICKSTART gives DEW Nation a refreshing boost with 11 available flavors (ranging from five to 80 calories per 16 oz. can), including MTN DEW KICKSTART Original DEW and MTN DEW KICKSTART Ultra Original DEW, which launched earlier this year. Both feature the bold taste of the original flavor of MTN DEW with five percent juice, Vitamins B and C, and a kick of caffeine.  
DEW Nation can watch the three commercials on MTN DEW social channels, and visit MountainDew.com/Kickstart for product information on the full flavor lineup.
About Mountain Dew
MOUNTAIN DEW®, a product of PepsiCo North America Beverages, is the No. 1 flavored carbonated soft drink in the U.S. With its one-of-a-kind citrus taste, MOUNTAIN DEW exhilarates and quenches with every sip. In addition to the original MOUNTAIN DEW and DIET MOUNTAIN DEW®, the permanent DEW® product line includes MTN DEW ICE™, MTN DEW® KICKSTART™, MOUNTAIN DEW CODE RED®, MOUNTAIN DEW PITCH BLACK®, MOUNTAIN DEW VOLTAGE®, MOUNTAIN DEW WHITE OUT® and MTN DEW® Label Series. For more information, check out www.mountaindew.com, www.facebook.com/mountaindew or follow on Twitter @mountaindew.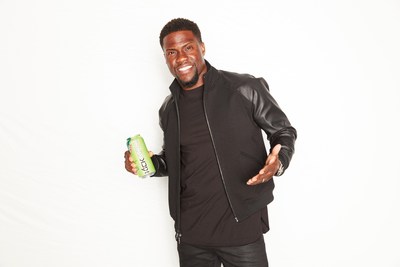 About Kevin Hart
Kevin Hart is currently touring the U.S. on the widely successful and massively hysterical "The Kevin Hart Irresponsible Tour."  Kevin will cover the globe hitting over 115 cities across the U.S., Canada, Europe, Australia and Asia.
Hart's last multi-city domestic and international WHAT NOW comedy tour sold out large venues all over the world, including being the first comedian to sell out an NFL stadium, selling over 50,000 tickets in one show at Lincoln Financial Field.
Internationally, he sold out over a dozen arenas in the European market, selling over 150,000 tickets, and sold out arenas across Australia, selling 100,000 tickets.