KFC Zinger Ads make animals take the heat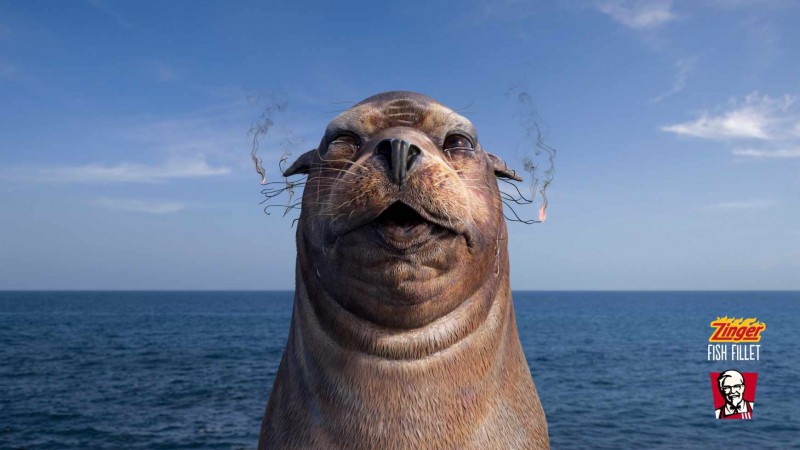 Check out these fun ads for the KFC Zinger, it makes animals that are used to the cold take the heat of the KFC Zinger Burger.
KFC Zinger is a hot chicken burger from KFC, or Kentucky Fried Chicken if you were wondering what KFC was. The idea for these ads is not new but I think they are quite charming and made in a fun way. There are three ads in the collection which features three different animals take have to take the heat of a Zinger Burger.
We've got the penguin with tears running from his eyes, the pelican that got smoke coming out of his beak and the sea lion (I think) that got some actual fire going on.
The ads are made by Ogilvy Australia, for more great and fun food ads make sure to browse through our full collection.