Kinder Surprise Taste Test at Ateriet – Let's Eat This Classic Egg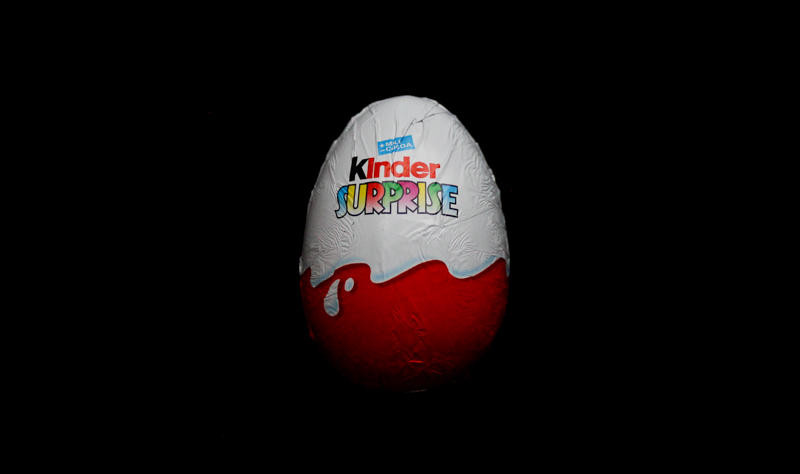 A true classic for all kids. Let's see how I feel about a Kinder Surprise as an adult. It's the Kinder Surprise Taste Test at Ateriet.
So it's time to eat a Kinder Surprise Taste Test or Kinder Egg as they are also known. I haven't eaten one of these for a long time but I do remember them being awesome as a child. Chocolate, surprise and a toy all in one. No wonder the Kinder Surprise is a hit for both children and parents in most parts of the world. I'll get back to why it's not a hit worldwide a little bit later.
But before I start eating let's take a quick walk through the history of the Kinder Surprise.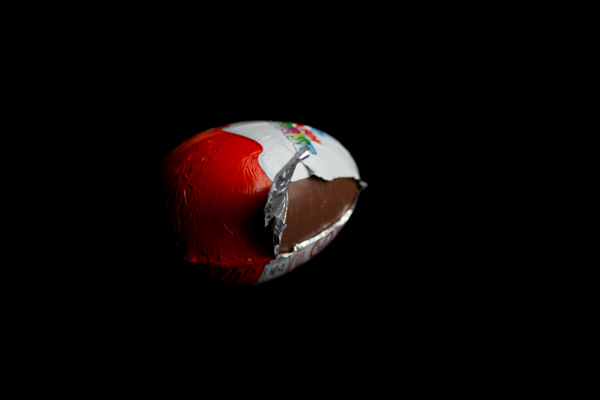 What is Kinder Surprise
Kinder Surprise or the Kinder Egg as it is also known is a chocolate egg containing a toy which often requires assembly marketed by the Italian candy maker Ferrero. Each egg contains of a thin foil wrapper, a chocolate egg shell made of both white and milk chocolate, a yellow plastic container within the chocolate and in the yellow container there is a small toy. The toy often require assembly but not always, and I do remember the disappointment when the toy was already put together as a child.
The brand name Kinder comes from the German word for children and when it was first launched in 1974 in Italy it was called Kinder Sorpresa.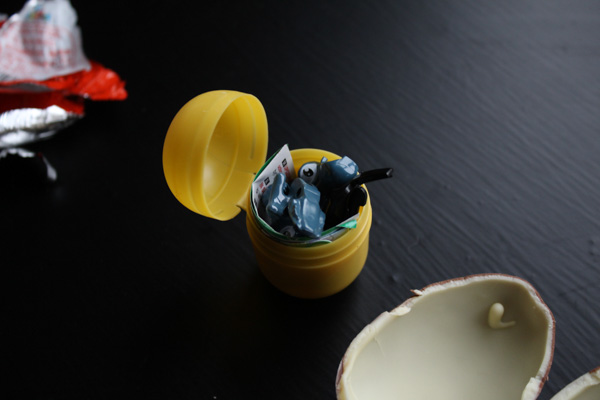 The toy inside the eggs have also become a popular collector's item for adults. Much in the same way as Pez and McDonald's toys are collected. The hard part about collecting Kinder Surprise toys is that there have been a number of different manufacturers of the toys through the years. This and the fact that most toys are not marked with anything so once it's out of the egg it's hard to know if it came from a Kinder Surprise at all.
If that's not hard enough there has also been a number or limited editions and new productions of the most classic toys in recent years.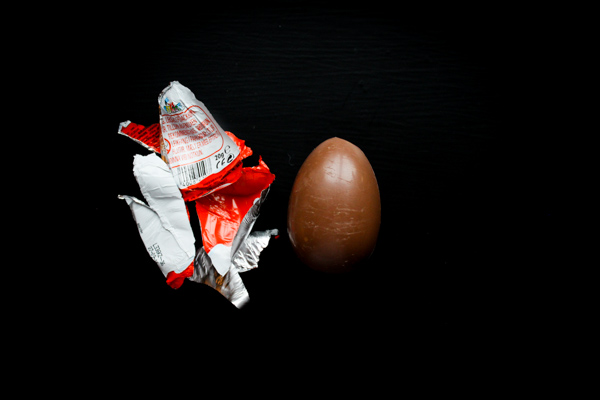 Why Kinder Surprise is not sold everywhere
The Kinder Surprise often contain small parts and could be a danger for small children. For this reason they are banned in the US. The packaging comes with a warning that the egg should not be given to children under three years and that parental supervision is recommended.
There have also been accidents in Europe and there have been discussions about banning the product in Europe as well.
On the other hand if we were to ban everything a small child could swallow we would have very few toys at all. Now let's eat the egg.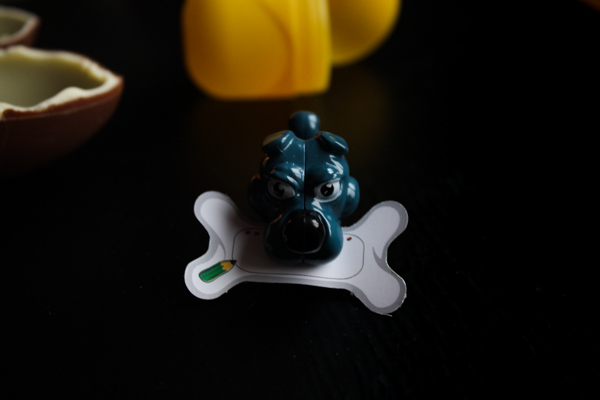 Kinder Chocolate Taste
There's only 20 grams of chocolate in one egg and that's enough. The mix of white and milk chocolate is incredibly sweet. But thanks to the thin chocolate it melts on the tongue in seconds and it's really delicious. Turn down the sweetness just a little bit and it would be perfect.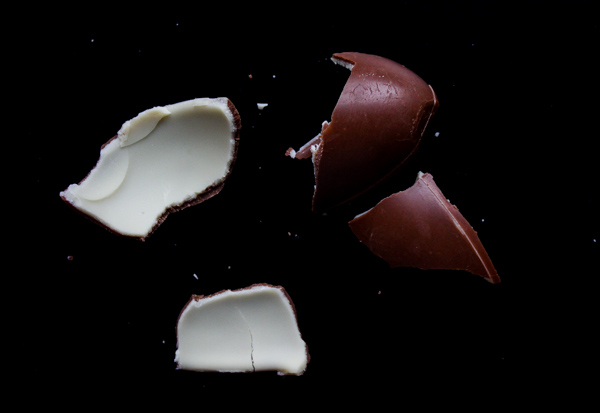 Packaging and Design
The packaging is only a thin foil wrap around the chocolate egg with the classic colors orange and white. It looks ok and it is quite unique for a chocolate product. The one I tested was not a limited edition so the design can often be branded differently.
Value for money
I paid 10 Swedish krona which is slightly more than one dollar. Considering that gives me both a surprise, entertainment while I assemble the toy and chocolate it has to be considered a great value for money.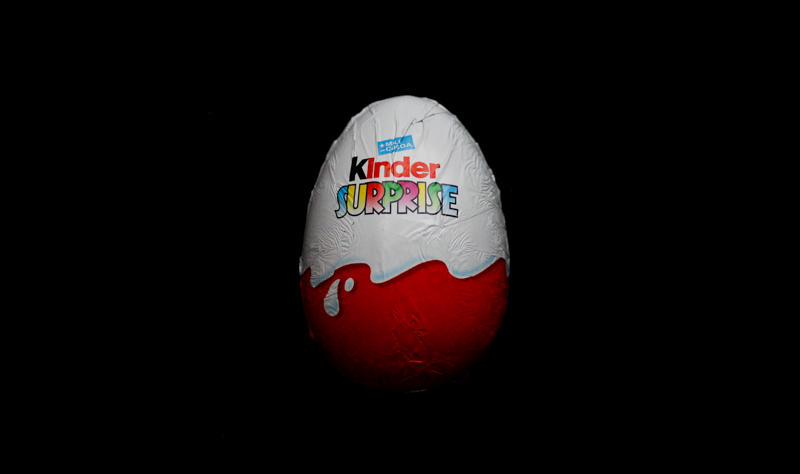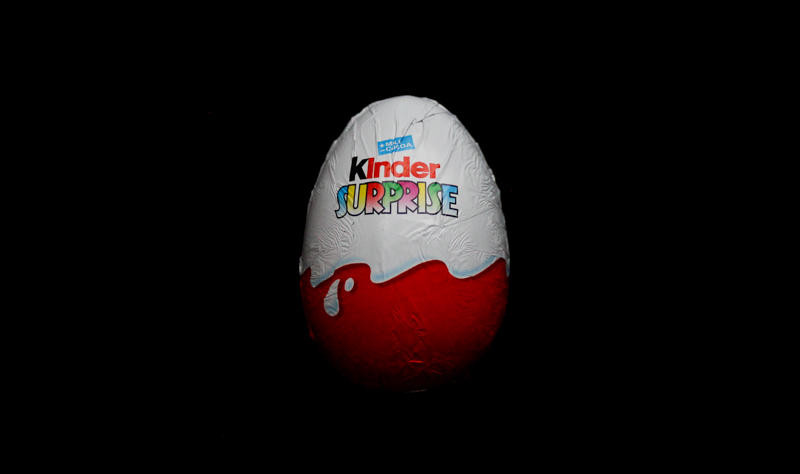 Ingredients
Not much to say about this, it's white and milk chocolate and the ingredients are what you can expect. Actually slightly better than most chocolate marketed at children which are often terrible.
Final Taste Test Result
For me it's a classic and I kind of love it. The chocolate is a bit to sweet and it doesn't feel great to eat something that could potentially be a danger for children. The grade can also depend on what type of toy you get so there is always a chance of disappointment. Still it's easily a four out of five in my taste test.
Info
Name: Kinder Surprise
Price: 10 SEK / $1.13
Brand: Kinder / Ferrero
Bought: Sweden
Produced: Doesn't say
Weight: 20g / 0.7 oz
Taste Test at Ateriet
Taste Test at Ateriet is what it sounds like. We test food and drinks from all over the world and rate each product. The result is a grade that rates from 1-5 where 1 is bad and 5 is outstanding. This is also the only category at Ateriet where we might write down a product or brand. For any taste suggestions, opinions or if you have a product you want us to try contact us via email. For all Taste Tests check out the full coverage here.