Knitted Food by artist Jessica Dance – Cool Food Art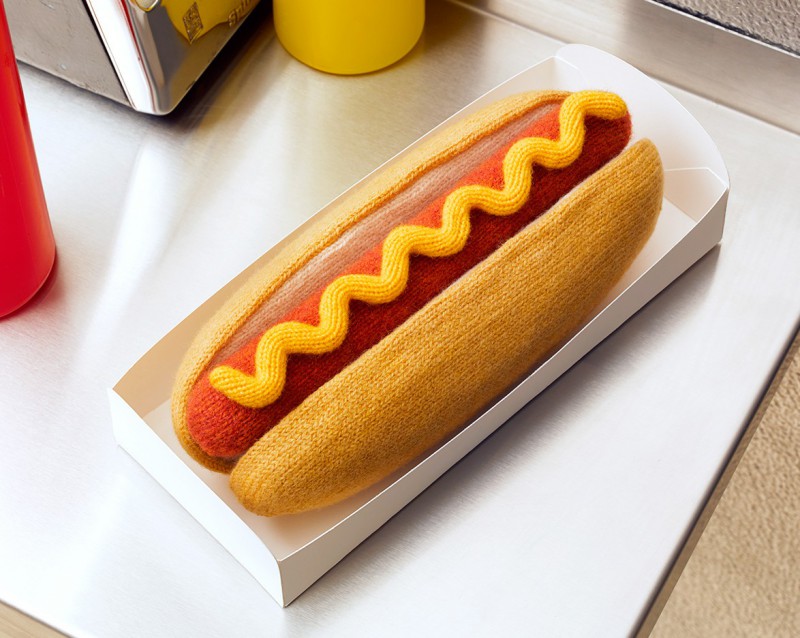 Take a look at these cool Knitted Food objects by artist Jessica Dance, you'll never look at knitting the same again.
Knitted food is not something you see everyday but these ones caught my attention. Jessica Dance is the artist behind them. She is an art director, model maker and prop stylist who is specialising in handcrafted models, props and sets. She has been hired by clients like Vogue, Mulberry, Vanity Fair and many others.
We are showing just a few examples of the cool work by Jessica Dance, for plenty more you can check out her website or follow her on Instagram where she shares some of her work. All these great photos are taken by photographer David Sykes, you can check out his work here.