Take a look at these knitted food hats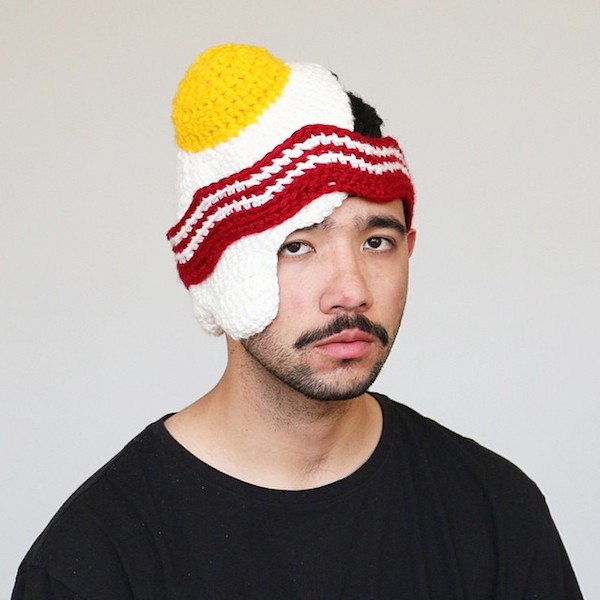 Phil Ferguson is an Australian… well knitter I guess who creates these knitted food hats that is like nothing you have ever seen before. Under the name ChiliPhilly he has had some success on Instagram since he started making these food hats last year.
The main focus of the knitted food hats are mostly junk food like burgers, pizza, hotdog and ice cream. This has made him no less than 14.000 followers on Instagram with only 25 posts, but when you have to sit around and knit for a few days before each shot I'll guess you deserve it.
What I love most about ChiliPhilly is that he looks super bored on almost all his photos, to see more of the food hats connect with ChiliPhilly on Instagram or Facebook. Until then scroll down for more of these great hats.