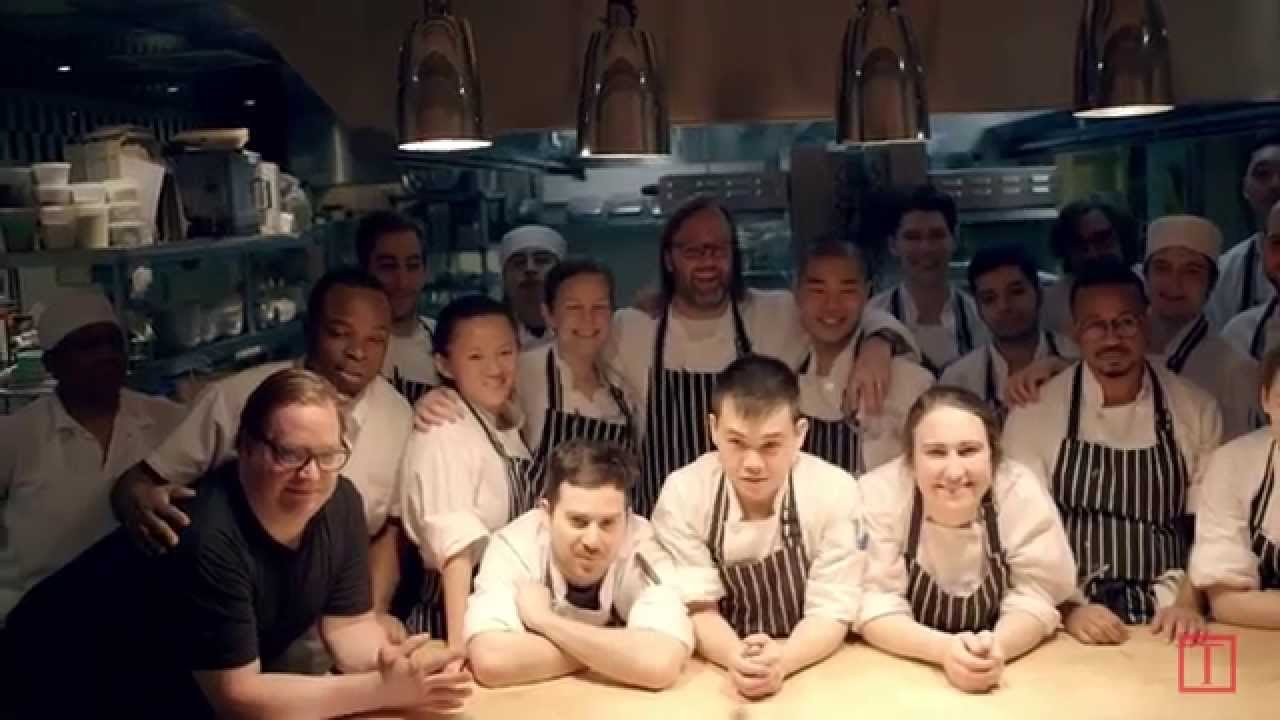 What can be described as the El bulli of the US restaurant scene WD-50 closed on the 30th of november after blessing the Lower East Side with modern (in it's true meaning) american food for the last eleven years.
Time magazine is producing a short film of the closing of this already legendary restaurant an above you can see a preview of what's to come in the beginning of next year.
WD-50 opened on Clinton Street on the Lower East Side in New York eleven years ago by then not so famous chef Wylie Dufresne, but he was not a total rookie. He had been working for Jean-Georges Vongerichten and at 71 Clinton Fresh Food. Wylie had also been nominated for a James Beard award for rising star.
Since the opening of WD-50 Wylie Dufresne star have only been rising, from Top Chef Masters to Iron Chef and even making a cameo in the great HBO Series Treme, which you have to see if you have any interest in food and music.
But the closing of WD-50 is by no means the end of Wylie, he had already another restaurant called Alder and I´m sure there will be much more news on Wylie in the next few years.
Saddest thing about all this is that WD-50 was one of the first restaurants to end up in this neighbourhood and now it has closed due to rising property value, that Wylie and his restaurant helped make possible by opening in the first place.