Learn how to make Limoncello Liqueur with this simple recipe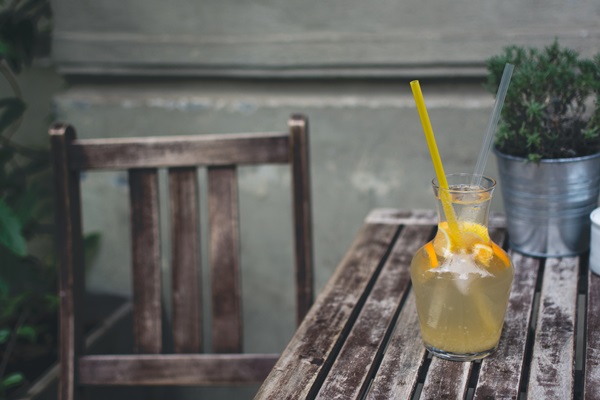 Limoncello is the perfect thing to try to make at home if you want to try something fun to do with vodka, besides drinking it. It is very easy to make and once it's done you can impress your friends every time you have them over. So keep on reading and learn how to make Limoncello Liqueur.
Limoncello is an Italian liqueur, it is very common in the south of Italy where you can count on it being served chilled before or after any meal. Personally I like it as an aperitif on a hot summer's day with some ice.
But there is no need to go to Italy to get some great limoncello, it is actually very easy to make limoncello. All you need is vodka, lemons, sugar, water and time. And most of the time that is required does not include any actual work, it's just the waiting time. So what are you waiting for, learn how to make homemade Limoncello now.
Limoncello
70 ml vodka
6 organic lemons
5 dl / 2 cups sugar
5 dl / 2 cups water
Wash and scrub the lemons. Using a potato peeler or a lemon zester remove all the yellow skin of the lemon. Make sure not to get any of the white skin since this will make the limoncello taste bitter. Combine the vodka with the lemon peel and add to a big jar with a screw top and store cool and dark for 2-3 weeks.
The storing will release all the flavors from the vodka and give it a fresh and clear taste of lemon.
Bring the water and sugar to a boil so all the sugar dissolves. Chill the sugar syrup. Pour the vodka through a sieve to remove all the lemon peel and then combine the sugar syrup with the vodka. Voila! You've just learned how to make homemade Limoncello liqueur.
You don't have to add all the syrup, this recipe will make the limoncello quite sweet, for a less sweet drink just use less sugar syrup.