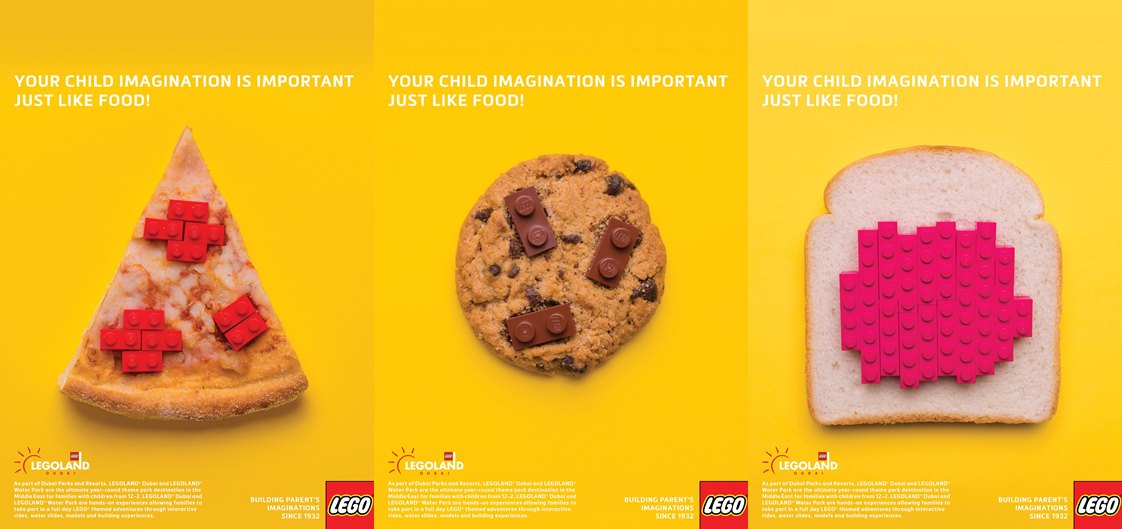 Legoland in Dubai just came out with these Lego Food Ads, because your child imagination is important, just like food.
Lego is food, there have been plenty of food and lego projects and here's a new one, this time it actually comes from Lego themselves. The ads are for Legoland in Dubai and the message is that imagination is just as important as food.
So that's why you should bring your family to Legoland, build things and enjoy it all. The ads all feature a food where one component is lego instead of food.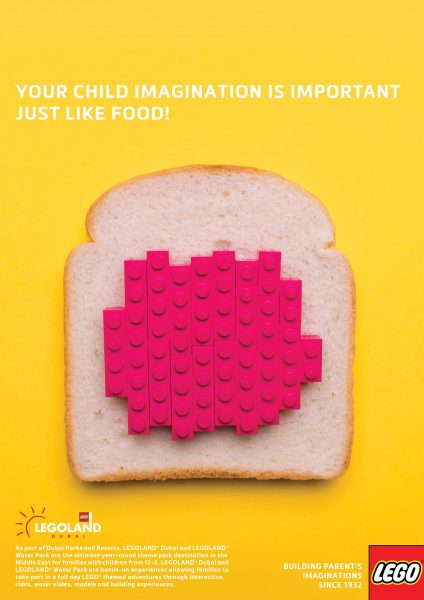 Do these Lego Ads make sense?
I have to say that I am quite confused by these ads. Firstly, sure having an imagination is important and playing with Lego can be a great tool for doing that. But the connection with food seems vague. Should they eat or should they play?
The second part is the food that is chosen for the ads. If imagination is as important as food and the foods we choose for our children are toast with jam, pizza and chocolate cookies, how imaginative are we?
I kind of like the ads anyway but the message is not clear enough. It would have been so much better if they would have had bigger 3D Lego sculptures of food that we want to feed our children. Like a big Lego Broccoli and a Lego Carrot.
If you want to see more food and Lego you can check out these cool Lego restaurants and don't forget to check out my full food ads coverage.