Lemon Vodka Ice Pop Cocktail with Thyme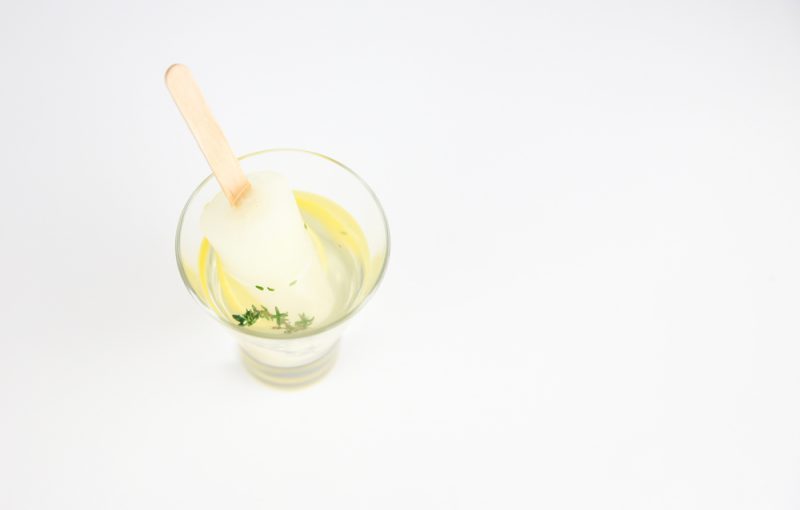 Try this refreshing Lemon Vodka Ice Pop Cocktail, to make it a bit more fun I added some thyme and honey, perfect on a hot day.
This lemon vodka ice pop cocktail works great on a hot day. The drink is quite simple, vodka, honey, a touch of thyme. Stir it with ice and serve it with a refreshing lemon ice pop. This drink will be perfect for any warm day but it works all year round.
If you recognize the recipe it might be because it was featured here before in a collection of ice pop cocktail. You can find them all here.
Now let's make this cocktail.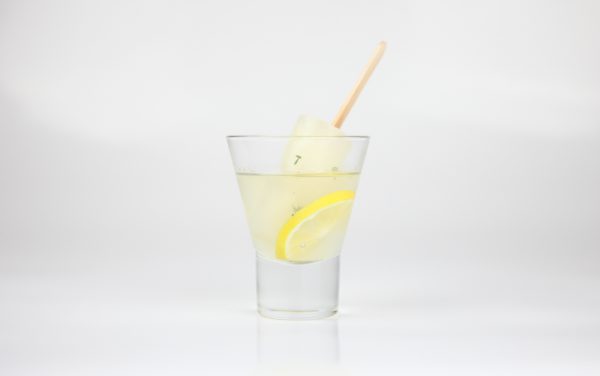 Lemon Vodka Ice Pop Cocktail with Thyme
I've split up this recipe, I'll start with the ice pop and then let's move on to the cocktail.
Lemon ice pop
3 parts fresh lemon juice
2 parts simple syrup (1 part sugar + 1 part water)
Bring the water and sugar to a boil. Set aside and leave to cool. Squeeze lemons and add to the simple syrup. Whisk together and freeze.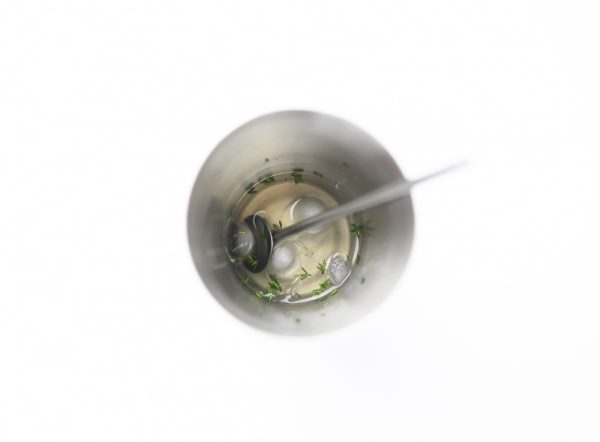 The Ice Pop Cocktail
1 pinch of fresh thyme leaves
2 oz / 6 cl vodka
1 tsp liquid honey
1 lemon ice pop
1 lemon slice
1 sprig of thyme
glass
spoon
shaker or mixing glass
sieve
Add vodka, honey and thyme leaves to the mixer. Add a handful of ice and stir for 30 seconds. Add the lemon, thyme and one ice pop to a glass. Pour the drink in the glass through a sieve. Serve.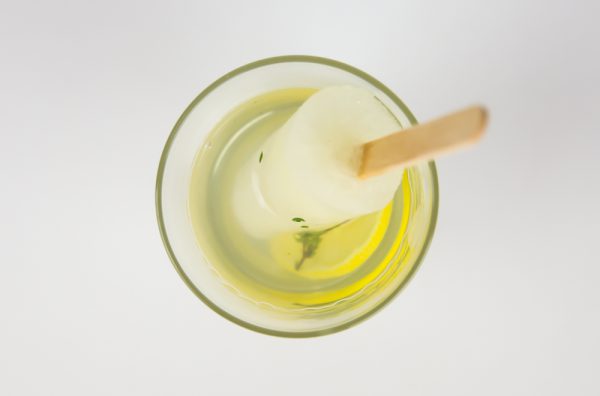 Drink Recipes at Ateriet
Making drinks is fun and I highly recommend trying some of my recipes out. Use them as a starting point to create new and fun stuff. Some of my drinks are classics with a twist, some a real classics and some are inventions of my own. You'll find them all here.