Leon Restaurants Chocolate Packaging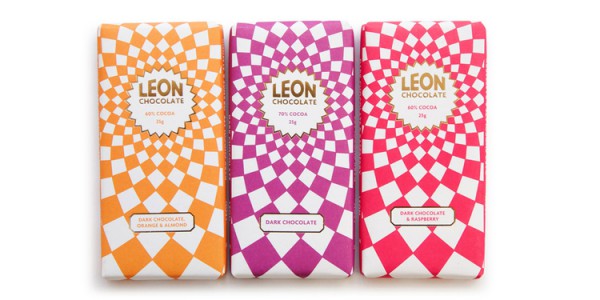 Here is some new packaging for chocolate that have been made for Leon Restaurant. The design is made by Jo Ormiston and uses bright colors and a cool geometric pattern which is said to be inspired by Mediterranean tiles.
The design is an attempt to create an optical illusion which will invite you to try a bite of the chocolate. The chocolate inside the beautiful paper is not bad either, the name Leon is spelled out in four different fonts and looks really good.
Leon Restaurants is a British restaurant group that have undertaken a mission to create nutritious and tasty fast food. They serve everything you'll need from the breakfast to the dinner and their menus are inspired by Mediterranean cooking.
Below you can take a look at a video from Leon Restaurants that explains their vision more and if you're ever in England make sure you stop by and try it out, I know I will.