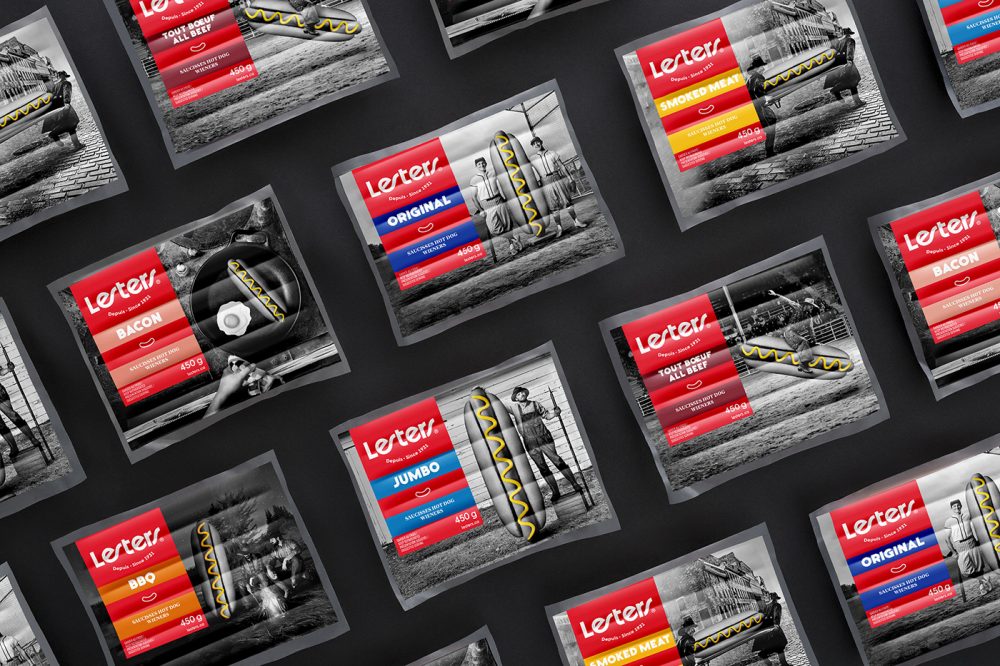 Check out the new and improved Hot Dog packaging design made for the Canadian Hot Dog brand Lesters.
Making a Hot Dog packaging design look good and appealing to consumers is not the easiest of tasks. An industrial meat product that comes packaged in just a thin layer of plastic wrapped around it.
That type of packaging might be very efficient and due to how little plastic that is used my guess is that it's not such a bad packaging for the environment either, besides getting rid of the plastic altogether of course. But it's not sexy, trendy or the type of product you see design students submitting loads of design ideas for.
It is, however, a packaging that has been around for a long time and is working very well. The Canadian brand Lesters has been around since 1931 and now they needed to refresh its branding. With the help of LG2, they have managed to create a new design that still uses the same packaging technique and material but it looks completely new.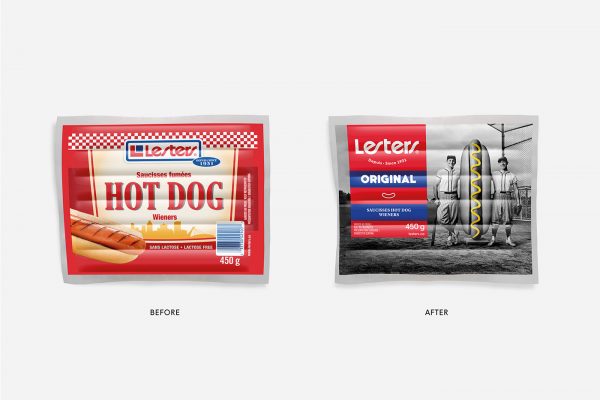 The Hot Dog Packaging Design
As you can see they stepped away from the old design with loads of red, a huge hot dog on the front and an overall very dated design. Instead, they have created a series of black and white vintage style photos where a simple hot dog with mustard is at the center.
Together with the basic red and blue colors and the Lesters logo this new packaging look both modern and with a nod to the history of Lesters. In short a great hot dog packaging design.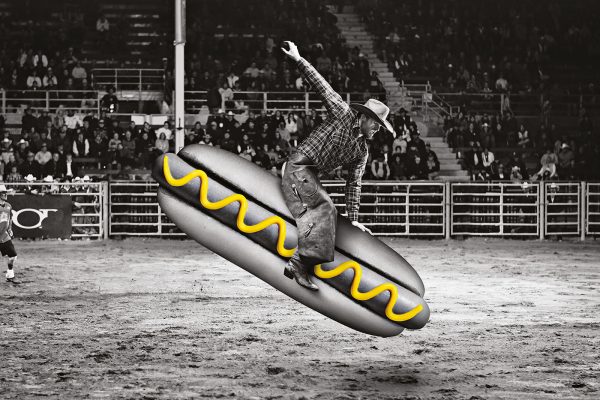 I also like the work that has been made with the logo. They kept the font so that loyal customers easily can recognize the brand but cleaned it up so it look more clean.
For more on this project take a look here. For more great food packaging design make sure to check out my full coverage here.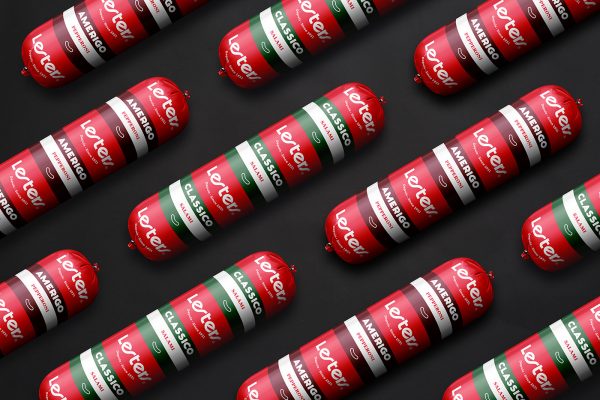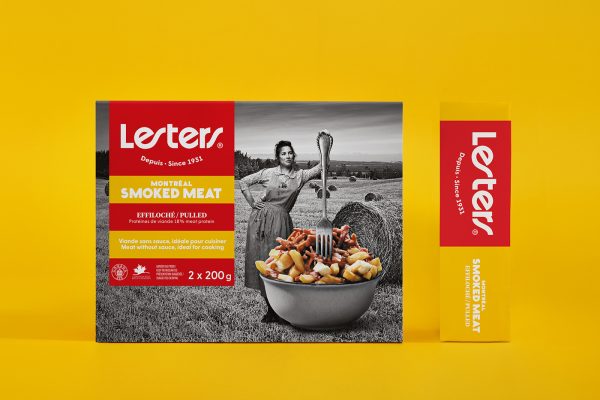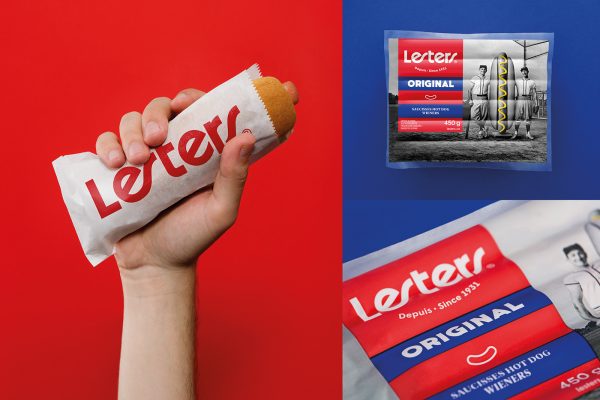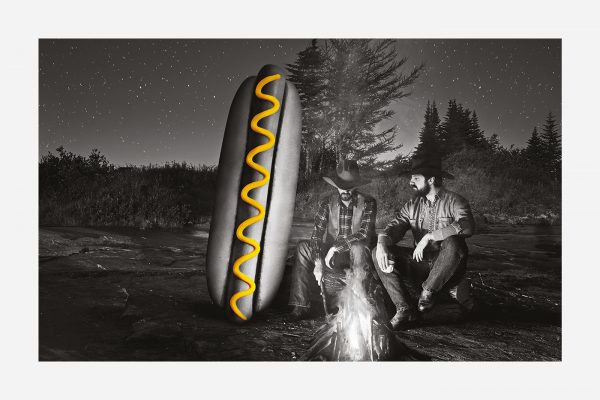 Tags: canada, hot dog, meat, meat packaging, sausage, sausage packaging