Finnish Liquorice Packaging With Plenty Of Black Design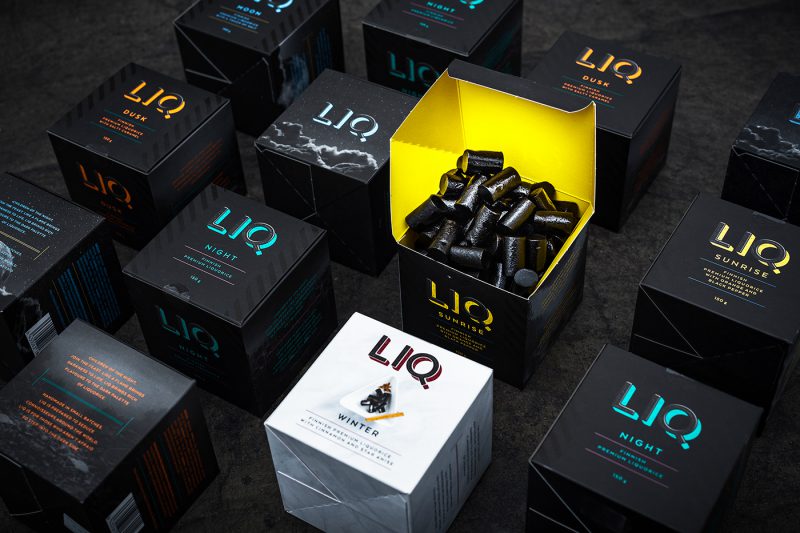 This liquorice brand is from Finland and it's called LIQ. I haven't had a chance to try it yet but judging by this Finnish Liquorice Packaging Design this is a treat.
I think this Finnish Liquorice Packaging is one of the first when it comes to this black candy that I shared. That is actually a little bit weird because when it comes to liquorice packaging it is often great looking.
So I will revisit this black candy in the future for sure. But for now let's stick with this great looking concept from Finland.

LIQ Liquorice
LIQ Liquorice is a handmade brand of liquorice. It was created by a group of Finnish lovers of liquorice. They combined the best ingredients, craftsmanship and flavors to create a dark treat from the land of thousand lakes as Finland is sometimes called. Luckily it also comes in a great looking packaging. Let's take a look at that.
Finnish Liquorice Packaging Design
The concept comes in five different flavors which also mean five different packaging designs. Four of them is almost just as black as the liquorice but one is in clear white. A fun way to add some contrast.

These are the flavors and packagings.
Sunrise – Dark liquorice with orange and black pepper flavor. The box is black with some yellow in the logo and writing. The inside of the box is also yellow which look really cool.
Dusk – flavored with salty caramel. Here the extra color is orange, looks just as good as with the yellow.
Night – the original liquorice only flavor. Here a bit of green/blue is added for contrast.
Moon – comes with added sea salt. The extra color is a light blue.
Winter – winter is the only white design. The flavors is star anise and cinnamon.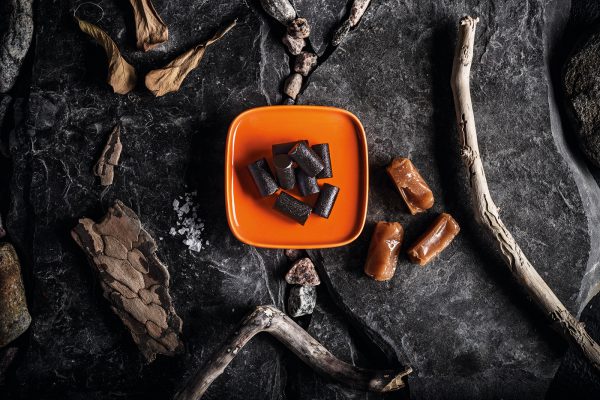 Besides the flavors that you can see in the photos here LIQ have made a few other interesting sounding flavors. How about one with raspberry and rosemary or if you're really want to be adventurous you can try the one that is flavored with porcini mushrooms.
The packaging design is simple, elegant and works perfectly with the product. Most liquorice from Finland that I tried have been good or better so I have no doubt that this is a great one as well. Try it if you find it. You can check out more about LIQ here.