Loka Crush vs Apotekarnes Soda – What Apotekarnes is Doing Wrong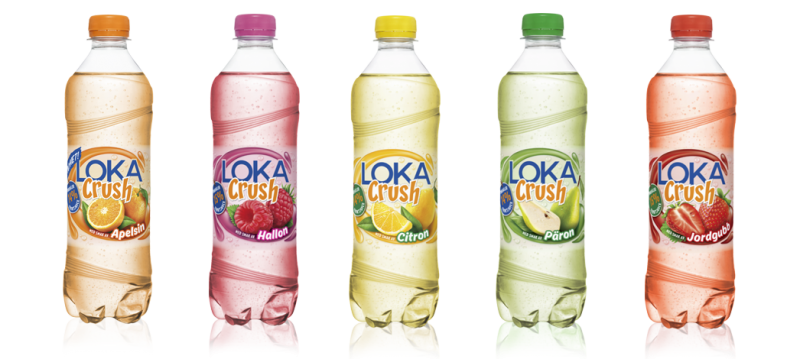 Loka Crush vs Apotekarnes Soda is the fight over less sweet sodas in the Swedish market. Loka leads the market and Apotekarnes are trying to get a piece of the cake, sadly they are doing it all wrong.
Sodas with less sugar have become a new market in Sweden created by Loka Crush a few years ago. Since the launch Loka Crush have taken a new piece of the sales of sodas and have become a big hit, especially when parents get to decide what the children are drinking.
Naturally when there is a new product that turns out to be a big hit the competitors will follow and in this case Carlsberg owned soda brand Apotekarnes have released a competitor called Apotekarnes Soda, but they are doing it all wrong.
Before I go into detail of what I think is wrong with this let's see what Loka Crush really is.
What is Loka Crush
Loka Crush is a series of sodas with less sugar than normal. The sodas which come in a range of five different flavors all contains carbohydrated water, somewhere between 10-15% fruit juice depending on flavor, about 4% of sugar, aromas and natural fruit sweeteners. Doesn't sound too bad for a soda does it? In comparison a regular bottle of Coca-Cola contains about 11% sugar in Sweden.
Loka is mainly a brand for mineral water in and it is owned by the Spendrups Brewery which is one of the biggest in Sweden. Since the launch Loka have expanded the range of Loka Crush and it has been named product of the year in Sweden.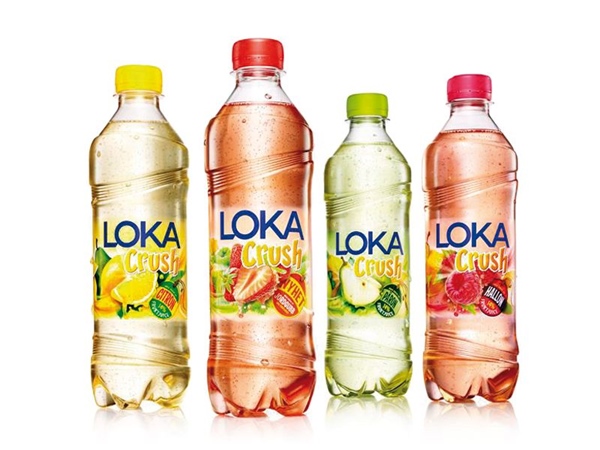 Apotekarnes Soda
Apotekarnes Soda is the response to Loka Crush. Apotekarnes is a brand of soda sold in Sweden, it is most known for their Julmust where they are the market leader. Apotekarnes is owned by the Danish Brewery Carlsberg.
Apotekarnes Soda is launched in three different flavors, but they are doing it all wrong. Let's see just what.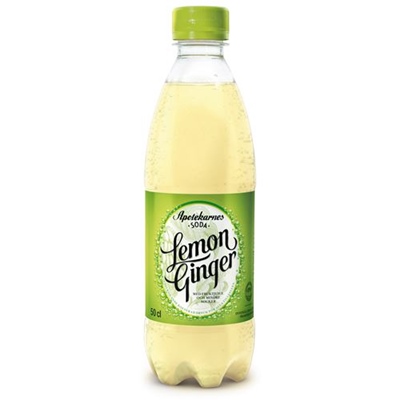 They are targeting adults
Apotekarnes are targeting adults. Sure they are doing it in a playful way but making ads like the one below can be fun but it won't make you children scream for Apotekarnes Soda when you're at the store.
And if this isn't suppose to be for kids at all and is intended as the drink mixer it looks like. Why are they using kids in the advertising. Do you want to think about how much your children hate the stuff you mix your drinks with?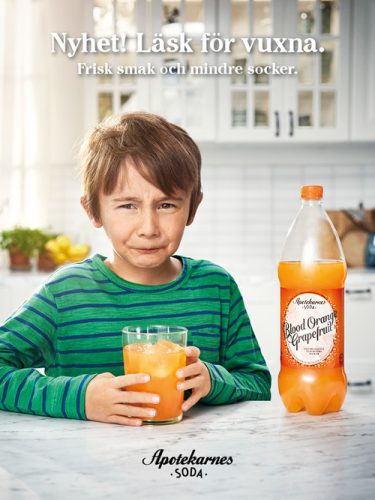 The packaging looks like drink mixers
Look at the packaging design for Loka Crush. Loka looks like fun, fresh colors, big fruits. It looks refreshing, almost healthy.
Now look at Apotekarnes. When I'm seeing this I'm thinking more about whether or not I have any vodka or gin at home, and it feels like I'm back in the 20th century.
Not what I will be pouring to my kids this weekend.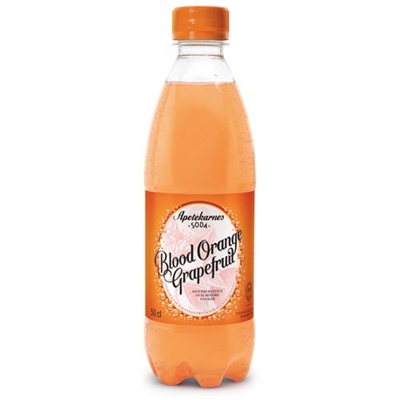 The ingredients are all wrong
To top these major errors Apotekarnes didn't make a product that was as good as Loka either. You've already know what is inside a bottle of Loka, water, aromas, fruit juice, natural fruit sweeteners.
In a bottle of Apotekarnes there is less fruit juice, around 5%. Stabilizers, preservatives and artificial sweeteners.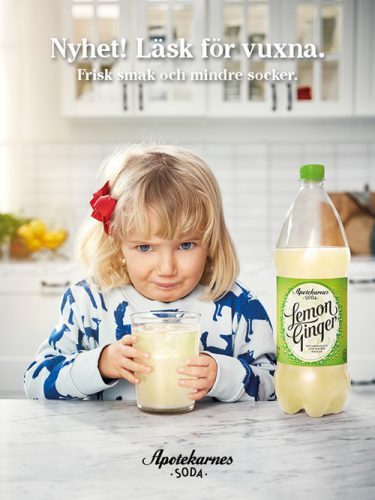 What Apotekarnes should have done
Maybe I misunderstood everything about this. Maybe Apotekarnes isn't going for the Loka Crush consumer. They might be going for the people who are having a Vodka Tonic on the weekend. In that case some of this critique is not relevant but ask yourself this.
Have you ever decided to get some mixing drinks for a party and cared about the sugar content in your drink?
I know I haven't so I'm guessing that Apotekarnes just wanted to stand out from Loka which is the completely wrong way to go.
Here's why. The market for these low sweetened sodas is just about to take off. There is plenty of room for more competitors and there will be others. But if you want to have a chance of beating Loka Crush you have to do the following.
Market to kids or parents.
Design the packaging to not look like a drink mixer.
Don't use artificial sweeteners.
Make an equal or better product than Loka.