LoneWolf Spirits Branding and Packaging Design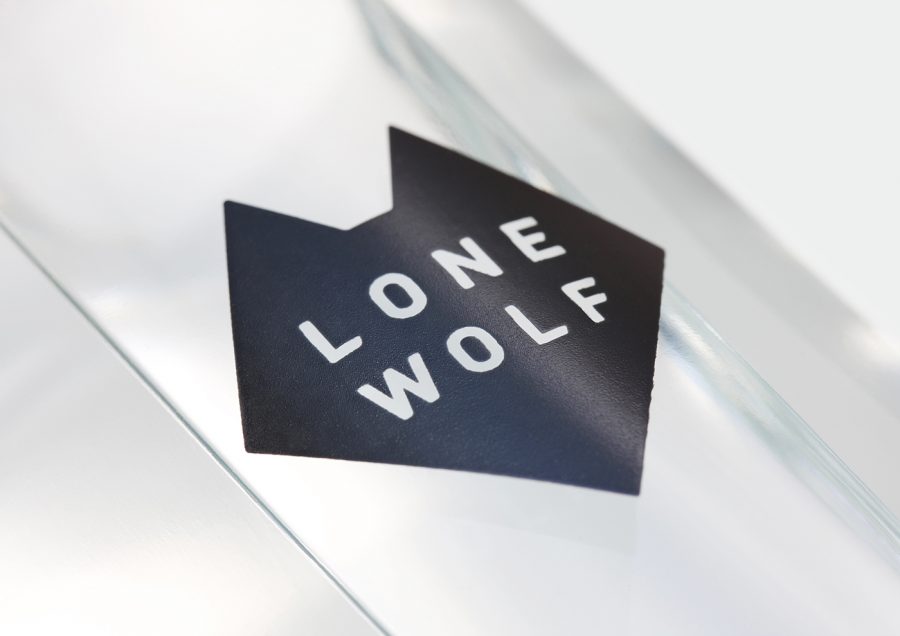 When maverick brewers BrewDog move into the craft spirit category they do it with style. Check out the packaging and branding for LoneWolf Spirits.
It not easy to stand out in such a saturated market as spirits. There are already so many great packaging designs and brands out there no matter what angle you try you will not be alone. Just to illustrate how many cool brands and designs there are just check out this list of gin packaging designs and this one with just vodka.
But that did not stop BrewDog to give it a try. Their now craft spirit brand is called LoneWolf and by the looks of it, they might be onto something.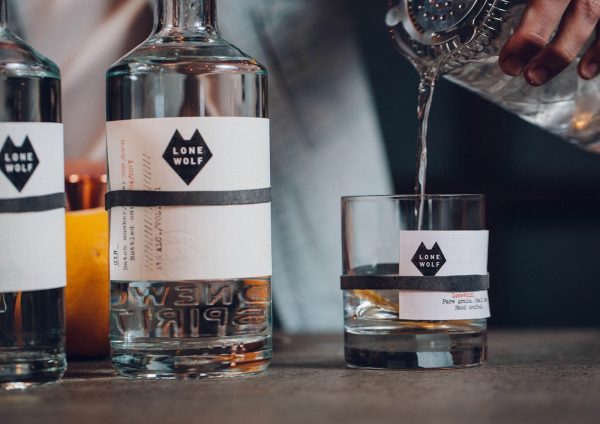 LoneWolf Spirits Packaging and Branding
If a new brand of spirits wants to stand out hiring B&B sounds like a good idea, they are the ones who created this branding and packaging. The style is minimalistic in all white and black.
The LoneWolf logo is a graphically designed wolf head with the logo name inside in white. The labels and boxes come in all white with just black text and the logo printed.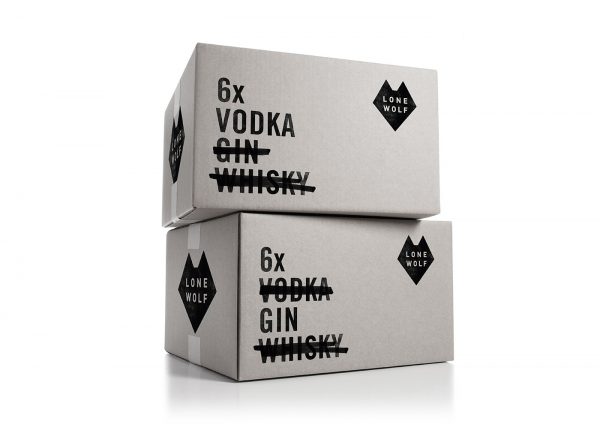 Clean cylindrical glass bottles with a black and cork top and a simple white label make it look great. But the really nice features are in the details. Like how the label on the bottles is not glued to the bottle. Instead, they are put in place by the help of a thick black rubber band.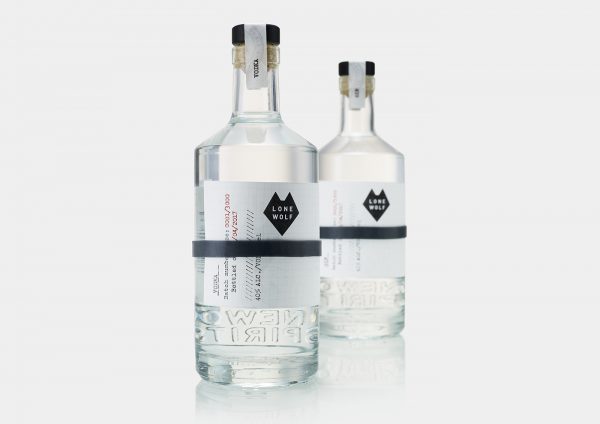 The boxes that the bottles come in are white with black text on the sides, instead of just writing vodka on the side they wrote both gin, whiskey and vodka and crossed over what is not in the box. Another detail that makes a big difference.
Like mentioned it's not easy to break into a market like the craft spirits, but this is at least a darn good try. Let's hope it works.